Everyone's favorite Instagram celebrity Lindsay Lohan uploaded a photograph of herself dressed in the style of Sharon Tate on Thursday. You know, the wife of Roman Polanski who was brutally murdered in the Hollywood Hills by Charles Manson? That Sharon Tate. Also, it was Manson's 81st birthday on Thursday, which was clearly the inspiration for this "homage." Lindsay. Girl.
Lohan has a history of morbidly charged photos. Like her knife-wielding photo shoot with Vanessa Minnillo that leaked online in 2007, where each woman held a butcher knife to the other's throat and duckfaced at the camera. Or her blood-slathered boudoir–cum–crime scene photos taken by Tyler Shields. Or the photos Polaroid enthusiast Terry Richardson took of her with a gun to her head.
This cover of Radar looked tame once upon a time, but now you have to wonder did she actually go Bernhard Goetz on some paps?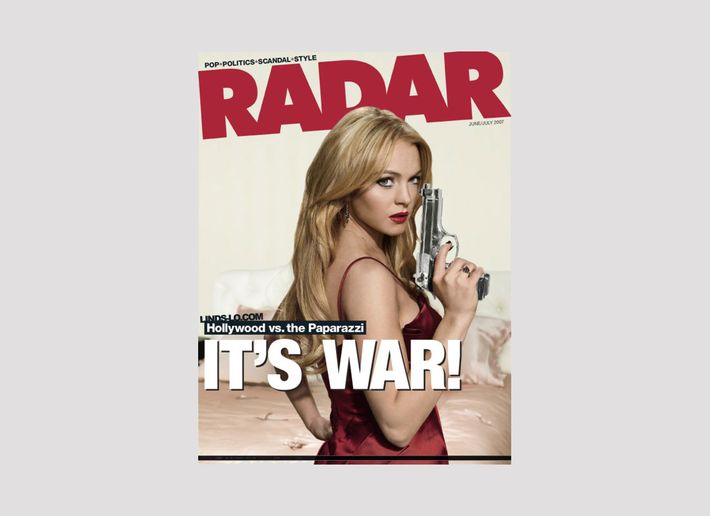 What's going on? Is Lohan the inspiration for the Countess in American Horror Story? Is she secretly a ghoul? Does she have dreams of owning her own cemetery or at least staging a photo shoot in Marilyn Monroe's casket in the near future?