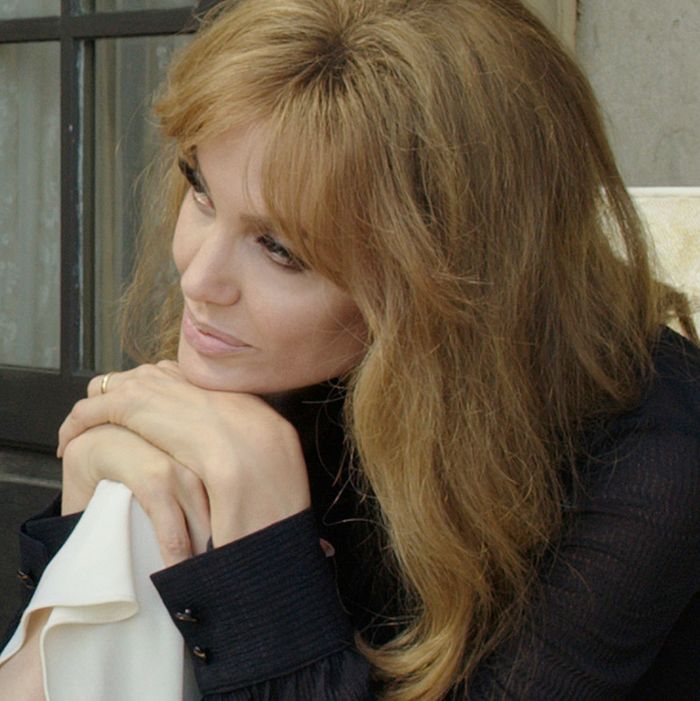 Photo: Plan B Entertainment
Every week between now and January 14, when the nominations are announced, Vulture will consult its crystal ball to determine the changing fortunes in this year's Oscars race. Check back every Friday for our Oscar Futures column, where we'll let you in on insider gossip, confer with other awards-season pundits, and track industry buzz to figure out who's up, who's down, and who's currently leading the race for a coveted Oscar nomination.
Best Picture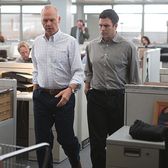 Spotlight
Almost two months ago, I called Spotlight the Best Picture front-runner, and after reading this week's rave reviews, I'm inclined to double down. Still, Spotlight's modest sobriety means it could be vulnerable to a showier, more emotional contender, and a worthy rival could emerge in one of this winter's unseen heavyweights (like The Revenant and Joy) or even the currently surging Room.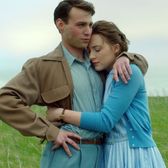 Brooklyn
Possessed of an even higher Tomatometer than the superstrong Spotlight, the gentle Irish immigrant story Brooklyn has received almost universally strong reviews since debuting earlier this year at Sundance, and now general audiences can fall in love with it, too. The film has an emotional resonance that sneaks up on you, and it could prove to be a sleeper hit with Oscar voters.
Current Predix
Brooklyn, The Danish Girl, Inside Out, Joy, The Martian; The Revenant, Room, Spotlight, Steve Jobs, Youth
Best Director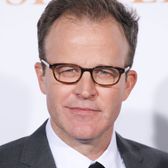 Tom McCarthy, Spotlight
I don't doubt that McCarthy will be nominated for Best Director, but even if his movie wins, will McCarthy's unshowy steerage of Spotlight find reward, too? Lately, this category has recognized flashier helmers, and there's another opportunity to hand McCarthy an Oscar in the screenplay category, where he'd be just as deserving.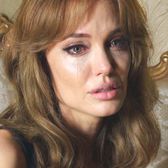 Angelina Jolie, By the Sea
In her third directorial effort (which premiered last night at AFI Fest), Jolie proves that she has an eye, if not always an ear. An intimate martial drama starring her and husband Brad Pitt, By the Sea is lush and tonally persuasive, and Jolie has got a gift for striking images (it helps, of course, that she and Pitt are some mighty striking movie stars). But she wrote the picture, too, and aside from an almost-provocative middle section, the screenplay makes awfully few waves.
Current Predix
Lenny Abrahamson, Room; Alejandro González Iñárritu, The Revenant; Tom McCarthy, Spotlight; David O. Russell, Joy; Ridley Scott, The Martian
Best Actor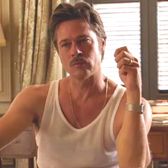 Brad Pitt, By the Sea
Pitt's an Oscar winner for producing 12 Years a Slave, but he's never taken home a trophy for his acting, despite three nominations. By the Sea is an intriguing departure for him — hell, half of his performance is delivered in French — and if it were directed by a venerated European filmmaker instead of his famous wife, he might be given more left-field respect for it. But I suspect Pitt's performance will continue to fly under Oscar's radar.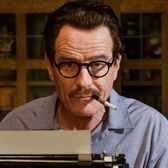 Bryan Cranston, Trumbo
Five-time Emmy winner Cranston should never be counted out of an awards-season conversation, though reaction to his Dalton Trumbo biopic has been mixed. "It's rotten when a movie for grown-ups talks to its audience as if it were a child," said Manohla Dargis in the Times, who also docked Cranston for his "bellowing and mugging."
Current Predix
Matt Damon, The Martian; Johnny Depp, Black Mass; Leonardo DiCaprio, The Revenant; Michael Fassbender, Steve Jobs; Eddie Redmayne, The Danish Girl
Best Actress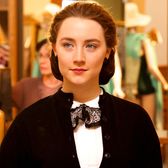 Saoirse Ronan, Brooklyn.
"Ms. Ronan uses everything — her posture, her eyebrows, her breath, her teeth, her pores — to convey a process of change that is both seismic and subtle," raves A.O. Scott in the Times, noting that the once-nominated Ronan "has grown from an uncannily intelligent child actor into a screen performer of remarkable force and sensitivity."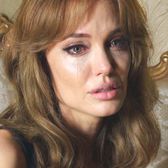 Angelina Jolie, By the Sea.
Jolie has never directed herself in a film before, though in real life she has always been a canny purveyor of her own image. What's interesting about her By the Sea performance, then, is how willing she is to treat herself as an opaque prop, posed implacably next to the more vulnerable Pitt. Still, that sort of withholding performance isn't the sort of thing that catches Oscar's fancy.
Current Predix
Cate Blanchett, Carol; Brie Larson, Room; Jennifer Lawrence, Joy; Charlotte Rampling, 45 Years; Saoirse Ronan, Brooklyn
Best Supporting Actor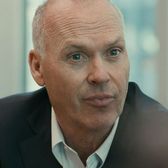 Michael Keaton, Spotlight
Keaton came close to taking home the gold last year for Best Picture winner Birdman. If he manages two Best Picture victories in a row, will voters also reward the man this time? He'll need a groundswell: He's very good in Spotlight, but so is everybody else, and one of his co-stars delivers a showier performance than Keaton's subtle simmer.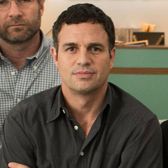 Mark Ruffalo, Spotlight
That contending co-star is Ruffalo, who gets what may be Spotlight's sole emotional outburst, a necessary, cathartic moment that I think Oscar voters will remember. Before Team Spotlight decided to submit all of the actors in its ensemble for supporting categories, Open Road chief Tom Ortenberg wondered whether a case could be made for Ruffalo as the film's lead, and that sort of perceived heft often scores well in this category.
Current Predix
Benicio Del Toro, Sicario; Tom Hardy, The Revenant; Michael Keaton, Spotlight; Mark Ruffalo, Spotlight; Jacob Tremblay, Room
Best Supporting Actress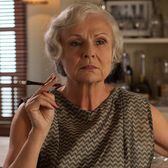 Julie Walters, Brooklyn.
Our critic David Edelstein was quite taken with the delightful Walters as Ronan's landlady, "a woman with so many voluble conflicting impulses," Edelstein wrote, "that she's almost Oscar Wildean. Walters can pack it all into a single exchange — a lifetime of being prudish while hating prudes, of judging relentlessly while finding prejudice crass, of enforcing rules while half-admiring independence."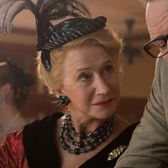 Helen Mirren, Trumbo.
Mirren has picked up some scene-stealing notices for her work as gossipmonger Hedda Hopper — the Wrap called her "wonderfully villainous" — but the other contenders in this category hail from movies with better Best Picture chances, which may make it hard for Mirren to break through.
Current Predix
Jane Fonda, Youth; Jennifer Jason Leigh, The Hateful Eight; Rooney Mara, Carol; Alicia Vikander, The Danish Girl; Kate Winslet, Steve Jobs