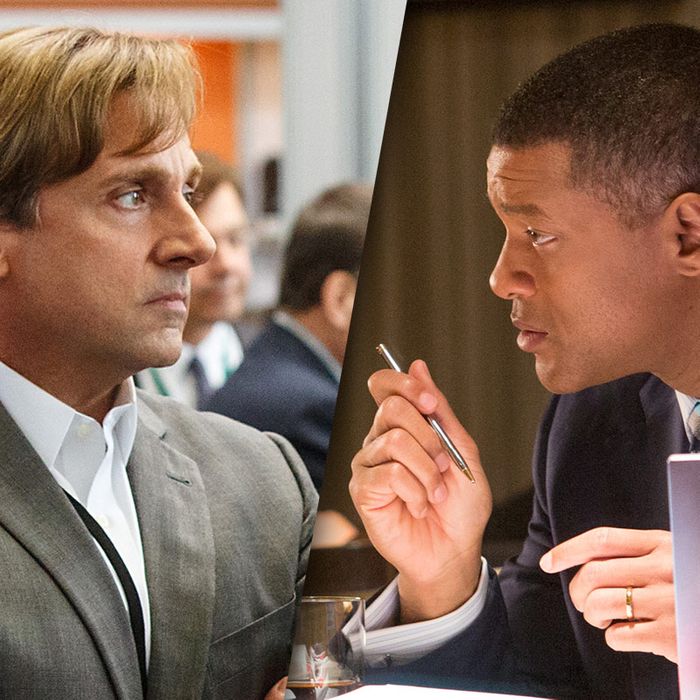 Photo: Paramount Pictures, Melinda Sue Gordon/Columbia Pictures
Every week between now and January 14, when the nominations are announced, Vulture will consult its crystal ball to determine the changing fortunes in this year's Oscars race. Check back every Friday for our Oscar Futures column, where we'll let you in on insider gossip, confer with other awards-season pundits, and track industry buzz to figure out who's up, who's down, and who's currently leading the race for a coveted Oscar nomination.
Best Picture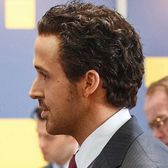 The Big Short
Adam McKay's financial-crisis comedy debuted at AFI Fest Thursday night and drew mixed reviews from the trades: Variety was mostly positive, calling the film a "hyper-caffeinated postmodern farce," while The Hollywood Reporter deemed The Big Short "a strenuously unfunny comic drama." I appreciated the film, but given the heady subject matter and the disorienting, documentary-like way McKay shot it, I realize that not every Oscar voter will be onboard.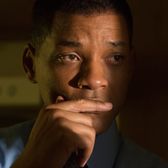 Concussion
This earnest, NFL-excoriating football drama (which also debuted at AFI this past week) may be more of a mainstream crowd-pleaser than a Best Picture contender, but it's solid enough and has a terrific star performance at its center that could contend. (More on that in just a moment.)
Current Predix
Brooklyn, The Danish Girl, Inside Out, Joy, The Martian; The Revenant, Room, Spotlight, Steve Jobs, Youth
Best Director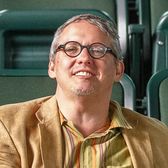 Adam McKay, The Big Short
McKay's bid to leap from Anchorman director to Oscar contender is a bold one, but his let-me-spell-it-out-for-you comic take on the financial crisis still flew over the heads of many befuddled media members I spoke to. An easier category for McKay to contend in will likely be Best Adapted Screenplay, given the tough task he and co-writer Charles Randolph had in adapting Michael Lewis's brainy book.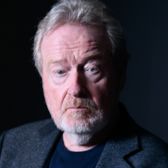 Ridley Scott, The Martian
This week, the brain trust behind the Golden Globes ruled that Scott's The Martian will compete in comedic categories, thereby clearing an almost-certain path to wins for Best Actor in a Comedy and Best Comedy or Musical. Some pundits are decrying the designation as a transparent attempt to rack up high-profile victories during awards season, but whether or not you agree that The Martian is a comedy (I do, and would be hard-pressed to name another film this year as joke-laden), the strategy is likely to pay off.
Current Predix
Lenny Abrahamson, Room; Alejandro González Iñárritu, The Revenant; Tom McCarthy, Spotlight; David O. Russell, Joy; Ridley Scott, The Martian
Best Actor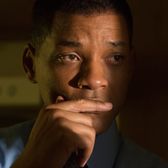 Will Smith, Concussion
Like Matt Damon in The Martian, Smith delivers a performance in Concussion that reminds you why the man is a movie star, marshaling his considerable charisma to play a doctor doggedly trying to expose the NFL's history of medical cover-ups. Yes, the Best Actor category is crowded, and Smith will have to work the circuit hard to contend for a nomination, but anyone who would underestimate Will Smith's ability to glad-hand has never met the man.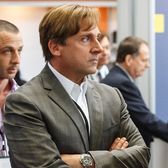 Steve Carell, The Big Short
Carell has the film's most emotional, relatable character arc as a horrified hedge-funder, but I think Paramount has made a mistake by designating Carell as The Big Short's lead. The film is a true, sprawling ensemble, and Carell ought to be contending in the Supporting category, where he'd have a much better shot at breaking through.
Current Predix
Matt Damon, The Martian; Johnny Depp, Black Mass; Leonardo DiCaprio, The Revenant; Michael Fassbender, Steve Jobs; Eddie Redmayne, The Danish Girl
Best Actress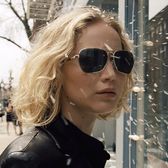 Jennifer Lawrence, Joy.
Lawrence began her considerable charm offensive in earnest this week, covering Vogue and cavorting with Diane Sawyer. And there's a new seriousness to her mission statement now, a willingness to speak about the industry's gender disparities that nicely mirrors the up-from-her-bootstraps businesswoman she plays in Joy.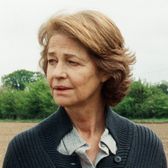 Charlotte Rampling, 45 Years.
As far as I'm concerned, Rampling's devastating but precise portrayal of a doubting wife in 45 Years is the performance of the year. And now that Rampling has landed in Hollywood for a week of fêtes (including one tonight hosted by Kirsten Dunst and Dustin Hoffman), hopefully voters will catch on, too.
Current Predix
Cate Blanchett, Carol; Brie Larson, Room; Jennifer Lawrence, Joy; Charlotte Rampling, 45 Years; Saoirse Ronan, Brooklyn
Best Supporting Actor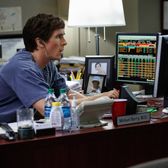 Christian Bale, The Big Short
Aside from Carell, Bale pops the most in The Big Short's crowded ensemble as a financial soothsayer with a definitive lack of social graces. Two things could hinder him, though: He's absent for a large swath of the second half, and if Carell drops down to Supporting, they'll be pitted against each other.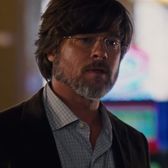 Brad Pitt, The Big Short
Of The Big Short's four major A-listers (the cast also includes Ryan Gosling, in addition to Carell and Bale), Pitt's part is the smallest, since he's really there to lend support to a subplot led by John Magaro and American Horror Story star Finn Wittrock. The last time Pitt starred in a Michael Lewis adaptation, he took home an Oscar nomination for Moneyball, but there's not enough here to contend.
Current Predix
Benicio Del Toro, Sicario; Tom Hardy, The Revenant; Michael Keaton, Spotlight; Mark Ruffalo, Spotlight; Jacob Tremblay, Room
Best Supporting Actress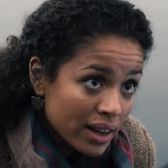 Gugu Mbatha-Raw, Concussion.
Aside from a well-delivered monologue in the middle of the film, the appealing Mbatha-Raw doesn't have much to do as Will Smith's love interest, and that's too bad: We're veering dangerously close to another all-white acting lineup this year, and most of the talented performers of color are on the bubble.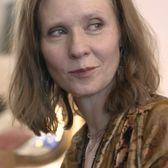 Cynthia Nixon, James White.
The former Sex and the City actress is earning rave reviews for her turn as a dying mother in James White, delivering what the Times called "one of the year's most heart-rending screen performances." But is the movie too small to land on Oscar voters' radar?
Current Predix
Jane Fonda, Youth; Jennifer Jason Leigh, The Hateful Eight; Rooney Mara, Carol; Alicia Vikander, The Danish Girl; Kate Winslet, Steve Jobs