The only thing British royals love more than donning elaborate hats is playing polo, the timeless equestrian team sport, as Prince Harry proved earlier today by participating in the Sentebale Royal Salute Polo Cup in Cape Town, South Africa. But alas, even the high-and-mighty monarchy can sometimes fall victim to, well, actual falling — as evidenced by the bachelor prince being thrown head-first not once, but twice, from his trusty steed during the match. Behold one of the still-somehow-graceful falls: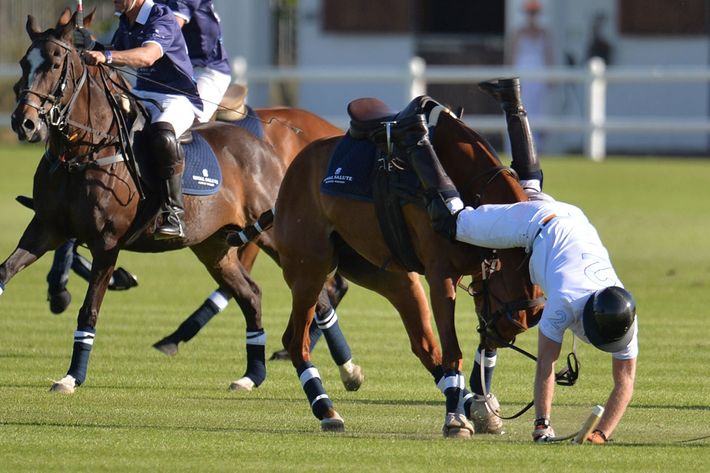 I'm just a bachelor, I'm looking for a partner. Someone who knows how to ride, without even falling off.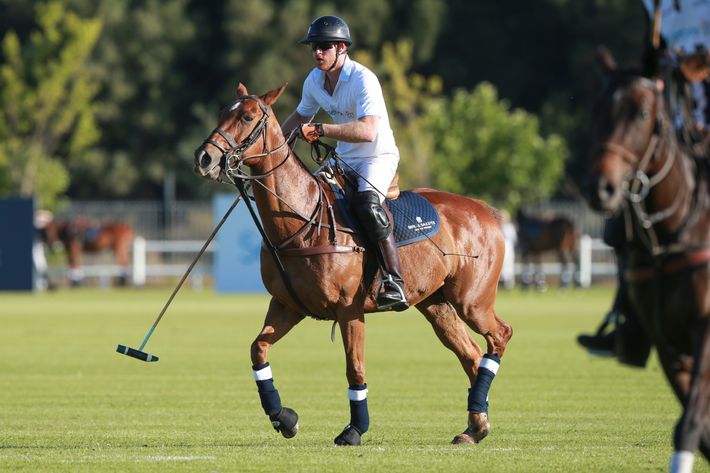 Harry is currently touring Africa on a business trip, and will be in South Africa for the next few days. Yee-haw!