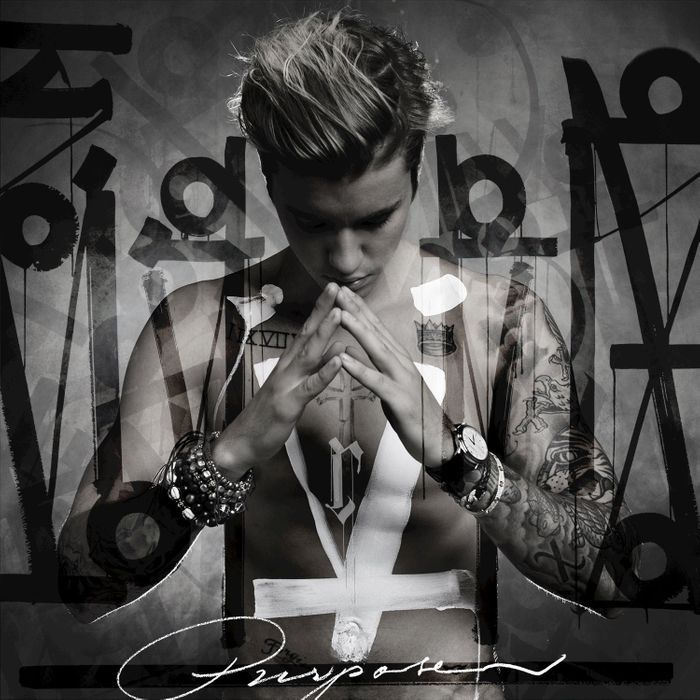 "Is it too late now to say sorry?" Justin Bieber has been pleading for the past couple weeks, from what seems like every other passing car's speakers. Sure, "Sorry," the buoyant and ubiquitous Skrillex-produced single, is, on its surface, an appeal to an ex-flame (Selenerrrr?), but it also conveniently doubles as an apology to the whole entire world. The song is the inevitable grand finale to the public-penance-slash-promotional-tour Bieber's been on for the better part of a year, which has included a calmly endured Comedy Central Roast, not one but two apologies on Ellen, and a jarringly earnest, meme-generating cry at the VMAs. "I know you know that I made those mistakes maybe once or twice," he sings on "Sorry" with a coy humility, "And by once or twice I mean maybe a couple of hundred times." A refreshingly candid lyric for the previously squeaky-clean Bieber, it's a rueful nod to — just to name a few of a couple hundred things — that mop bucket he peed in, that magnificently snotty deposition video, and, generally speaking, a few solid years of acting like pop music's answer to Bart Simpson.
Suffice to say, though, we've now forgiven Bieber — not because of his many apologies so much as the fact that he put out three of the best damn pop songs of the year. First came "Where Are Ü Now," a shape-shifting EDM gem buried at the end of Skrillex and Diplo's free collaborative mixtape Skrillex & Diplo Present Jack Ü. Bieber followed that up with a solo track, the earworm "What Do You Mean?" which became his first Billboard No. 1. Wisely, "Sorry" doesn't stray too much from the winning vibe of those other two gently club-friendly songs — heartfelt laments you can actually move to. (Before Skrillex and Diplo gave it their neon–Silly Putty treatment, "Where Are Ü Now" was, in its demo form, a straightforward piano ballad.) All three of Bieber's great 2015 singles share a compelling tension between his melancholic vocal and the track's upbeat, playful energy. The beat beckons him like a persistently cheery wingman trying to get his heartbroken friend back on the dance floor.
Though it seemed like an odd pairing at first, Bieber's sudden alliance with Skrillex makes a lot of sense — for both of them. Not only has it allowed ex-bubblegummer Bieber to cross over into the (slightly) edgier world of EDM, it's also given Skrillex a direct avenue to pop radio, which, despite being so indebted to dance music right now, still very rarely plays instrumental tracks. In working with Bieber, Skrillex is finally doing what other EDM producers like Zedd and Calvin Harris have already done in their collaborations with star vocalists like Ariana Grande and Rihanna. Despite his massive popularity, Skrillex still has something of the allure of an outsider or underdog — and Bieber is actually a kindred spirit in that sense. In the 2011 documentary Justin Bieber: Never Say Never, which positions the star as a kind of digital-era folk hero, Justin's longtime manager Scooter Braun recalls his frustrations in shopping around the teen's early demos: "Every label said, 'There's no platform for him.' You need Nickelodeon or Disney. You need the machine." Braun famously discovered Bieber through YouTube, which — even as the haters dismissed him as a prepackaged pop commodity — made something about his sudden rise feel all the more organic and triumphant.
You could say that Purpose, Bieber's fourth album, comes at a time when his approval rating is at an all-time high, and with Skrillex co-producing five of its tracks, it seemed poised to give us at least a few more sad-boy bangers like the aforementioned ones that dominated radio all fall. But on the whole, Purpose is a stark, solemn, woefully self-serious record, and this is largely to its detriment. Although it's smartly sequenced, scattering its best songs throughout rather than front-loading them, Purpose drags whenever it mistakes hollow cliché for genuine emotional insight. Which is way too often. "I'll Show You," the album's requisite song about the Price of Fame, is enlivened by Skrillex's sputtering production, but what could have been an opportunity for vivid confession just turns into a string of platitudes: "My life is a movie," Bieber coos, then, later: "I'm not made out of steel," "It's like they want me to be perfect, but they don't even know that I'm hurting." The most revelatory of the Skrillex tracks, though, is "The Feeling," an anthemic, preordained smash likely to bode well for Halsey, the rising alt-pop star whose voice blends nicely with Bieber's on the song's tremendous chorus. Purpose finds a satisfying groove towards the middle, with the low-key R&B tunes "Company" and "No Pressure." But then — Father, forgive me — Purpose takes a morbidly fascinating nosedive straight to hell.
The Christ imagery is so pronounced on the cover of Purpose that it was reportedly "banned in some Muslim countries." And it truly earns its cover over the last few songs, a trio of maudlin diet-spirituals that try way too hard to Say Something Meaningful but end up blowing a lot of hot air. "Life Is Worth Living" and the final track "Purpose" are both low on insight and make Bieber's nasally vocal affects feel more grating than ever. But the true low point of Purpose is "Children," a song that is so atrociously, mesmerizingly bad that I have to confess I have listened to it about ten times today, just trying to wrap my head around the fact that it exists. "What about the children?" Bieber whispers, funeral-serious, over pulsating synths. "What about a vision? Be a visionary for a change." And here I thought "What Do You Mean?" would end up the most existential question Bieber would ask this year. As far as I can tell, the song is about … changing the world? And love? ("Who's got the heart? Whose heart is the biggest? Wear it on your sleeve, and we can make a difference.") To me, there are few things more embarrassing than a "political" song that is actually about nothing at all, and with "Children," Bieber has topped Rihanna's "American Oxygen" for 2015's Vaguest Protest Song.
Bieber's heart is in the right place, finally, but the problem with Purpose is that it's so over-the-top repentant that it feels self-censoring. The truth is that we don't need our pop stars to be saints — and although it feels a little unfair to say this, they're actually more compelling when they're not. One of the best songs on Purpose is the biting, Ed Sheeran–assisted kiss-off "Love Yourself." "If you like the way you look that much," Bieber croons over Sheeran's sparse riffs, "Oh baby, you should go and love yourself." It's a good song precisely because Bieber's a little bit of a jerk on it; somehow that feels more refreshing and candid than when he's straining so hard to atone for his sins — which, when you zoom out, are really pretty negligible. Purpose's overly pious and sentimental moments actually backfire: They kind of make me miss bratty Bieber. I'm certainly not wishing for him to go back to his old ways, but as he continues to mature and refine both his sound and his public persona, here's hoping Bieber finds a comfortable balance between the angel and the devil on his shoulders.