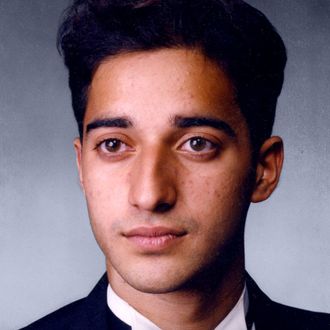 The cover of Adnan's Story.
Rabia Chaudry*, the lawyer who set in motion the events that led to "Serial," is writing a book about Adnan Syed's case, EW reports. Chaudry, a family friend of Syed, was instrumental in setting him up with "Serial" host Sarah Koenig, who would devote the first season of the podcast to examining Syed's conviction in the 1999 murder of his ex-girlfriend Hae Min Lee. Since "Serial" debuted, Chaudry has been one of Syed's most vocal advocates. She currently hosts the podcast "Undisclosed," which offers a sympathetic look at his case; her book, Adnan's Story, will follow in this vein, covering Adnan's initial conviction, his life in prison since then, and his recent legal victories. (Syed is cooperating with the project from prison.) Adnan's Story will be released next September, near the two-year anniversary of the "Serial" debut.
* This post originally misspelled Rabia Chaudry's last name.