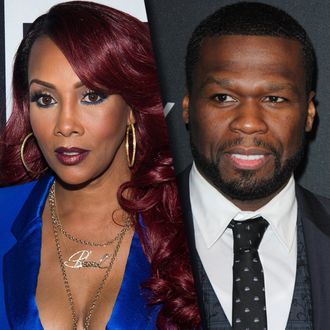 Invasion of the "Booty Snatchers."
Photo: Getty Images, Corbis
Does 50 Cent really love anilingus? This question demanded an answer after he got into a spat with his ex Vivica Fox over her comments on television's thirstiest talk show Watch What Happens Live. Since the dawn of this show, Andy Cohen has invited celebrities on to air grievances, spill tea, and recklessly gossip about other celebrities to create beefs and headlines the next morning. Sunday night, Fox appeared on the show and talked about her upcoming stint on Empire as Cookie's (Taraji P. Henson) sister. Knowing he could stir up some drama, Cohen asked Fox about her ex 50 Cent's comments that viewers are abandoning the show because of "gay stuff" (there's one gay character in the main cast). "First of all, pot calling the kettle black is all I'm saying," Fox said.
After sipping her tea for a full minute, like Beyoncé taking a moment to pause and let the audience scream during one of her performances, Fox cleared up her insinuations that 50 Cent might be gay but also didn't exactly clear anything up either.
Fox said, "he's not. I mean, we had a great time. He just seems like he's got something that's … not quite clear." She then referred to an XXL cover (mistakenly stating it as Vibe on the air) that featured 50 Cent and Soulja Boy and said, "[50 Cent] just looked like a booty snatcher on that one to me."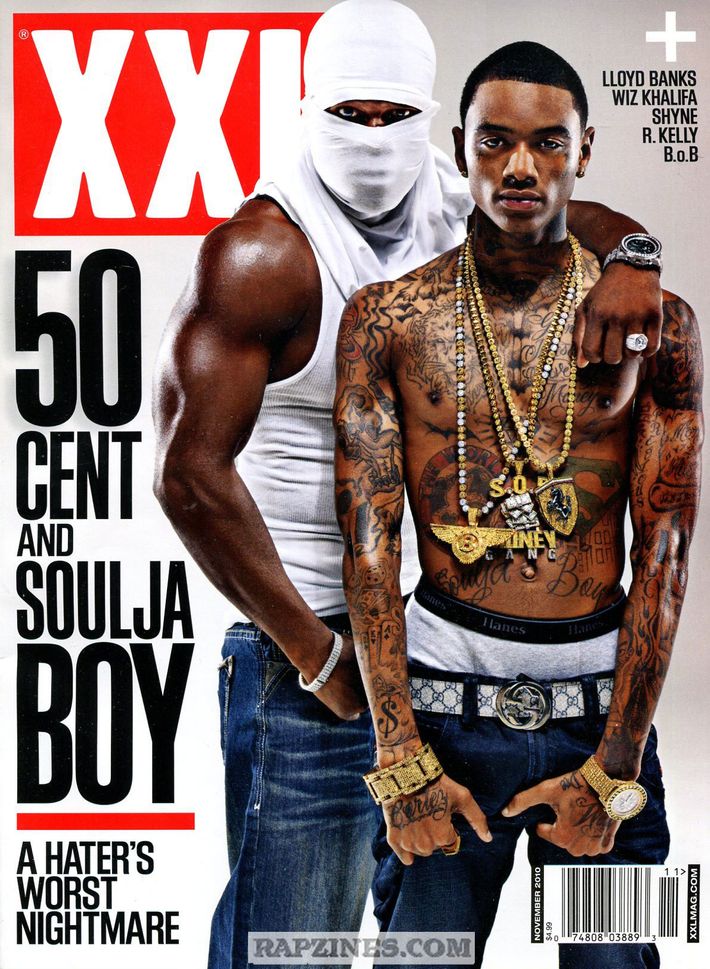 A calm set over Twitter. All eyes were on 50 Cent's Instagram, where history proved that he would respond with his own attack. And respond he did:
👀 Oh No!!!, 😳 Now she thinks I'm gay because I let her lick my Ass. 😔 LMAO. Wait,I didn't want her to,she forced me, my hands were tied. 50 shades of grey 😆
But this rings a bit false, as 50 Cent has a storied history of loving anilingus. Let's examine.
The Historical Context
This is the first time 50 Cent shared with his followers that he loves anilingus. He feels sorry for anyone who's not him, that's how good it is.
The Business Ass-quisition
50 Cent seals all business deals with anilingus.
The Lyrical Come-On
In Too $hort's "I'm a Stop," 50 Cent raps, "First I want my ass licked / then I need my toes licked."
The Fan Request
Though weary of too much anilingus, 50 Cent seems willing to oblige fans.
So there's the unassailable proof that 50 Cent loves anilingus. So what's good? And what's wrong with Vivica Fox's tongue?