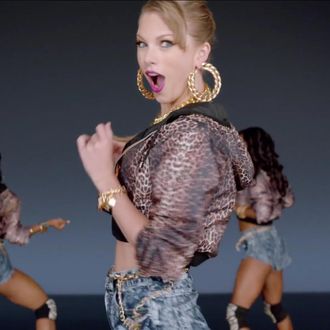 Earlier this month, R&B singer Jesse Graham sued Taylor Swift for $42 million for allegedly copying the phrase "haters gonna hate" from one of his songs in her Grammy-nominated "Shake It Off." Graham, who has clearly never heard 3LW's "No More (Baby I'ma Do Right)" before, inevitably lost his case on Tuesday. But he didn't just lose, he got ethered. In her dismissal of Graham's lawsuit, California District Court Judge Gail Standish (aka the world's best judge) expertly used Swift's own lyrics against Graham:
At present, the Court is not saying that Braham can never, ever, ever get his case back in court. But, for now, we have got problems, and the Court is not sure Braham can solve them. As currently drafted, the Complaint has a blank space — one that requires Braham to do more than write his name. And, upon consideration of the Court's explanation in Part II, Braham may discover that mere pleading Band-Aids will not fix the bullet holes in this case. At least for the moment, Defendants have shaken off this lawsuit.
Petty? A little. Genius? Unquestionably. Bravo, your honor.