After releasing a trailer for the three-hour spectacular that is The Wiz Live!, NBC has released a few promo shots of its stars. Let us pore over them in preparation for the event.
Uzo Aduba, playing Glinda, is channeling something between Elizabeth Banks in The Hunger Games and a contestant on RuPaul's Drag Race who's going extra hard to avoid getting kicked off that week. But look at that smile! More like Crazy Smize, am I right?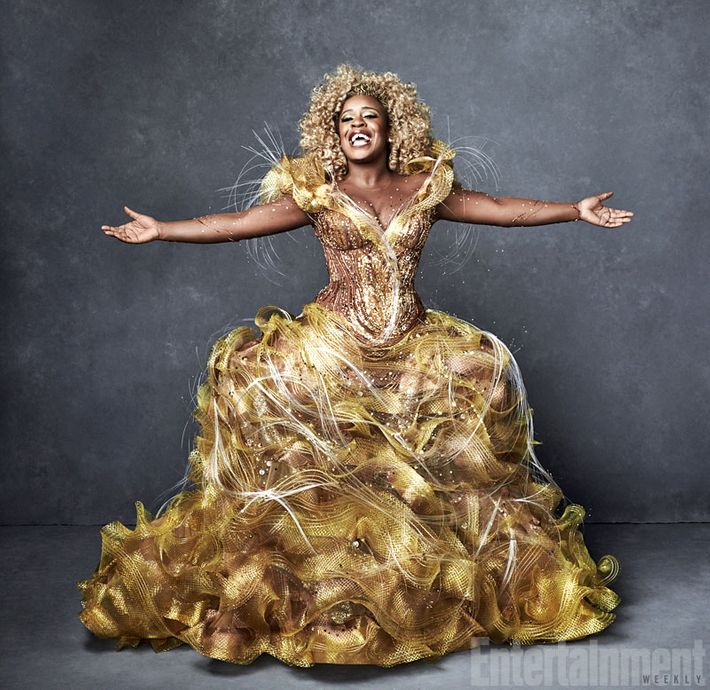 If Queen Latifah (the Wiz) looks angry, it's only because captain James T. Kirk just foiled her plans to capture the Genesis device.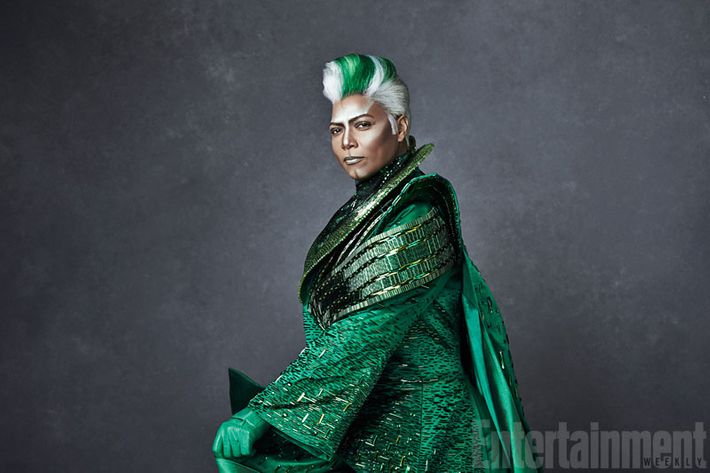 This Bluetooth, green suit, Blue Steel pose is not most the ridiculous look Common (playing Bouncer, the Emerald City gatekeeper) has ever tried to rock. It is, however, the most like "Keegan-Michael Key playing Common" that Common has ever looked.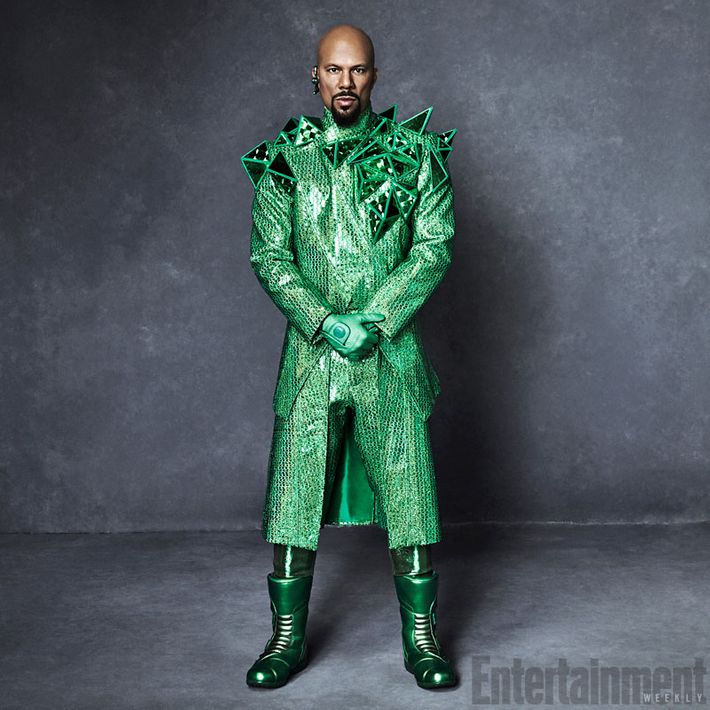 The cast of The Wiz Live! also includes Mary J. Blige, Ne-Yo, Amber Riley, David Alan Grier, Stephanie Mills, and Shanice Williams as Dorothy. The glitter fest airs on December 3 at 8 p.m.