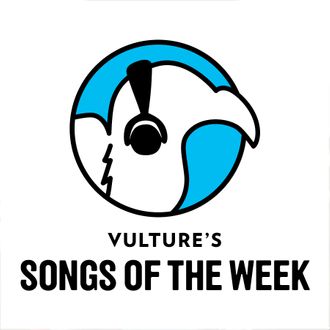 Every week, members of the Vulture staff highlight the best new music of 2015. If the song is worthy of your ears and attention, you will find it here. Read our picks below, share yours in the comments, and subscribe to the Vulture 2015 Playlist for a comprehensive guide to the year's best music.
Bibi Bourelly, "Ego"
The woman who wrote Rihanna's no-chill anthem "Bitch Better Have My Money" has revealed a middle-finger-flipping song of her own. "Ego" is the latest solo song from the 21-year-old, and it shows off why she's a student of country-blues. "I won't never, ever, ever, ever give a fuck," she sings in a cracking smoker's voice about subverting the industry's gendered expectations. Her voice won't be for everyone; that's what you get with a singer who pushes her vocals to raw extremes. But her intensity's undeniably refreshing, and I personally can't wait to hear more. —Dee Lockett (@Dee_Lockett)
Alessia Cara, "Wild Things"
We've long championed Alessia Cara because this young Canadian never stops delivering. She's so fearless that she's releasing her debut album on November 13, a.k.a. Bieber vs. 1D Day. You know why? Because she's got nothing to lose. With her debut single "Here" slowly rising on the charts (No. 15 this week!), it's time to strike while the iron's hot. And so she's dropped off another new should-be hit, "Wild Things." This one took me a few more plays than usual to fall for, but once that chorus hits, it's damn near impossible to get out of your head. If only there were a certain Hunger Games soundtrack to make this one really pop off. —DL
EL VY, "Need a Friend" 
The just-released debut from EL VY, the partnership between the National's Matt Berninger and Menomena/Ramona Falls' Brent Knopf, is total chaos — in ways both bad and good. Though it bops a little inconsistently from moody lounge rock to ~quirky~ electronic ditties, Berninger's signature self-deprecation remains a constant high point across the album's exploration of the rock-star ego. The start-stop synth swagger of "Need a Friend" proves to be a particular standout, with its slyly hilarious expectations of friendship: "You're supposed to bring me your brother's weed," Berninger chides, but when his buddy-cum-assistant doesn't, he erupts with, "This is heartbreaking!" Damn right it is. —Jillian Mapes (@jumonsmapes) 
Jeremih, "oui"
You look like someone who hasn't properly body-rolled today! Well, have I got just the song for you. The new Jeremih is here to help you challenge your abs and get you lower than you ever thought you could possibly go. (To report any injuries, call 773-779-LOVE.) —Lauretta Charlton (@laurettaland)
JABILOGUH (JABS & Willow Smith), "Sound"
Willow Smith is a treasure. She's never made a bad song, but her best ones sound like you should be listening to them high while rolling through the Hollywood Hills as the sun sets. Her singing style on this track is like if indie R&B met '90s rock, and the enchanting beat will linger in your eardrums, transporting you to a chill, serene state of mind. —Ira Madison III (@ira)
Steve Martin and Edie Brickell, "I Have You"
On their second album together, So Familiar, Edie Brickell and Steve Martin are slowly securing their places as Americana's king and queen. The actor paired up with the singer-songwriter and former front woman of the New Bohemians in 2012 to co-write their first album, Love Has Come for You, plus a soon-to-be-Broadway-musical, which includes a few songs on So Familiar. "I Have You" is a simple, charming duet, and the only song on the album where Martin, a veteran banjo player, is featured singing. He chimes in on the choruses of, "I have you. I have you. Yes, I do. I have you. What more could I ask for?" But, always modest, he backs off and lets the expertly wispy Brickell take it from there. —Eric King (@erickingdavid)
Sia, "Bird Set Free"
Sia is a powerhouse. She writes beautiful songs with hooks that manage to be equally spooky and uplifting at the same time. "Bird Set Free" is halfway between an anthem and a staccato hip-hop spoken-word song, which would have worked perfectly as an R&B jam for Rihanna, but it's even better in Sia's own voice. Sia hasn't had a song this stirring since The Hunger Games soundtrack, and this one wasn't even recorded to underscore teenagers battling to the death. —IM
Do you like good music? Of course you do! Subscribe to Vulture's 2015 Playlist to hear the new music we're listening to every week.