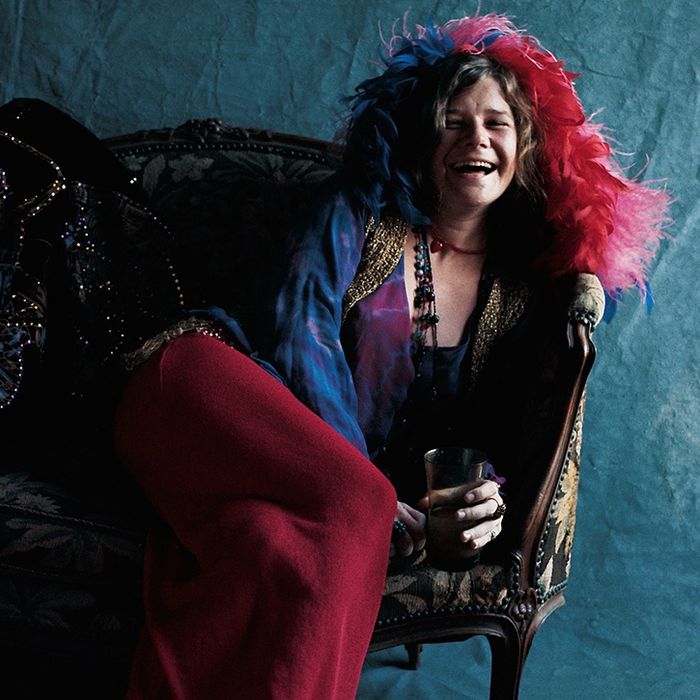 Two really good documentaries, Killing Them Safely and Janis: Little Girl Blue (about the great Janis Joplin), open this weekend in limited release and take their places on the honor roll of really good docs to open in 2015. (A year-end round-up is coming soon.)
Killing Them Safely is the new name for Nick Berardini's doc, which played Tribeca under the more evocative title, Tom Swift and His Electric Rifle, a title taken from Victor Appleton's series of adventure novels that inspired NASA researcher Jack Cover to create what came to be known by the acronym T.A.S.E.R.
The documentary could hardly be more timely or essential. It begins as a portrait of the phenomenally successful Taser International and its owners Rick Smith and his brother Thomas, whose company maintains that its electroshock weapons (with its electrode darts) save countless lives every year: It's the real-world version of Star Trek's "Phasers on stun."
After a tour of the factory and a breezy recounting of the weapon's genesis that gives a fair shake to its makers' high ideals, Berardini shifts to excruciating stories of people (some of them mentally ill and/or juvenile) who've been tased multiple times and gone into cardiac arrest — an outcome that the company maintains (in all seriousness) (really) (I'm not exaggerating) is pure coincidence. That's right: The teenager who was subdued with a taser outside his own suburban house would have died anyway — walking home or on a couch or eating dinner. Some police departments are quietly letting officers know that these are not toys, but officially they're still the compassionate alternative to guns.
It's tempting to look at the recently released Chicago dash-cam video and say, "Better to tase a guy on the ground 16 times than pump 16 bullets into him." Yes, but. Sixteen (or six) taser shots — especially in the chest — could kill a man or woman, too, and cops who wouldn't fire their guns are way less hesitant to deliver those zaps. Some apparently even love playing Captain Kirk. But no one on Star Trek ever died from "phasers on stun." (Killing Them Safely is also available On Demand.)
I can't imagine anyone beginning to watch Amy Berg's Janis: Little Girl Blue and not being instantly hooked by the first images of Janis Joplin's face and the first soulful quaver of her voice. You know at once why this movie had to be made — you feel the director's love for her subject. The film is not an autopsy like this year's Amy Winehouse doc, Amy. You obviously know what's coming — and you see the warning signs — but nothing seems inevitable about Joplin's death, and nothing undermines, even for a second, her joyfully transcendent wailing.
The unexpected element is a series of letters (some never before heard) Joplin wrote to her family back home in Port Arthur, Texas, read by Chan Marshall (a.k.a. Cat Power) in a voice that captures the cadences of Joplin's speech without being an imitation. The letters are heartbreaking in their own way. Joplin wants to put on the bravest face, although you can hear in her words (and Marshall's reading) the effort to be truthful without showing too much vulnerability. She speaks of "ambition" in a way that seems as if she's clarifying the word for herself, separating it partly (but not wholly) from the desire for fame, making it clear that her aim is larger, that she's searching for a reciprocal relationship with her audience — for love.
Joplin's younger sister suggests that Janis never got over not being beautiful in a conventional, "fine-featured" way, and that at least part of her impulse to rock the boat came from the doubt that she actually had a place on it. Even when she'd left Port Arthur for the more accepting Austin, she was blindsided by an annual University of Texas newspaper feature that named her "the ugliest man on campus." (Dear Jon Ronson: Would it be okay to find the authors at this late date and Internet-shame them?) Still, she found her group, acquired  a much-needed surrogate family, had boyfriends (and girlfriends), a gradually moved from blues to an irreducible mixture of blues and rock.
Some of Berg's great footage is via interviews with boyfriends and bandmates, some from D.A. Pennebaker, some from TV shows of the time. In all the film and tape of Joplin, her face just reads. You see her sense of discovery as she performs and her enormous go-for-broke confidence inspired by such performers as Odetta and Otis Redding. There's no hesitation in her screams — no betrayal of fear that she won't find the note she seeks. If she doesn't get it, she'll slide into it. She has that faith. Her effusions about finding a rapport with her audience might sound woo-woo in the abstract, but not when you hear her sing. An onstage interview with her on a short-lived Don Adams variety show makes you hate the comedian for his sidelong eye-rolls and mockery of her hippie-ish language. But she had an extraordinarily sensitive interlocutor in Dick Cavett, who loved her, understood her art (and her bliss), and could be at once commonsensical and nurturing with her.
Of course Janis: Little Girl Blue details Joplin's bouts with methedrine and heroin, the latter of which she'd supposedly kicked on the night she accidentally ended her life, three months before the release of her masterpiece, Pearl. She could not have lived an entirely happy life, although she could easily have been the sort of artist who records and tours, takes years-long breaks to live in the country and rediscover her equilibrium, and then jumps into the fray again. It was a stupid, stupid death.
I was born in 1959 and too white-bread suburban non-hippie-ish at age 11 and 12 to appreciate much of Joplin's music beyond "Me and Bobby McGee." But watching Janis: Little Girl Blue, I really came to believe that if I had loved her then I would have have been a better, cooler, more alive person, and that the kindest thing you could do for a child is let him or her see this movie and listen to the recordings and discover the magic of a voice that's sometimes so raw it abrades the ears — on the way to delivering balm to the soul.