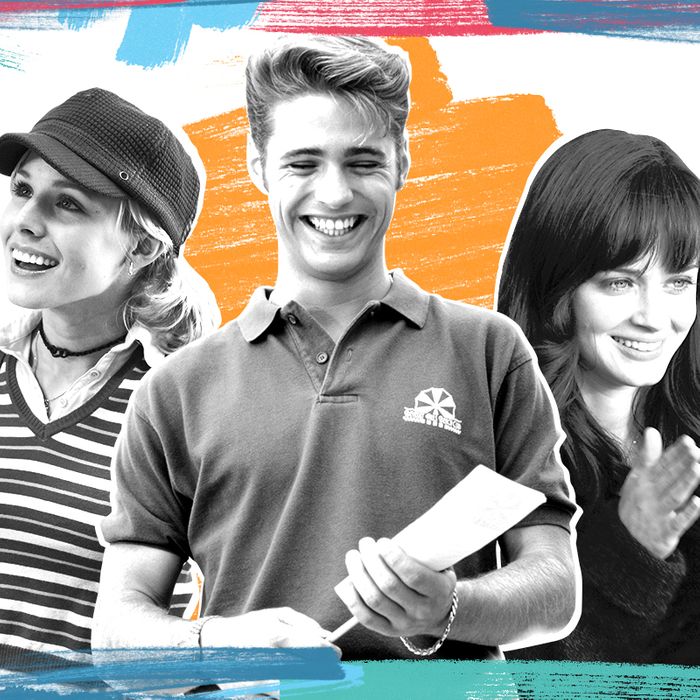 Photo-Illustration: Vulture
With our High-School-TV Showdown nearing its series finale (this Friday Matt Zoller Seitz will make the final determination), we wanted to provide an update on how our critics' picks are faring against the collective voice of the fans on our Facebook page.
In short: poorly. They're faring poorly.
The two groups mostly agreed in the first round, though Glee did dispatch critical front-runner Friday Night Lights in the fan polls, and presumed powerhouse My So-Called Life was felled by Vulture-reader front-runner Gossip Girl. The second round, however, went completely off the rails, with Veronica Mars advancing at a point when the critics had it falling to My-So Called Life, Gilmore Girls prevailing over Freaks and Geeks, and 90210 toppling Glee (as opposed to losing to Friday Night Lights).
Where does that leave us? Far, far from a consensus:
Critics' final four: Friday Night Lights, My So-Called Life, Buffy, Freaks and Geeks
Readers' final four: 90210, Buffy, Veronica Mars, Gilmore Girls

Just crazy. Be sure to check back tomorrow for our second semi-final match of Buffy vs. Friday Night Lights, with the winner going on to face My So-Called Life in the final on Friday.