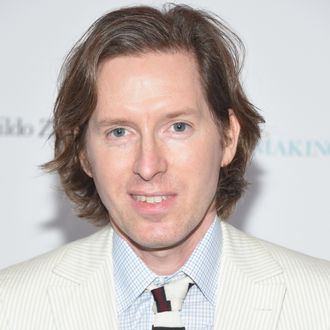 The tale of a blinging hotline.
Photo: Michael Loccisano/Getty Images
In addition to his full-time commitment to being both James Franco and James Franco's feminine side, James Franco also lectures at UCLA film school and attends a few other institutions of graduate learning. On Saturday, the actor posted an Instagram of his class's discussion with Wes Anderson, who called in from Paris. "A wonderful Saturday morning amidst all the sadness," the actor wrote, in reference to the tragic attacks in Paris Friday.
James Franco has not yet appeared in a Wes Anderson film, but it is surely only a matter of time.
Similarly, Shia LaBeouf has not yet posted an Instagram of himself reading this Instagram, but it is also surely only a matter a time.