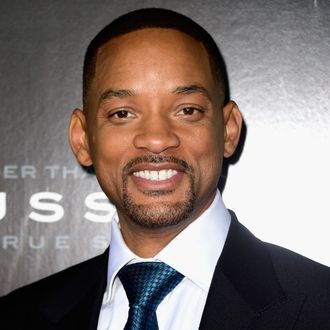 Photo: Frazer Harrison/Getty Images
You hear the words Will Smith, politics, and future and you picture the actor in a silver spacesuit as president of Mars, right? Hate to break it to you, but you couldn't be more wrong. This isn't a movie, it's the next best thing: real life! And Smith has expressed his desire to enter the political arena in the near future. Recently, Smith spoke of his plans on the "Awards Chatter" podcast:
And, you know, as I look at the political landscape, I think that there might be a future out there for me. They might need me out there. This is the first year that I've been incensed to a level that I can't sleep, you know? So I'm feeling that at some point, in the near future, I will have to lend my voice to the conversation in a somewhat different way.
Smith doesn't go into specifics about his plans, but we can only assume based on his entire career that he will either go big or go really, really big. And if he does decide to run for president, we can only hope he learned something from Bill Pullman.