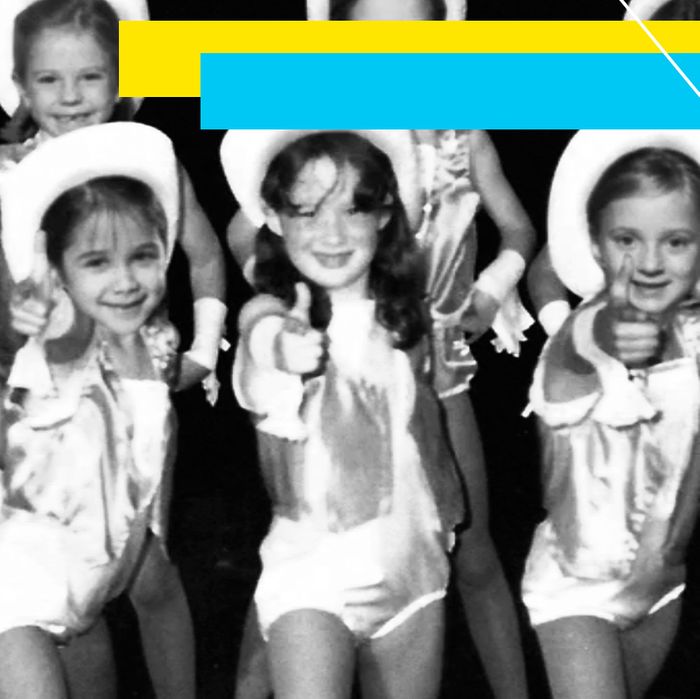 Photo-Illustration: Vulture and Photo by Netflix
This month Vulture will be publishing our critics' year-end lists. Last week's lists included albums, art, and video games. This week we've covered comedy — sketches, specials, and podcasts — plus a mix that includes comic books, album reissues, and viral videos. Today we conclude our parade of lists with art books, TV opening sequences, lists, and suggestions from creators of culture.

Note: This is only for new shows or substantially new opening titles that debuted in the 2015 calendar year.
1. The Leftovers
The second season of The Leftovers departed (har har) from the first in substantial and fascinating ways, and the clearest sign that the show was making huge tonal and structural leaps was this new, enchanting sequence from Angus Wall of Elastic, with the music of Iris DeMent. We see the full range of human experience, all punctuated with these magical, haunting images of loss.
2. Unbreakable Kimmy Schmidt
"Uuuuunbreakable, they alive, dammit!" is among the catchiest hooks of the year, and these titles (from Emily Oberman of Pentagram, with a song by the Gregory Brothers and Jeff Richmond) do what the show itself does: reprocess an aspect of pop culture by both using it and satirizing it, all with an upbeat sheen that masks a slight sense of unease. Females are strong as hell.
3. Daredevil
Arty, ominous, almost biological. Patrick Clair of Elastic does lots of TV's spooky, moody titles, and this is among the best. So much about the show and the character is tactile, and that's toyed with here in a really striking way.
4. Deutschland 83
A huge part of Deutschland is about pop culture, and music in particular, so of course the titles include a famous German pop song of the era, Peter Schilling's "Major Tom." Saskia Marka of Untitled Design combines the song's synth vibes with more ominous historical imagery and a little bit of the show's humor. It's the series in a nutshell.
5. True Detective
These are also from Patrick Clair, who did the show's even more compelling first-season titles. Leonard Cohen's "Nevermind," plus the now-signature double exposures, gives us a title sequence that's much, much better than the series itself.
6. Man Seeking Woman
These titles are stark and whimsical, with images that are sometimes playful and sometimes menacing. How often do you see batches of angry anthropomorphic condoms? Not often. Camm Rowland of Digital Kitchen creates a little world that's familiar but not, cute but strange, a little retro and a little otherworldly.
7. iZombie
iZombie is the only show on this list whose title images show up throughout the series — we see Michael Allred's illustrations pop up after commercial breaks. For the titles, though, Raleigh Stewart uses the comic-book visuals and the Deadboy & the Elephantmen's on-the-nose "Stop, I'm Already Dead" to fun, poppy effect.
8. Crazy Ex-Girlfriend
Story-song openings used to be more common (see: The Brady Bunch), and this one captures an almost Nanny-esque vibe.
9. W/ Bob & David
Cyriak Harris drives all the way to weird town with these distinctive, hallucinatory titles.
10. The Carmichael Show
The full titles aired only once, but the abbreviated version might be even better. Director and choreographer Ian Eastwood made this in-house, and it gets right at the throwback, old-school-sitcom style the show embraces.
Honorable mentions:
American Horror Story: Hotel
Grace and Frankie
Into the Badlands
Jessica Jones
Narcos