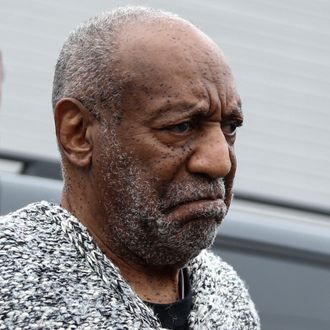 Cosby arrives for his arraignment.
Photo: Kena Betancur/AFP/Getty Images
Pennsylvania prosecutors have charged Bill Cosby in connection to the 2004 sexual assault of a former Temple University basketball manager believed to be Andrea Constand. The comedian, 78, has been charged with three counts of aggravated indecent sexual assault, which is a second-degree felony, and is expected to be arraigned later on Wednesday.
People first reported that an arrest warrant had been issued for Bill Cosby in connection to the alleged sexual assault of Constand. "Obviously we appreciate the expression of confidence in her. We'll have to see what happens. We hope justice will be done. We will cooperate fully," one of Constand's attorneys told People. Cosby has been accused of drugging and sexually assaulting Constand, 42, at his Pennsylvania mansion in January 2004, a claim he previously denied in a 2005 deposition cited by prosecutors as new evidence in the state's decision to reopen the case.
The 12-year statute of limitations in Constand's case reportedly runs out in January 2016. This is the first time Cosby will face criminal charges since dozens of women have accused him of abuse. Montgomery County prosecutors formally announced the charges, which reportedly carry a maximum 10-year sentence, on Wednesday. For more on Constand, read New York's extensive interviews with the 35 women who have accused Cosby.
Update: Cosby arrived at an Elkins Park, Pennsylvania, courthouse on Wednesday for arraignment, where he was released on $1 million bail pending a trial and ordered to surrender his passport. In a press conference following the arraignment, attorney Gloria Allred said that many of her clients who have accused Cosby of assault would be willing to testify against Cosby at a trial. A hearing has been set for January 14.
Cosby's mugshot taken at the courthouse on Wednesday: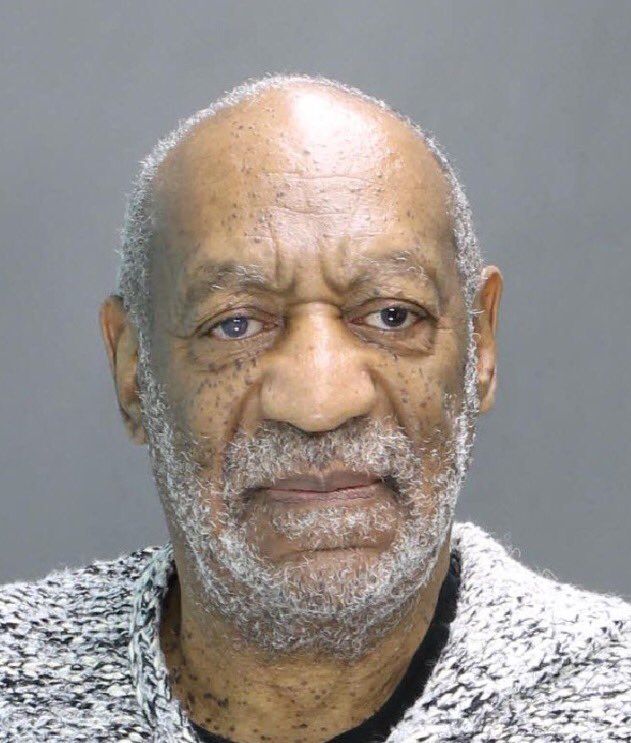 This post has been updated throughout.