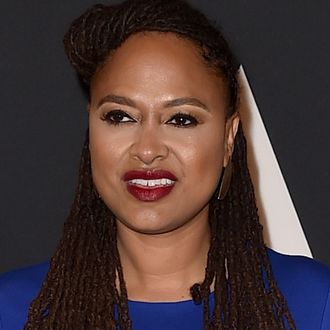 Ava.
Photo: Kevin Winter/2015 Getty Images
Back by popular demand, Ava DuVernay's Barbie will be mass produced and available for purchase beginning Monday, the director announced. A one-of-a-kind doll was originally created in DuVernay's likeness as part of Mattel's Shero project, which used the mini lookalikes to honor six inspirational women in the entertainment industry earlier this year. "Tomorrow this Ava Barbie goes on sale for Christmas because enough folks asked Mattel to do so," DuVernay tweeted of the comeback, adding that all proceeds will be donated to Witness and Color of Change. (The original Ava Barbie was also auctioned off to benefit charity in April.) Take a peek below:
Barbie confirmed the news Sunday night, but most other availability details were scant at time of publication:
Still, impeccable holiday timing, guys. Get ready.