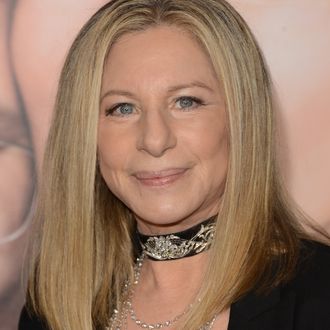 Barbra Streisand.
Photo: Jason Merritt/2012 Getty Images
For the first time in nearly two decades, singer, actress, filmmaker impressive star Barbra Streisand will return to directing, according to the trades. The three-time feature helmer will reportedly tackle a biopic about one of history's most impressive, powerful women, Catherine the Great, who reigned as Russia's empress for more than three decades (1762-1796) after her husband, Peter III, died. (Note: This project shouldn't be confused with either of the ones Angelina Jolie is or was supposedly doing.)
Based on a period script by Kristina Lauren Anderson, this Catherine the Great (which topped the 2014 Black List) will chart the historic figure's ascent from young, trapped wife to ruler. Gil Netter (Life of Pi) will produce, but no other personnel or logistical details have been revealed. It's worth pointing out, though, that Streisand's other three features (Yentl, The Prince of Tides, and The Mirror Has Two Faces), as THR has also noted, have amassed 14 Oscar noms and won one. Room for more? Yas.