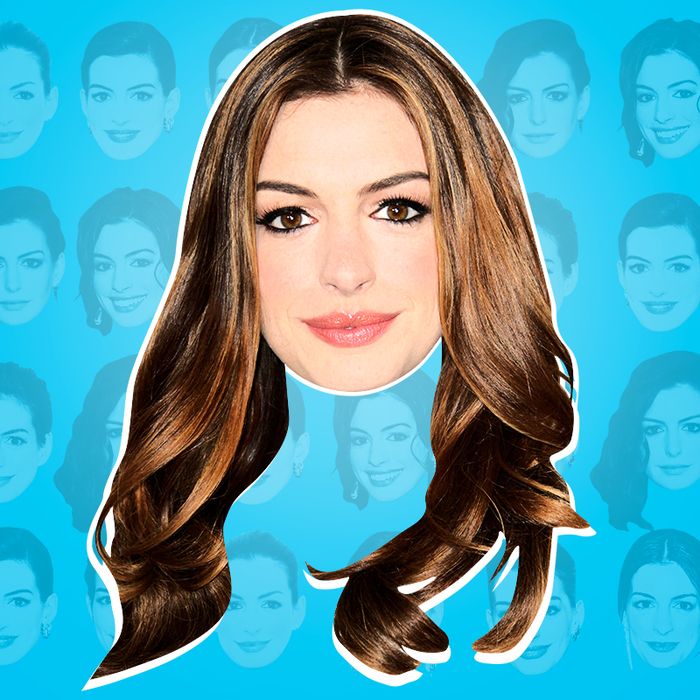 Photo-Illustration: Vulture and Photos by Getty Images
Anne Hathaway was but 15 years old when she made her feature-film debut in 2001's The Princess Diaries. In the time since, the Oscar winner hasn't just managed to escape her 20s as a sane, accomplished actress — she also, whether attributable to her vegan diet or vigorous lip-sync-related cardio, appears not to have aged a day since we first met her. And so we start 2016 with a formidable challenge for you: Can you pick out the older Hathaway in each of these photo pairings?
Good luck — and afterward, why not train your age-discerning eye on such other youthful actors as Gabrielle Union, Jared Leto, and Pharrell?