Aretha Franklin paid tribute to Carole King with a performance of "Natural Woman" at the Kennedy Center gala, which aired last night on CBS. The audience was studded with luminaries including President Barack Obama and First Lady Michelle, Gina Rodriguez, and Viola Davis, but no one, and we mean no one, was having a better time than Carole King. This is as it should be. One of the greatest singers of all time is singing the song you wrote for her so many years ago. As such, Aretha's performance elicited a wide range of human emotions that night, from joy to complete rapture. Some lost their minds. Some tried to keep it cool. All knew this was magic.
You're checking to make sure everyone else is seeing this.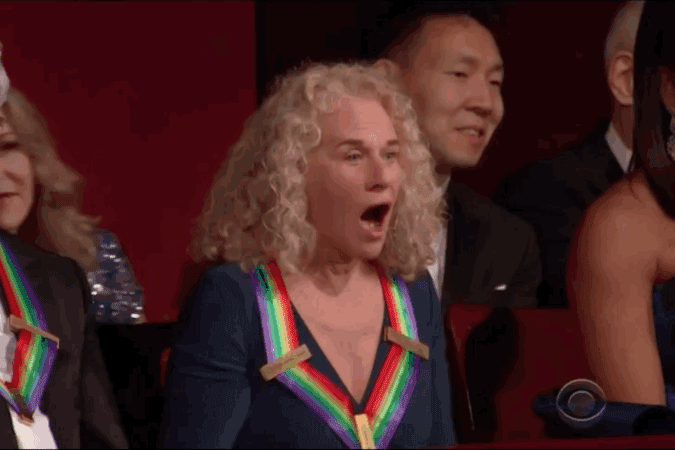 Wait, no, really, are you watching this? Are you feeling what I'm feeling?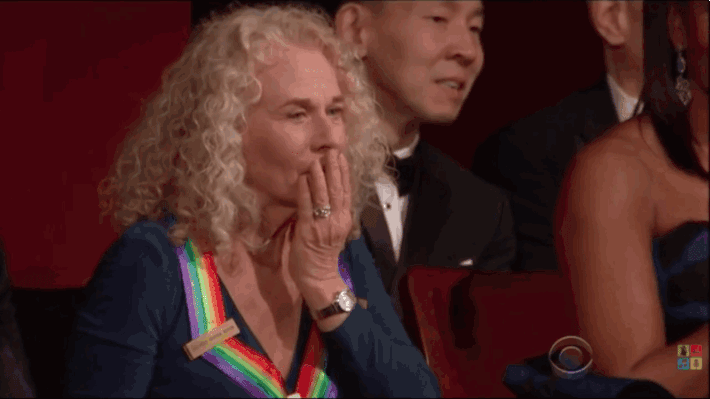 You're like, Just let me enjoy this once-in-a-lifetime performance, lady!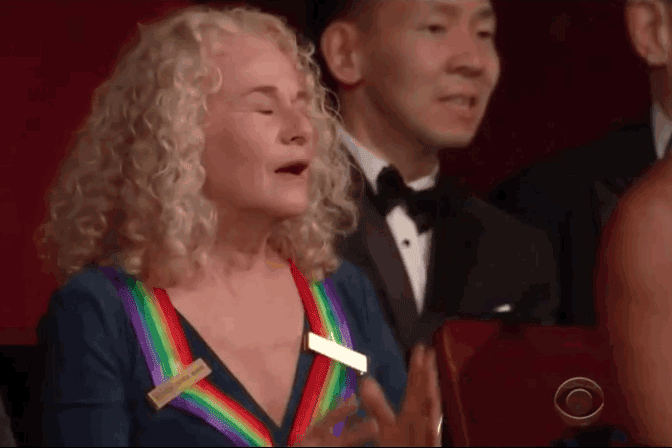 You just thought about how awesome your life is.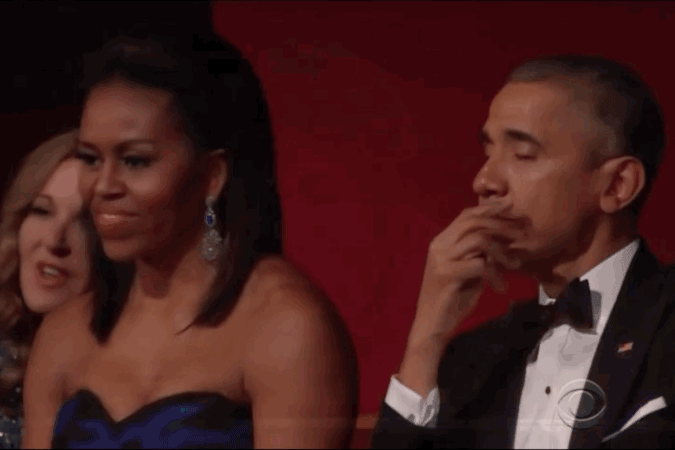 You remembered there are cameras.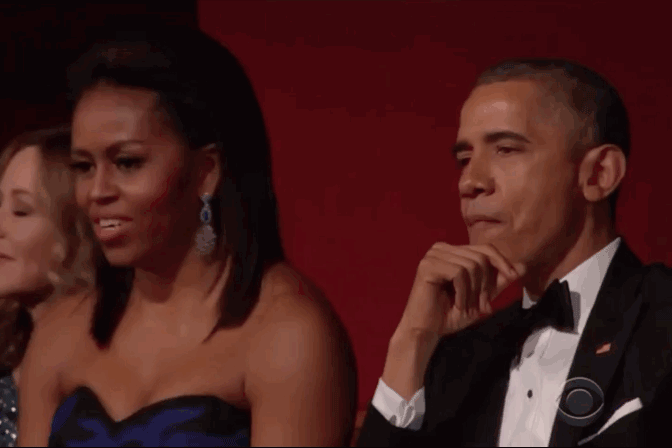 You're in the shower, don't care.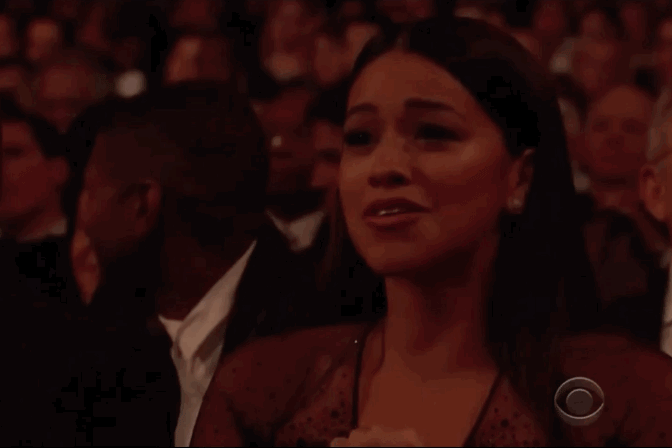 You just let the spirit overtake you.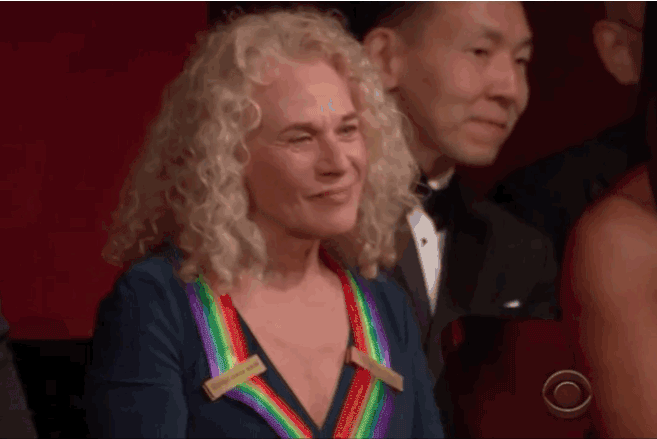 You ate too much wasabi! Oh no!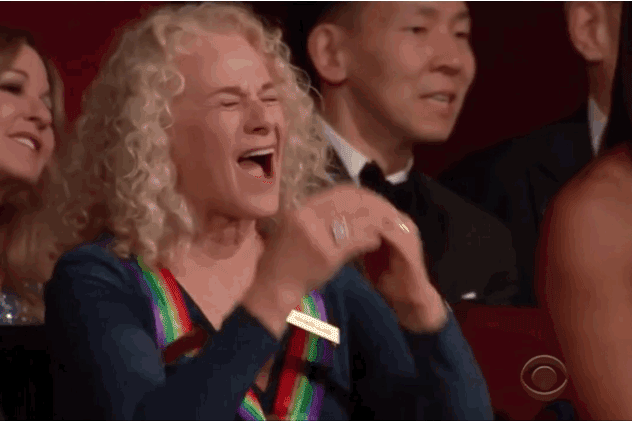 You love that understated fist-pump.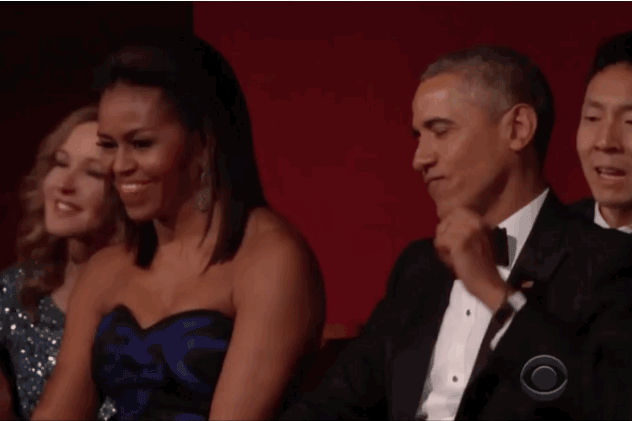 You're a mere mortal who rises with the tide.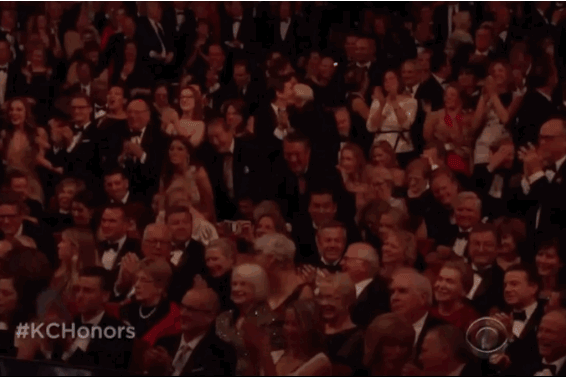 You're the coach on the sideline, screaming, Go for the touchdown!!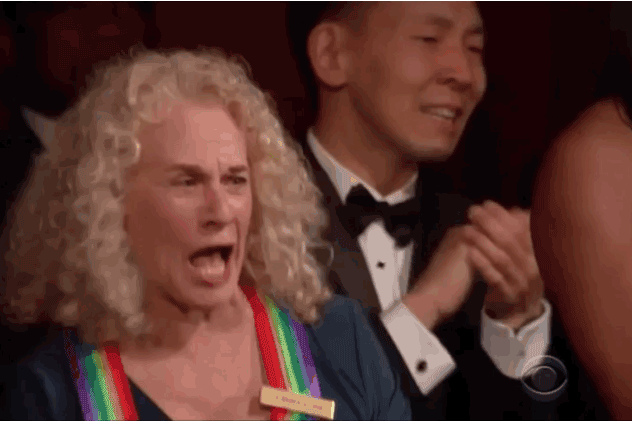 You believe your fist has powers.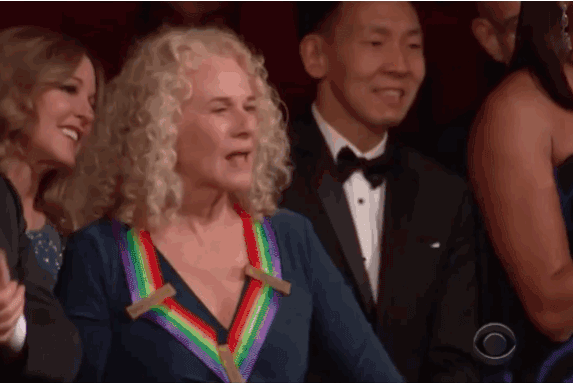 You're quietly freaking out inside.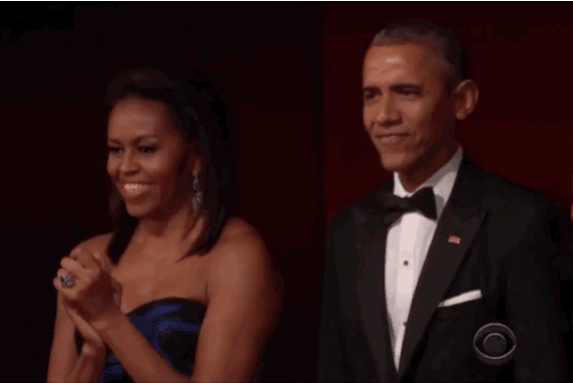 You miss cheer squad.