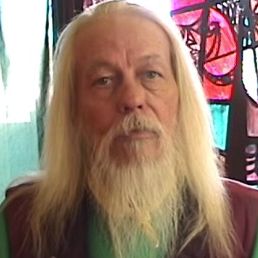 George Clayton Johnson.
Photo: YouTube
He penned the salty series-premiere of Star Trek for Gene Roddenberry, contributed stand-out stories to Rod Serling's Twilight Zone, and crafted the early basis for the Ocean's 11 movies. In 1967, along with William F. Nolan, he wrote Logan's Run, the famed dystopic novel that led to a film and TV series of the same name. George Clayton Johnson, the sci-fi scribe known for his fierce independence, passion, and creativity, died Christmas Day in L.A., according to his son. The 86-year-old had reportedly battled bladder and prostate cancer. "I want to be remembered as a person who early on in his life took control of his life and set goals," he said in a 2003 Archive of American Television interview. "When people gave me a lined paper, I wrote the other way. When people expect some certain behavior from me, I will frustrate their expectations."
Throughout a career that spanned more than five decades, the Wyoming native also notched credits on the Oscar-nominated short "Icarus Montgolfier Wright," Kung Fu, Route 66, Mr. Novak, and Honey West, among other showbiz projects, and produced a wide-ranging collection of essays, short fiction, and comics. Johnson is survived by his son, daughter, and wife. Below is the Star Trek portion of his Archive interview:
For more of Johnson — who also served in the army, worked briefly as a draftsman, and stood up as a marijuana legalization advocate — head here.