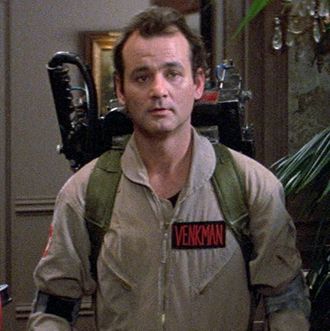 The Library of Congress on Wednesday morning revealed the 25 new titles it's sending this year to the National Film Registry for preservation. New are L.A. Confidential, The Shawshank Redemption, The Mark of Zorro, Top Gun, and that Thomas Edison thing of a sneeze in the 1800s. Just in time to help with its reboot's press campaign, Ghostbusters also made the cut. Still no word on how Dan Aykroyd's vodka is doing, though.

Anyway, here are all the 2015 additions, in alphabetical order:
Being There (1979)
Black and Tan (1929)
Dracula (Spanish) (1931)
Dream of a Rarebit Fiend (1906)
Eadweard Muybridge, Zoopraxographer (1975)
Edison Kinetoscopic Record of a Sneeze (1894)
A Fool There Was (1915)
Ghostbusters (1984)
Hail the Conquering Hero (1944)
Humoresque (1920)
Imitation of Life (1959)
The Inner World of Aphasia (1968)
John Henry and the Inky-Poo (1946)
L.A. Confidential (1997)
The Mark of Zorro (1920)
The Old Mill (1937)
Our Daily Bread (1934)
Portrait of Jason (1967)
Seconds (1966)
The Shawshank Redemption (1994)
Sink or Swim (1990)
The Story of Menstruation (1946)
Symbiopsychotaxiplasm: Take One (1968)
Top Gun (1986)
Winchester '73 (1950)
And the current registry is available, here.