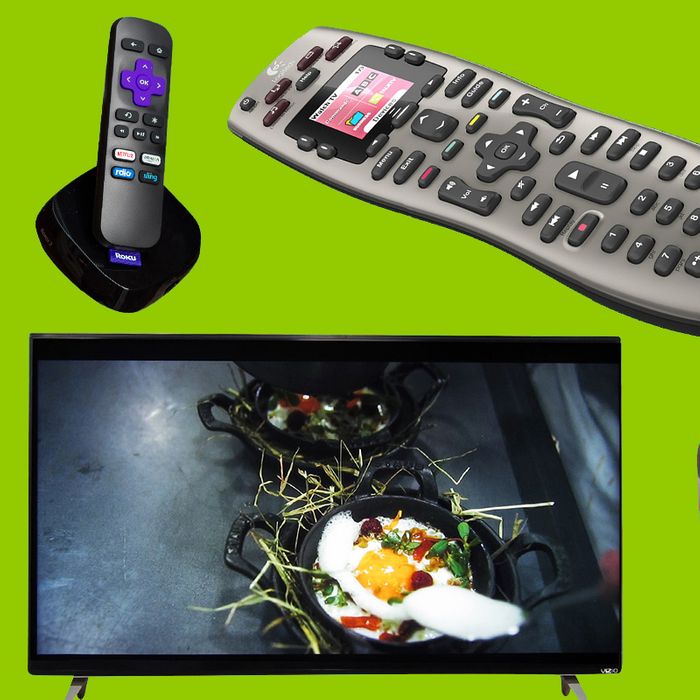 To lighten your gifting burden this holiday season, Vulture has partnered with those consumer-product savants at the Wirecutter on a pair of tech gift guides. Last week, they tackled mobile-entertainment gear. Here, they walk us through an ideal at-home arrangement. 
The old couch-potato experience has gotten a high-end upgrade courtesy of modern tech. Streaming media and the latest high-speed Wi-Fi standards have transformed hanging out at home as much as smartphones have changed the way we listen on the go. Now music can follow you from room to room, and you have access to more streamed movies, games, and shows than you possibly (hopefully) have time to watch. Below, the Wirecutter has outlined some of the best gifts to give to family and friends looking to build a seamless, high-tech media experience in their homes.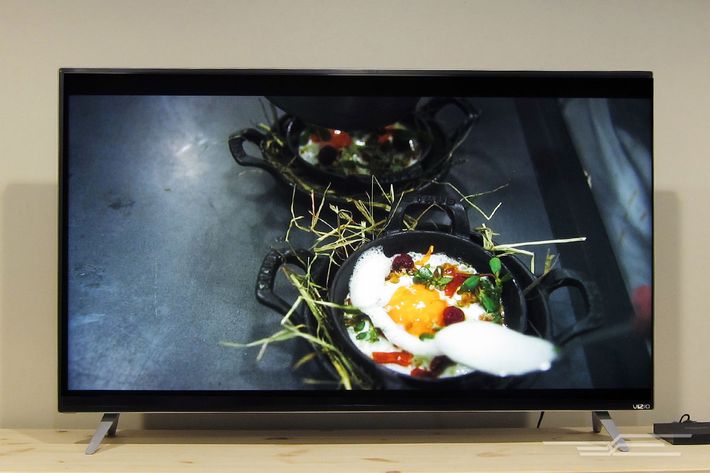 Best $500 TV: Vizio M43-C1 ($535)
After more than 100 hours of researching the field, we found that the Vizio M43-C1 is the best TV that costs around $500. It provides the best image quality and produces contrast ratios that are twice as high as those of competing TVs: Its blacks are twice as dark, and its whites are the brightest — ideal for daytime use in rooms with window reflections. AV writer Chris Heinonen noted that "the M43-C1 offers Ultra HD resolution and the highest contrast ratios of TVs in this price range, so images on the screen really pop."
The M43-C1 has five (!) HDMI inputs (two more than most competitors), one of which is HDMI 2.0– and HDCP 2.2–compatible, making the set ready for Ultra HD Blu-ray and any other future Ultra HD devices. It also generates the lowest input lag for the best video-gaming performance; at 18 milliseconds, it's as fast as any TV we can recall testing, and it would be a great gift for even the most hard-core video-game players.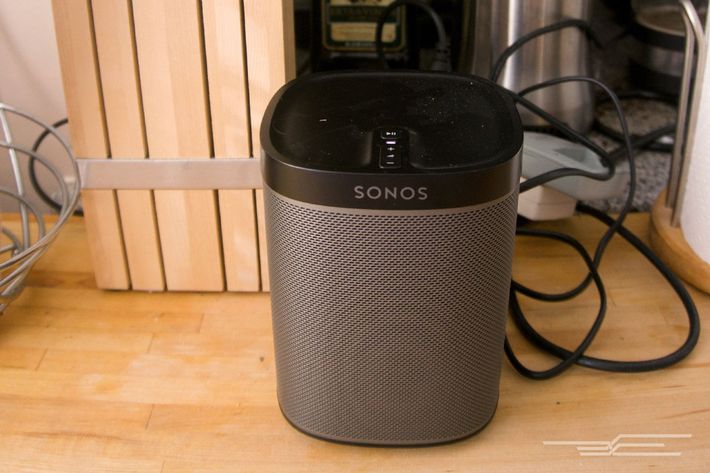 Best Audio System: Sonos Wireless Hi-Fi System ($200)
If you want to buy your loved one a music system that will play music in multiple rooms from any source and allow them to use any of their gadgets or computers as a controller, Sonos is your best option. After more than ten hours of research and more than 30 hours of daily use in a three-story house with at least one media system on every floor, we can confidently say that Sonos is the easiest and most mature of all current streaming-music systems, with the most diverse array of speaker types, accommodating everything from desktop enjoyment to home-theater listening.
Flexible and easy to use, Sonos integrates into your current system and works with a huge array of services and content providers. "The Sonos system is easier to set up than other whole-home audio systems, and supports more streaming services," Heinonen explained. "It also makes my music sound great when I listen around my house."
The Sonos BRIDGE enables a separate wireless network that your music streams over without interfering with your Wi-Fi network — and that's one of the reasons we recommend Sonos. If we were buying it as a gift, we would purchase a pair of PLAY:1 speakers and get the BRIDGE to go along with them. Our giftee would then be able to use them in a stereo pair or have music in two rooms. Plus, the speakers are compact enough to sit out of the way, but they still can fill a good-size room with music.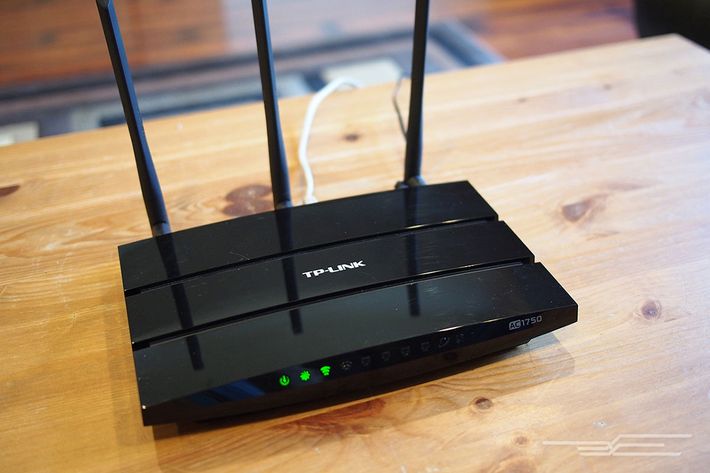 Best Router: TP-Link Archer C7 ($92)
If you're going all in on streaming media, you'd better make sure your router can keep up. After putting in more than 250 total hours of testing against more than 20 other routers, we recommend the TP-Link Archer C7 (v2) for most people looking to buy a new router this holiday season. The C7 isn't pretty, but, according to Wirecutter PC writer David Murphy, it "gives you great performance and Wi-Fi range for an unbeatable price. It's the best value for most people of any router we've tested across the past two years."
The Archer C7 usually costs between $80 and $100, the same price as many older, slower routers, but it's faster and able to cover a larger area than some routers that cost two to three times as much. Because it's a dual-band, three-speed 802.11ac router, any devices you connect to it will run as fast as they can. You'll find no other router that does the job quite as well, and for as little money, as the Archer C7. For most giftees, the Archer C7 is good enough for everything they're going to use it for.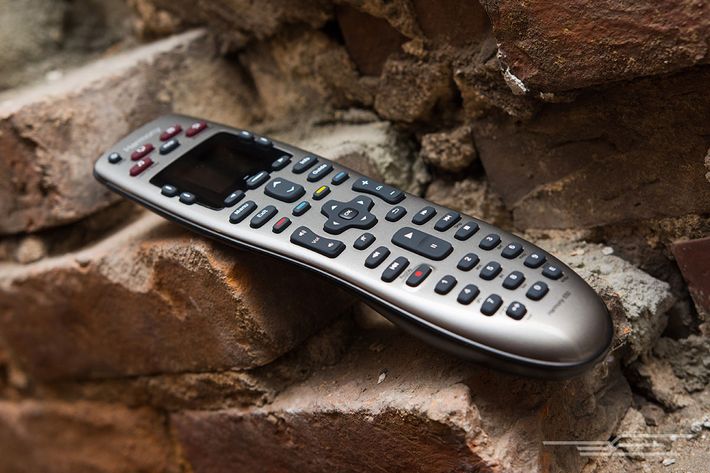 Best Universal Remote: Logitech Harmony 650 ($96)
The Logitech Harmony 650 universal remote is the clear value-to-performance winner in this category. Wirecutter AV editor Geoff Morrison said, "The Logitech is easy to use thanks to its full-color screen, easy to program thanks to its software, and can control up to eight devices. Spending more just adds features and complexity most people don't need."
One important factor of a great remote control is the ergonomic feel and button layout. If the remote feels uncomfortable in your hand, has awkwardly placed buttons, or lacks backlighting, it will be frustrating to use. Although it's limited to eight devices, the Harmony 650 offers just what most people need to control their entertainment systems.
Another important consideration is programming: Out of the box, a universal remote isn't worth the plastic surrounding its case, and it needs programming for the exact devices and settings of your system. Logitech recently overhauled the programming for its remotes by moving the process online to the MyHarmony.com website and simplifying the user interface. Harmony remotes are unrivaled when it comes to supporting an array of brands and models, with a massive online database of more than 5,000 brands and 225,000 models — virtually ensuring that any component you own will have support.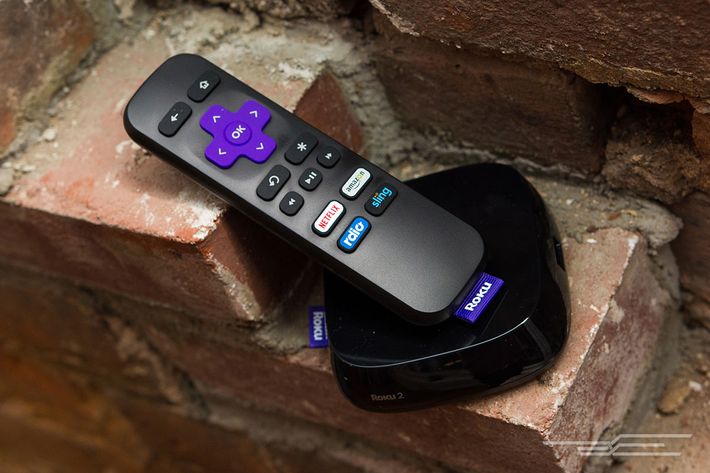 Best Media Streamer: Roku 2 ($69)
If your shopping list includes a streaming device, we recommend the Roku 2. It's as fast to use as any streamer available, with a wider selection of apps than others offer. And unlike its main competitors, Roku doesn't try to sell content from its own store, so instead of prioritizing one streaming service over another, its devices let you set the order. The Roku 2 offers the widest selection of content, the best search, the best interface, and the best user experience. Unlike prior versions, the current Roku 2 offers all the speed and performance of the more expensive Roku 3, but drops some extra features that many people probably don't need.
Morrison liked the Roku 2 because it's "fast and easy to use, while being less expensive and offering more streaming services, like Netflix, Hulu Plus, and HBO Now, than its direct competitors."
Finding something that Roku doesn't support is the hard part. Roku has a larger selection of content than anyone else, and that selection continues to grow. Amazon, Google Play Movies & TV, HBO Go and Now, Hulu, M-Go, Netflix, Pandora, Showtime, Sling TV, Spotify, Vudu, and more all have support. The only major service missing is iTunes, which requires an Apple TV to access. When new services launch, Roku is typically among the first — if not the first — to offer support.
But if your giftee primarily uses iTunes, you should get them the $70 Apple TV. With its latest price cut, it now costs the same as the Roku 2. The newer $150 Apple TV is also great if you're looking for an upgrade — it offers voice control via Siri, access to Apple's App Store, faster Wi-Fi, and other more modern features that aren't completely necessary but are definitely nice to have for avid streamers.