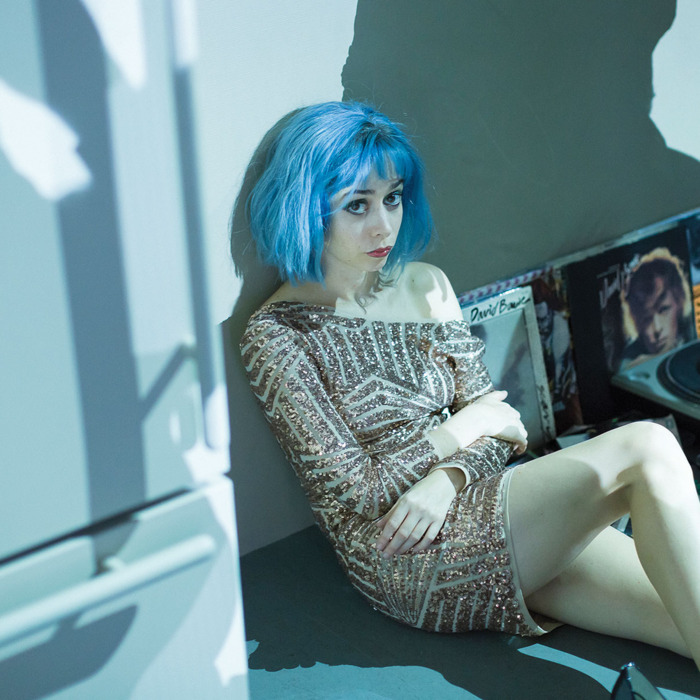 Cast member Cristin Milioti in costume.
Photo: Jan Versweyveld
"For the first quarter of an hour, I was thinking, Here I am, this boy from Belgium, sitting opposite David Bowie," director Ivo van Hove recalls of his initial meeting with the rock idol, who would become his colleague on the new musical Lazarus. "But I was immediately aware he was searching for an artistic collaborator, not a fan — somebody who would push the production to the extreme."
Lazarus picks up the story of alien visitor Thomas Newton (played by Michael C. Hall) 30 years after the events of the 1976 sci-fi film The Man Who Fell to Earth (which starred Bowie). Of the 20 Bowie songs used, four are new compositions. "The songs are always there to drive the story," van Hove explains. "There are more violent songs about the world outside, and then very romantic songs, about the longing for something more poetic and tender in life."
As you may be able to infer from the accompanying rehearsal photos, the story is told entirely within one setting, Newton's apartment. "In an intimate space, things start to happen," van Hove says. "It felt very good to be close to the actors. The relationship between an actor and director is a very intimate one, and a very physical one, too. My theater productions are not only about talking heads — they're about talking bodies."
Lazarus opens at New York Theatre Workshop on December 7.
*This article appears in the November 30, 2015 issue of New York Magazine.