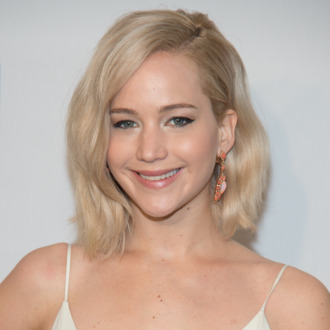 A girl with a plan.
Photo: Mark Sagliocco/2015 Getty Images
If life were anything like an Old Hollywood movie, being nominated in the same category at a big awards show would make Jennifer Lawrence and Amy Schumer's awesome friendship sour, but life is nothing like an Old Hollywood movie, because women can be wholeheartedly supportive of each other's successes and also the Golden Globes don't matter! Indeed, Lawrence told E! Online that she's planning to have fun at the event by coordinating her outfit with her her future onscreen sister. "We're going to try to figure out to wear the exact same thing," Lawrence said. "That's my mission. I really want us to wear the same thing." And since J.Law is the public face of Dior, this means we know what Schumer will be wearing (and inevitably making fun of), too. "She's going to have to wear Dior," Lawrence said. "I'm just going to have to have Dior make two of whatever they're making for me."
Given the pair's predilection for falling in front of the press, maybe they can fall on top of each other on the red carpet, too. We can see the Dior "Relatablé" ad campaign already.