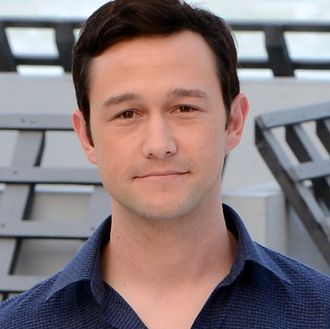 Photo: Andrew Goodman/2015 Getty Images
Joseph Gordon-Levitt brought his A-(DIY)-game to Hollywood's Force Awakens premiere Monday night, gracing the red carpet as Pajama Yoda. The actor painted his face green and wore Grinch bottoms to craft the costume, complemented by a dark beanie and mystery ears. The result (below) was clever and comfy. There's no question he took home the best celeb costume award, and if there's a Yoda standalone movie in the works, let's just go with this:
It's important to note, however, that bassoon king Rainn Wilson and his son also crushed it:
And Carrie Fisher, though not in costume, seemed to have a good time her own way:
The Force Awakens has its wide release Friday. Let JGL and Co. inspire you accordingly.