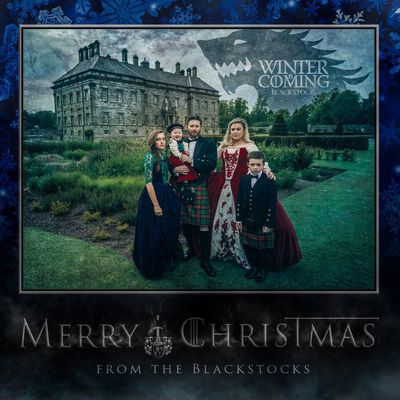 The Blackstock Family Christmas Card.
Photo: Kelly Clarkson/Twitter
Kelly Clarkson tweeted a photo of her family's adorably spooky Game of Thrones–themed Christmas card yesterday, and it is impressive-looking. Those kids look horrified, like they've just binged the whole show! But someone, quick, tell baby River that there's a giant dragon shadow looming over the whole family. Girl looks way too excited to be there. By the way, Clarkson announced in August that she and husband Brandon Blackstock are expecting a baby boy. Will his name be Winter? Is that the Winter who is coming? Only time will tell.