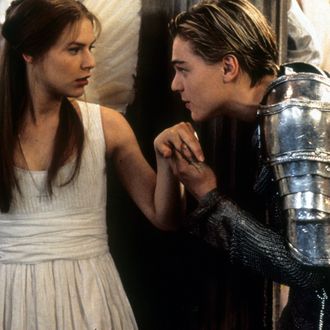 Who will be the new Leo and Claire?
Photo: 20th Century Fox/2013 Getty Images
After milking the "teens who find love in a world divided by warring factions" plot for all its worth with the Hunger Games, Twilight, and Divergent movies (and then some, in the case of The Hunger Games), Lionsgate has decided to make a dystopian Romeo and Juliet movie already. Variety reports that the studio, along with 1821 Media and Stan Lee's POW! Entertainment, is developing a movie based on the graphic novel Romeo and Juliet: The War. The graphic novel follows two groups of superhuman soldiers, the Montagues and Capulets, who turn against each other in the futuristic Empire of Verona, a setting for the play that is still less silly than those chosen by most high-school drama productions. As yet, it's still unclear how Lionsgate will turn one of Shakespeare's shorter works into a three-part trilogy, and then add on one more installment just for the sake of it.