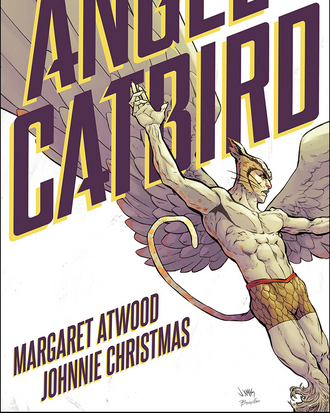 Margaret Atwood's Angel Catbird
Dark Horse Comics has announced that badass poet and novelist Margaret Atwood is writing her first-ever graphic novel. It's called Angel Catbird, about a superhero who is exactly that. Because when you've done literally everything (written novels, poetry collections, and operas, invented inventions, founded the Writers' Trust of Canada, and become honorary president of the Rare Bird Club), you might as well write a superhero comic. Atwood will pen the trio of comics with art from Johnnie Christmas. Atwood describes the comic:
"I have concocted a superhero who is part cat, part bird. Due to some spilled genetic Super-Splicer, our hero got tangled up with both a cat and an owl; hence his fur and feathers, and his identity problems."
At $11 a piece, I think it's safe to say we'll each be buying 200 copies.