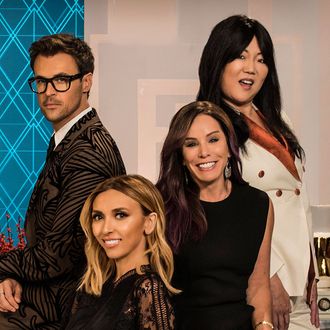 The new fashion police.
Photo: Brandon Hickman/E! Entertainment
E!'s Fashion Police has had a rocky year: Giuliana Rancic made some unsavory comments about Zendaya's dreadlocks, which prompted co-host Kelly Osbourne to call it quits. Comedian Kathy Griffin joined, only to leave after seven episodes, which then forced the show to go on hiatus for months. Now the network is looking to comic Margaret Cho to steady the ship. The all-American comic will join co-hosts Rancic, Melissa Rivers, and Brad Goreski as they decide whether Jennifer Lawrence is just to die for. Cho's first outing will be a major event: the Golden Globes, on January 11, where we'll certainly be judging how well they judge Hollywood's best and skinniest.