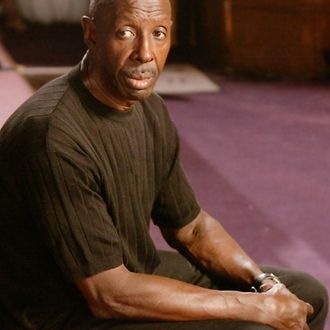 Melvin Williams, a former Baltimore drug kingpin who served in part as the inspiration for The Wire's Avon Barksdale, has died at 73, the Baltimore Sun reports. The Wire's co-creator David Simon reported on Williams during his time at the Sun and also gave Williams a small part on the critically acclaimed series.
Known as "Little Melvin" during his days in the drug trade in the '60s and '70s, Williams served several years in federal prison before launching on a path of redemption that led him to speak out against drug use and gang culture. During his time as a dealer, he ran a trade that grossed nearly $1 million a day and was organized in manner similar to that of Avon Barksdale in the first season of The Wire. In 1987, Simon wrote a five-part series on the man (which the Sun has shared on its website) who Simon has said served as a model for Barksdale and was a reason to "rethink the drug war." "There's a piece of Melvin in The Wire," Simon told the Sun on Thursday. "We used a lot of different people. There's the DNA of a half-dozen people we used."
After leaving prison in 2003, Williams became an advocate for change in his community, running training sessions and mentoring young men, working with a local pastor, and taking part in inspirational talks posted to YouTube. In 2004, he took a small role as the Deacon on The Wire. He also was one of the first people profiled in the BET series American Gangster. Williams died of cancer at the University of Maryland Medical Center.