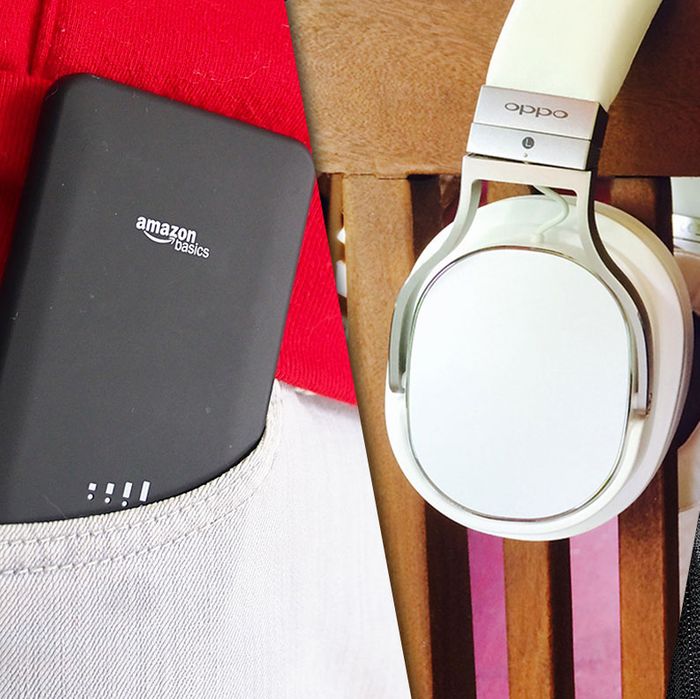 Good tech. See you out there.
Photo: Courtesy of Wirecutters
To lighten your gifting burden this holiday season, Vulture has partnered with those consumer-product savants at the Wirecutter on a pair of tech gift guides. First up, we asked them to tell us about the best mobile-entertainment gear. Next week, they'll tackle the at-home experience.
People are not meant to be tethered. This much is increasingly clear. While there are myriad pleasures to be found in a top-notch home-entertainment experience (and next week, we'll be covering the best ways to achieve them), what modern consumers want is the ability to enjoy their media of choice whenever and wherever they so choose. Fortunately, there's no shortage of ways to do so: the development of smaller chips, improved Bluetooth protocols, and near-ubiquitous Wi-Fi or cellular signals has yielded an array of great mobile-entertainment products. The only obstacle is determining which ones will provide the performance you want.
That's where we at the Wirecutter can help. Our team has outlined the best on-the-go gifts to give to loved ones who like to stay on top of the latest tech but aren't inclined to ignore their wanderlust (or just want good gear for the gym). For each item, you can click on the category to see our full review, a more in-depth look at our testing, and alternative picks.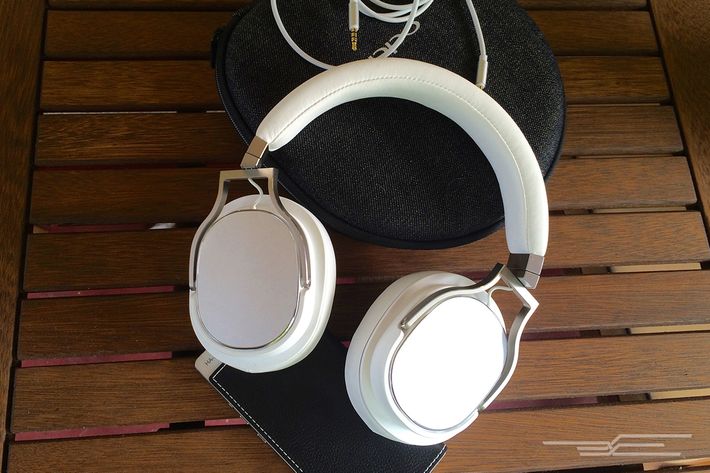 Best Over-Ear Headphones: OPPO PM-3 ($399)
After considering a total of 56 pairs and testing 20 with a panel of audio professionals, we found that the OPPO PM-3 is the best-sounding, most versatile set of closed-back headphones priced at less than $1,000 that we've ever heard. With planar magnetic drivers (common among high-end headphones but rare at this price), the OPPO PM-3 offered a level of detail and clarity that none of the other tested headphones in this price range could match. Every kind of music sounded equally amazing.
For this type of headphones at this price level, the PM-3 sounds the closest to hearing instruments live or in a recording studio. These headphones are highly responsive and natural-sounding, with a sense of depth. No single aspect of the sound overpowers another. Plus, the set is lightweight, comfortable, and stylish. It's available with either Android or iPhone cables (in addition to a longer, straight standard cable), so you can take calls and control your music on the go, too. The PM-3 headphones fold flat into their denim case and take up only about as much room as a hardcover book in your bag. And they're available in a simple, elegantly designed white or black chassis.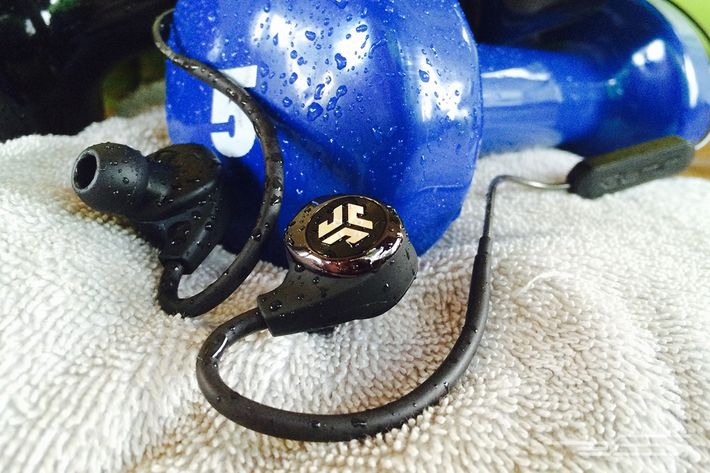 Best Exercise Headphones: JLab Epic Bluetooth ($100)
After considering 145 sport-specific headphones and testing 82, we think the JLab Epic Bluetooth headphones will suit the needs of most people on your gift list. In our tests, the tough, lightweight Epic Bluetooth set was easier to fit in a wider variety of ears than the competition. As Lauren Dragan, who wrote our review, says, "These headphones not only sound great and are durable, but they're easy to get to fit; so your loved ones can pop them on and go right out of the box." Other headphones not only produced lackluster sound quality but also lagged behind in comfort and stability. The Epic Bluetooth is on the lower end of the price range for Bluetooth water-resistant headphones, too.
While many other sport headphone models have a serious learning curve, the JLab pair is intuitive and easy to use without a fuss. They also lasted through our stress tests, which involved running with them, getting them wet, kicking them, tugging them, stomping on them, and then listening to them again. Even better, they outperformed their advertised battery life: JLab claims ten hours on a full charge, but we saw well over 11 hours in our tests. In the end, if you want to give someone headphones that sound great, fit easily and well, stay put, and can endure the sweat and varied movements of a hard-core workout, the JLab Epic Bluetooth is your best choice.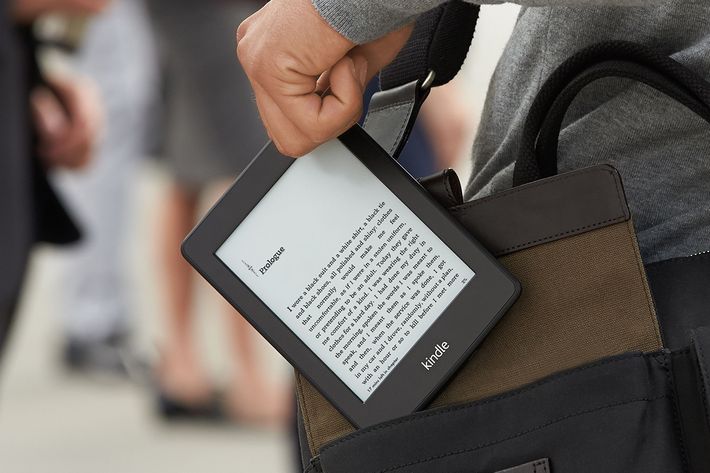 Best E-Book Reader: Kindle Paperwhite 2015 ($120)
Amazon's latest Kindle Paperwhite is the best e-reader — for most people, at least — thanks to Amazon's huge library and dominant e-book ecosystem, plus a clear, front-lit screen that looks much like printed paper and remains easy to read in any lighting situation (including outdoors). The 2015 Kindle Paperwhite doubles the resolution of the previous version: At 300 pixels per inch, it makes text clear and easy to read. It also gains more typefaces and font sizes, support for illustrated children's e-books, and parental controls. Its 4 GB of internal storage is enough to hold almost 2,000 e-books, and its battery life is roughly six to eight weeks on a charge, assuming half an hour or so of reading each day. Amazon sells other Kindle models at higher and lower prices, but the Paperwhite offers the best combination of a great reading experience and a reasonable sticker.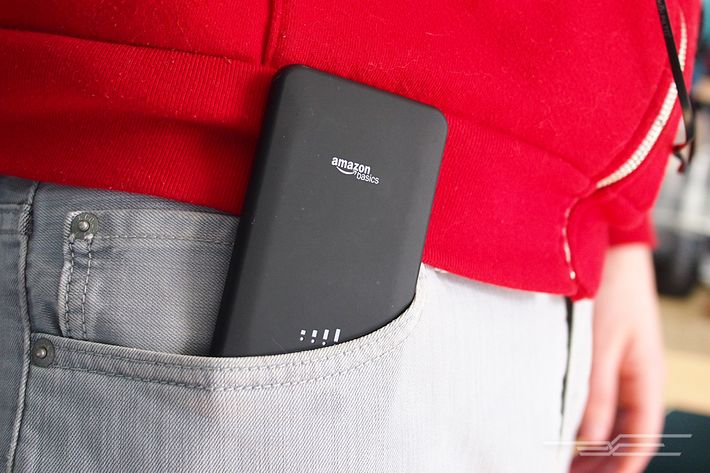 Best Portable Battery Pack: AmazonBasics Portable Power Bank 5,600 mAh ($20)
A pocket-size USB battery pack can give a dying smartphone the boost it needs to survive to the end of a particularly busy day, and we think the AmazonBasics Portable Power Bank 5,600 mAh is the best one to get. The flat and wide shape of the AmazonBasics model makes it easier to carry in tight jeans or slip into the side of a tightly packed bag than other USB battery packs of similar capacity. As for performance, the AmazonBasics pack is as good as it gets in this category. It had one of the fastest charge times in each of our charge-speed tests, and since it's rated for 2.4 A of output, it should be able to charge a tablet such as the iPad Air 2 at full speed. The AmazonBasics model doesn't support pass-through charging, but it's still a top performer, offering the lowest price and the best price-to-capacity ratio among all the USB battery packs we tested.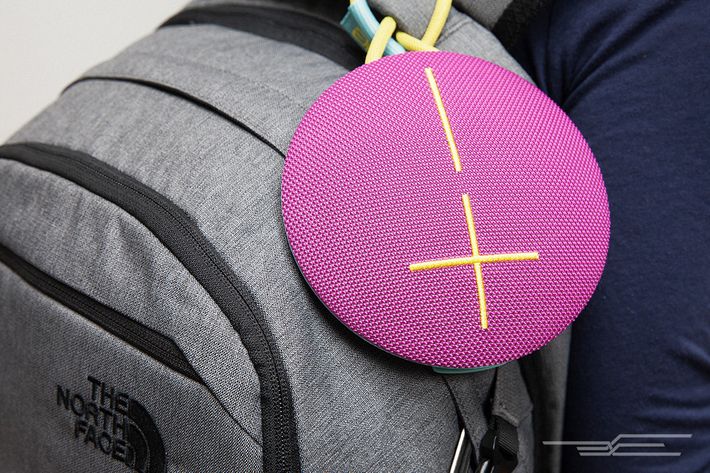 Best Bluetooth Speaker: UE ROLL ($150)
You can find Bluetooth speakers in the same price range that sound a little better, but in our opinion, you can't find one that matches the UE ROLL's combination of sound quality, design, utility, and price. It combines above-average sound with a waterproof, travel-friendly design that practically begs to be slipped into a suitcase or laptop bag. The ROLL plays loudly enough to fill a hotel room or a spot on the beach with sound, and its integrated bungee cord allows it to hang from shower faucets or doorknobs, as well as strap to folding chairs, bicycle luggage racks, or backpacks — or to the included inflatable pool float. While there are many appealing picks in this category, the ROLL is the one we'd want to own first. It isn't the cheapest, it isn't the best-sounding, and it doesn't even have a speakerphone function. It's simply the one that got the most things right. Consider it the Toyota Camry of portable Bluetooth speakers — if the Camry were styled like a Corvette.