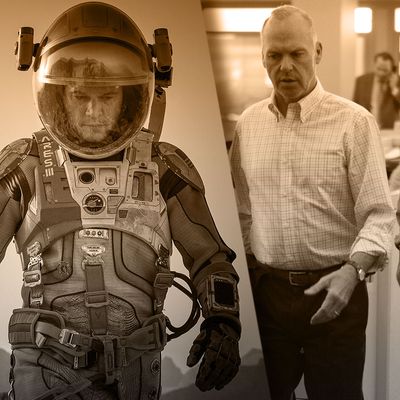 Photo: Twentieth Century Fox, Paramount Pictures
Every week between now and January 14, when the nominations are announced, Vulture will consult its crystal ball to determine the changing fortunes in this year's Oscars race. Check back every Friday for our Oscar Futures column, where we'll let you in on insider gossip, confer with other awards-season pundits, and track industry buzz to figure out who's up, who's down, and who's currently leading the race for a coveted Oscar nomination.
This week also features the fourth episode of "The Awards Show Show," where I discuss all the new awards-season developments with John Horn, host of the KPCC radio show and podcast "The Frame." Listen below, and be sure to subscribe on iTunes. 
Best Picture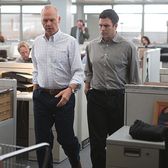 Spotlight
One of the rare pictures to score top nominations with the Golden Globes and the Screen Actors Guild this week (the other is the surging sleeper The Big Short), Spotlight made good on the front-runner status it has held since September. No film since 1995's Braveheart has won Best Picture without a concurrent SAG nod for its ensemble. Is this race locked up?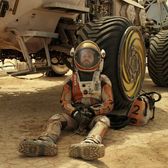 The Martian
After this satisfying sci-fi adventure became one of the year's biggest hits, some Oscar pundits anointed it as the only film that could topple Spotlight and began forecasting a long-overdue win for Ridley Scott in Best Director. The SAG nods this week, then, were a major blow to that narrative, since The Martian was blanked across the board, scoring no nominations for its deep ensemble or star Matt Damon. Could it be that voters simply don't think of it as an awards movie?
Current Predix
The Big Short, Bridge of Spies, Brooklyn, Creed, Inside Out, The Martian, The Revenant, Room, Spotlight, Trumbo
Best Director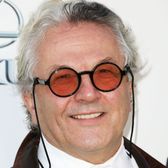 George Miller, Mad Max: Fury Road
As Ridley Scott gets dented, Miller comes to the forefront as the septuagenarian action-movie director with momentum. His masterpice Fury Road picked up key nods from critics' groups and the Australian Academy of Cinema and Television Arts Awards; Miller also broke into the Globes' Best Director race as the film earned an unlikely but wholly welcome nomination for Best Motion Picture — Drama.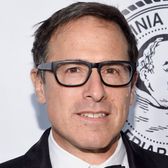 David O. Russell, Joy
Russell's late-breaking dramedy found no favor with the SAGs, though his last film, American Hustle, won the guild's equivalent of Best Picture. And while the Globes were a little kinder to the film (which has received mixed reviews), Russell wasn't among the directors nominated.
Current Predix
Todd Haynes, Carol; Alejandro González Iñárritu, The Revenant; Tom McCarthy, Spotlight; George Miller, Mad Max: Fury Road; Ridley Scott, The Martian
Best Actor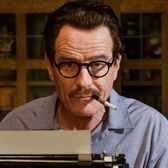 Bryan Cranston, Trumbo
It's still hard for me to type this and believe it, but Trumbo scored the most SAG nominations, including this big nod for Cranston (who edged out Matt Damon, among others). We know from several seasons of Breaking Bad how eager voters are to give trophies to Bryan Cranston, but will the Academy embrace the opportunity, too?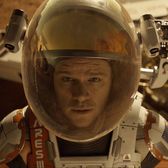 Matt Damon, The Martian
If it's any consolation to Damon, who was snubbed by SAG, he still has a pretty good shot at picking up the Golden Globe for Best Actor in a Comedy, which will keep him in contention this season even as Team Martian tries to figure out what went wrong. But when the Academy rewards an actor whom SAG missed, it's usually someone who starred in a late-breaking awards vehicle, not a fall smash that was widely seen. Suddenly, Damon's Oscar hopes have the same sort of long-shot odds for survival that his Martian character had to overcome.
Current Predix
Bryan Cranston, Trumbo; Johnny Depp, Black Mass; Leonardo DiCaprio, The Revenant; Michael Fassbender, Steve Jobs; Eddie Redmayne, The Danish Girl
Best Actress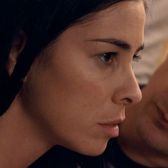 Sarah Silverman, I Smile Back.
Silverman is surely this year's equivalent to Jennifer Aniston, who pounded the pavement for her little indie Cake in the hopes of snagging a spot in last year's awards conversation. So far, it's working, and Silverman's acclaimed performance surged past formidable contenders like Charlotte Rampling and Jennifer Lawrence to score with SAG.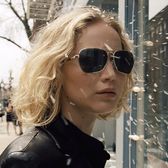 Jennifer Lawrence, Joy.
The Globes made sure to nominate Lawrence — who'll be competing in a comic category against her new BFF Amy Schumer, no less — but the SAG snub has gotta hurt. She's got time on her side to remedy it, but this is a rare instance of Lawrence entering awards season at a disadvantage.
Current Predix
Cate Blanchett, Carol; Brie Larson, Room; Jennifer Lawrence, Joy; Charlotte Rampling, 45 Years; Saoirse Ronan, Brooklyn
Best Supporting Actor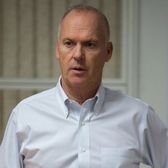 Michael Keaton, Spotlight
What happened with the men of Spotlight, who were all snubbed for a SAG nod? You could argue that the film's ensemble is so deep that there were too many men competing against each other — like Keaton and Mark Ruffalo, for starters — but that didn't seem to hurt The Big Short, which has produced two contenders in Christian Bale and Steve Carell. Perhaps the movie's simply not flashy enough for a category packed with ostentatious, attention-getting performances.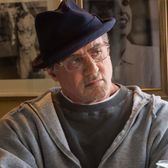 Sylvester Stallone, Creed
SAG voters found Stallone's comeback narrative all too resistable this week, leaving his well-reviewed turn as Rocky Balboa out in the cold. Like The Martian, it's possible that voters enjoyed Creed without needing to reward it, but this snub may also be an indication that Stallone's mixed reputation is hurting his awards chances.
Current Predix
Christian Bale, The Big Short; Idris Elba, Beasts of No Nation; Mark Rylance, Bridge of Spies; Sylvester Stallone, Creed; Jacob Tremblay, Room
Best Supporting Actress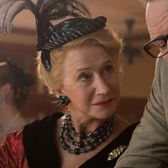 Helen Mirren, Trumbo.
SAG voters adore Mirren and have nominated her 11 times for an award, including two times this year alone. Despite Harvey Weinstein's big push for her spring performance in The Woman in Gold, I don't think she'll ultimately penetrate the Oscars' competitive Best Actress race, though. The more unsettled Best Supporting Actress race is a better bet, where Mirren can run a strong campaign for her role as Hedda Hopper in Trumbo.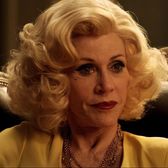 Jane Fonda, Youth.
While Fonda makes an indelible impression during her extended cameo in Youth (and scored a Globes nod for it), the role proved too brief for SAG voters to nominate, as Youth remains frustraingly under the radar.
Current Predix
Jennifer Jason Leigh, The Hateful Eight; Helen Mirren, Trumbo; Rooney Mara, Carol; Alicia Vikander, The Danish Girl; Kate Winslet, Steve Jobs