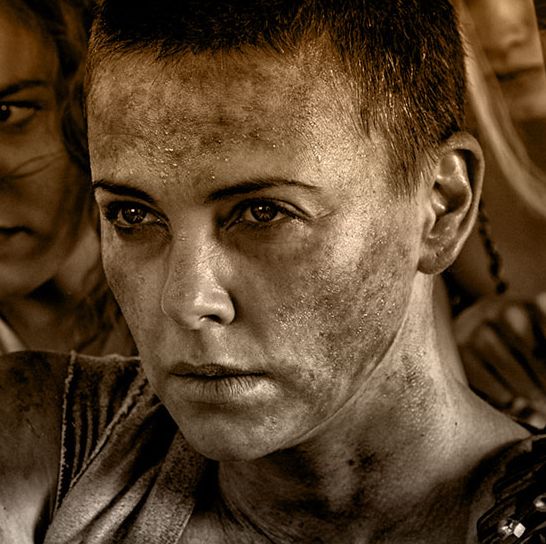 Photo: Warner Brothers, Fox Searchlight
Every week between now and January 14, when the nominations are announced, Vulture will consult its crystal ball to determine the changing fortunes in this year's Oscars race. Check back every Friday for our Oscar Futures column, where we'll let you in on insider gossip, confer with other awards-season pundits, and track industry buzz to figure out who's up, who's down, and who's currently leading the race for a coveted Oscar nomination.
This week also features the third episode of "The Awards Show Show," where I discuss all the new awards-season developments with John Horn, host of the KPCC radio show and podcast "The Frame." Listen below, and be sure to subscribe on iTunes. 
Best Picture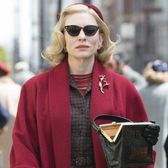 Carol
The New York Film Critics went all-out for this same-sex period romance, handing Carol awards for Best Picture, Best Director, Best Screenplay, and Best Cinematography. The timing couldn't be better, since the film just came out and needs to attract voters who have thus far been distracted by flashier, bigger-budget contenders.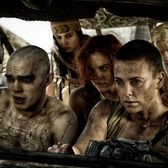 Mad Max: Fury Road
Speaking of bigger-budget … the first-to-opine National Board of Review gave top honors to Mad Max, and while the film remains a Best Picture long shot (especially with Ridley Scott's The Martian working a similar niche), any reason to talk about this highly deserving action classic is a good one.
Current Predix
Bridge of Spies, Brooklyn, Creed, Inside Out, Joy, The Martian, The Revenant, Room, Spotlight, Steve Jobs
Best Director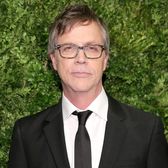 Todd Haynes, Carol
Now that Joy has started screening to mixed-positive reactions from my fellow pundits, I wonder if David O. Russell's assumed Best Director nomination is all that assured. Will that indecision open up a slot for the long-overdue Haynes? Can Russell retain his place? Or will another on-the-bubble Academy favorite like Quentin Tarantino swoop in to strike?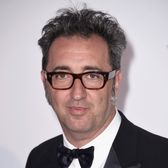 Paolo Sorrentino, Youth
Sorrentino's last film, The Great Beauty, won the Oscar for Best Foreign Language Film, and I had once thought that the English-language, Academy-friendly Youth would move Sorrentino himself to the forefront. But man oh man, Fox Searchlight seems to be slow-playing this one. The film is coming out this week, and I don't hear Oscar voters even mentioning it.
Current Predix
Lenny Abrahamson, Room; Todd Haynes, Carol; Alejandro González Iñárritu, The Revenant; Tom McCarthy, Spotlight; Ridley Scott, The Martian
Best Actor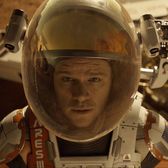 Matt Damon, The Martian
Damon picked up NBR's Best Actor laurel, and I'm beginning to sense that this category might come down to Damon and Leonardo DiCaprio, fronting two tonally different survival stories. (If that happens, can we bring in their tart-tongued The Departed co-stars Alec Baldwin and Mark Wahlberg to handicap the season?)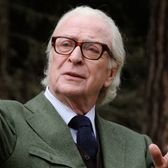 Michael Caine, Youth
Caine's playing a character that Oscar voters can relate to — an acclaimed artist looking back on his life and missteps — but Mr. Holmes star Ian McKellen is also working that reflective-old-man niche right now, and so far, he's been putting in a lot more awards-season appearances than Caine has.
Current Predix
Matt Damon, The Martian; Johnny Depp, Black Mass; Leonardo DiCaprio, The Revenant; Michael Fassbender, Steve Jobs; Eddie Redmayne, The Danish Girl
Best Actress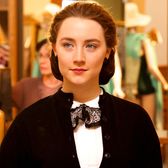 Saoirse Ronan, Brooklyn.
Even though the New York Film Critics flipped for Carol, their top prize in this category went not to Cate Blanchett or Rooney Mara but to Ronan's fine work in the sweet Brooklyn. This is an ingenue-heavy year (as we discuss in today's podcast), so every notice that Ronan gets over Jennifer Lawrence, Brie Larson, or Mara will help raise her profile.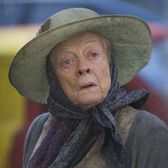 Maggie Smith, The Lady in the Van.
This Downton dowager is usually an awards magnet, but her juicy role as a homeless woman in this week's well-reviewed Lady in the Van is flying utterly under the radar. Is there just no room for her, with other veterans like Charlotte Rampling, Lily Tomlin, and Blythe Danner all contending for a Best Actress slot?
Current Predix
Cate Blanchett, Carol; Brie Larson, Room; Jennifer Lawrence, Joy; Charlotte Rampling, 45 Years; Saoirse Ronan, Brooklyn
Best Supporting Actor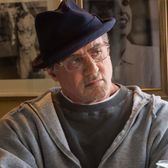 Sylvester Stallone, Creed
Thanks to NBR, Stallone took home the first of what I suspect will be many Supporting Actor honors this season. But the NYFCC muddied the waters by awarding their Best Actor trophy to …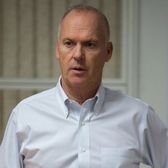 Michael Keaton, Spotlight
…Keaton, who plans to submit himself in Stallone's Oscar category as a Best Supporting Actor. This is a year where category fraud is running rampant, but the Spotlight team's decision to submit every member of its ensemble as a supporting performer struck me as a rare show of good faith. If critics' groups keep awarding Keaton as a lead, though, should he bump himself up and leave more room in this category for Spotlight co-star Mark Ruffalo?
Current Predix
Benicio Del Toro, Sicario; Michael Keaton, Spotlight; Mark Ruffalo, Spotlight; Sylvester Stallone, Creed; Jacob Tremblay, Room
Best Supporting Actress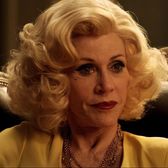 Jane Fonda, Youth.
Her movie may be taking it slow, but Fonda comes on strong regardless (as long as voters see the film and finish it, since she doesn't appear until Youth's final section). Our critic Bilge Ebiri says Fonda delivers a "boisterously broad, go-big-or-go-home performance," and you know that two-time winner Fonda (who hasn't been Oscar-nominated in nearly 30 years) is going to nail all every Q&A this season.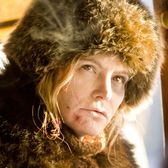 Jennifer Jason Leigh, The Hateful Eight.
In a film full of scenery-chewing character actors, no one in the just-started-screening Hateful Eight is more ravenous than Jennifer Jason Leigh, who gives us what is likely to be one of awards season's most-discussed parts. JJL also has a lead voice role in the animated contender Anomalisa, and we are so here for her renaissance, especially if it can give this underappreciated actress her first Oscar nod.
Current Predix
Jane Fonda, Youth; Jennifer Jason Leigh, The Hateful Eight; Rooney Mara, Carol; Alicia Vikander, The Danish Girl; Kate Winslet, Steve Jobs