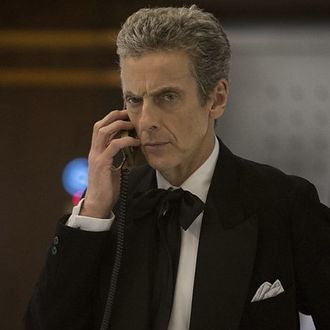 Peter Capaldi, who was an Oscar-winning filmmaker before donning the iconic title of the Doctor, might be entering his final year on Doctor Who. Speaking with the Telegraph (via NME), Capaldi said:
This could be my final year — it's terrifying. I love Doctor Who but it can be quite an insular world and I do want to do other things. There will come a time when this is over … But I knew that when I started. I was thinking about my regeneration scene from the outset. That's my terrible melancholic nature. When you accept the job you know there'll come a day, inevitably, when you'll be saying goodbye.
There are a lot of changes going on in the Doctor Who world (with Clara departing, for instance), so Capaldi's ostensible exit isn't so far-fetched. But he's been so good as the Doctor, we'd be lying if we said it wouldn't leave us a little sad.