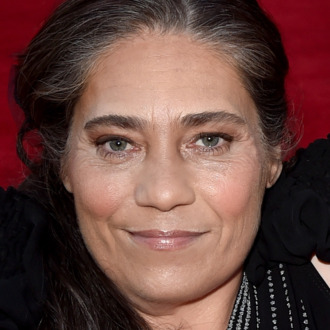 Rose Siggins.
Photo: Kevin Winter/2014 Getty Images
Rose Siggins, the actress and disabilities advocate known for her role on American Horror Story: Freak Show, died Saturday in Denver. TMZ reported the 43-year-old went into the hospital for a kidney-stone surgery there, but developed an infection that proved fatal. AHS also announced the news via Facebook, and one of Siggins's agents confirmed her death to the AP on Sunday. An official cause has yet to be released.
In the last year Siggins had become most recognizable for her work on AHS's fourth season as Legless Suzi, a sideshow performer who shared the same medical background and penchant for skateboards as the actress. The Colorado native was born with the rare genetic disorder sacral agenesis, which stunts fetal development of the lower spine. For Siggins, this meant severely deformed legs, and led to a double amputation at an early age. Still, she pursued a normal childhood and adult life: Aside from professional acting, Siggins worked in the automotive industry, married, and had two children of her own, a remarkable feat because "no one with Sacral Agenesis had carried a baby to nearly full term nor gave birth to a normal child," she wrote on her website.

Siggins also appeared on TV as herself in Ripley's Believe It or Not!, Born Different, and Extraordinary People, in light of her condition. The actress is survived by her son, daughter, husband, and AHS cohort. (Her death comes in the same year as her colleague's, Ben Woolf.) A GoFundMe page has been set up in support of her children, here.