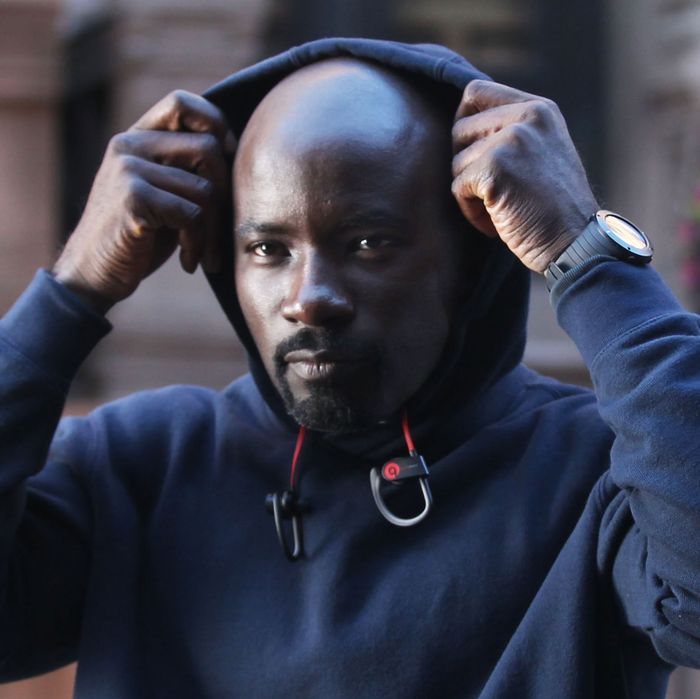 Photo: Steve Sands/Getty Images
While you no doubt already know Luke Cage because you binge-watched Jessica Jones last weekend, here's a refresher: Luke Cage the series is one of the live-action shows that Marvel and Netflix are making together, and Luke Cage the man is a superhero with super strength, rock-hard skin, and amazing pectorals (we added that last part). Ahead of its 2016 premiere, the show's cast was on set in New York City Wednesday, so we got our first glimpse of what the show would look like. Mike Colter will continue on as the title character, Rosario Dawson will return as Claire Temple/Night Nurse, Alfre Woodard will play Mariah Dillard, Simone Missick will play Misty Knight, and Frank Whaley will play Detective Scarfe. Here's a first look at the photos:
Even Alfre Woodard can't keep her eyes off Luke.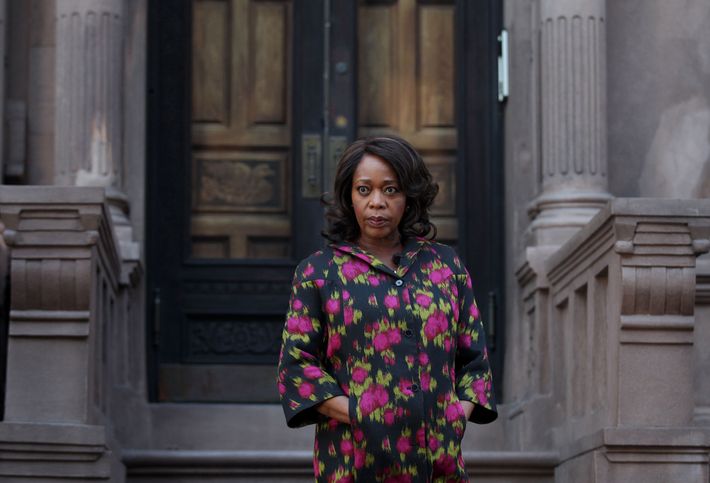 QTs: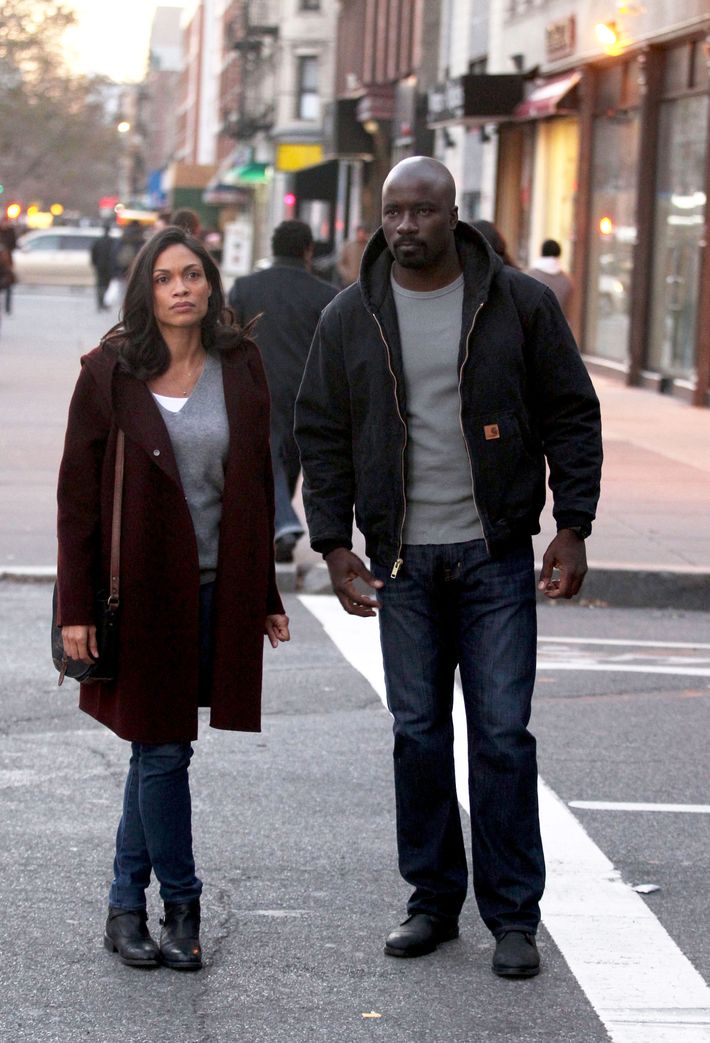 Simone Missick!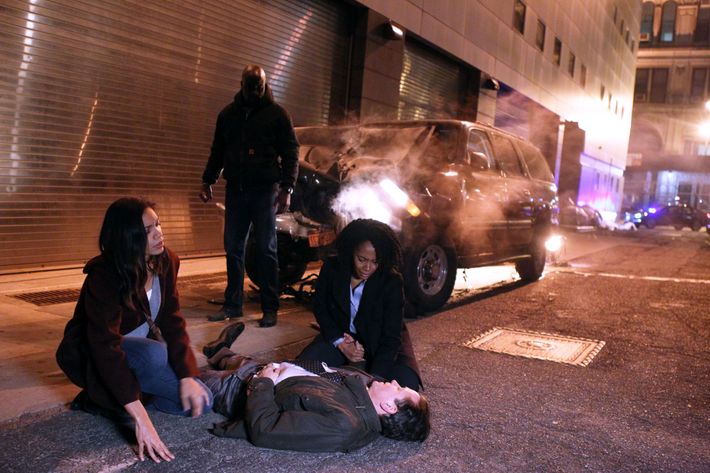 Night Nurse coming to help out Detective Scarfe.