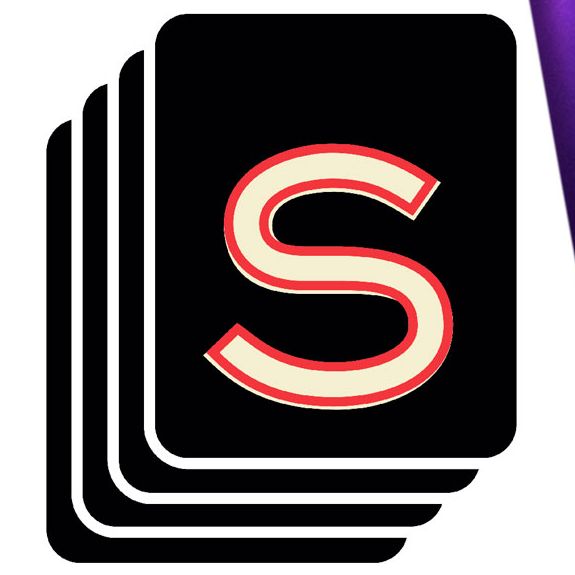 Photo: Serial, Getty Images
"Serial" returned this morning, and as rumored, the focus is on Sergeant Bowe Bergdahl's controversial account of abandoning his platoon and being held captive by the Taliban in Afghanistan from 2009 to 2014 before being released to the U.S. in a prisoner exchange. The mood of the story is much different from that of season one, and Nick Thorburn — the L.A.-based rocker responsible for the ominous yet catchy jingles heard throughout last year's episodes — was once again invited to compose the score. In an interview with Vulture, the front man for the bands Islands and the Unicorns (among other projects) discussed the music of "Serial" season two, preparing himself for a potential backlash, and what's next for Islands. New episodes of "Serial" will arrive every Thursday, streaming exclusively on Pandora.
How different is the music for this season?
The first season was a kind of a true-crime thing. I heard the first episode and made a library of music [for the producers to use] based on what I got from the first episode. Where I first went to was the Angelo Badalamenti Twin Peaks kind of thing: the twangy, echoey guitar and icy synths. This time around, I'm still sort of creating a library of sounds for them instead of more traditional scoring. I'm giving them a lot of cues and moods and tonal things. The music is different, but it's sort of me just trying to go against the instinct of writing songs. My instinct is to have all these changes and these melodies, and I'm trying to reel that in and create a mood without necessarily a beginning, a middle, and an end.
How do you go about composing without having too many details regarding where the story is going? Do you get involved during the reporting process to help you compose? Were you involved at all?
No, I'm not a part of that process. I get secondhand information and a little bit of prompt. I get prompted with certain suggestions of pieces of information, and from there I just use my instinct and what taste I have. That's how it was last time as well.
Last season you latched on to the true-crime theme. Are there themes you connected with this time?
Not so much. I know the vague outline of the story, but I don't where it's going to go, obviously. I kind of just feel it out, like everybody else, but with music. I try to keep it neutral. It's not genre-specific. I created stuff that was a little lighter, and some stuff that's a little darker-sounding, as far as mood, and from there, it's at the producer's discretion to make it fit.
Last time you wrote the music in about a week. Did you write it really quickly this time as well, or did you have more time to craft the music?
I had more time. It took a lot more time, actually. I had to create more music, too. That was the other thing. I only made 15 pieces for last year's, and for this one I made 25, and they're much longer. All told, I created an hour of music for this season, and it took a long time, and I really wanted it to be right. Last year I wasn't slacking through it, but there weren't all these expectations. There's a lot more at stake, I guess. I'm trying not to be susceptible to that, but that's just the way it is. Expectations, and people are paying attention to this, so I'm trying to make it as good as possible. The backlash is real.
Did you get any backlash from the first season?
Not at all. I was pleased there was no backlash, but that's what the sophomore album is all about. This is my sophomore album.
So you've already composed everything, or will they come back and ask for more as the story progresses? What does it sound like?
They might, but I've already created the library for them to use. For the first one I used a lot of guitar stuff. This one I used a lot more synths. It's a little more ambient-sounding. It's not electronic, but it's atmospheric. You identify the atmosphere.
Were you listening to any composers or bands when you wrote the music for this season? I know you mentioned John Carpenter being an inspiration for season one.
I thought the guy [Daniel Pemberton] who did the music for Steve Jobs was really good. There was no direct influence, necessarily, but that was one that did the job of, you notice it, you appreciate it, you enjoy it, but it really is serving the narrative.
Are you the only one working on the music this season, or is there an additional composer? I know last year there was some help from Mark Phillips.
No, it's just me on paper doing the composing.
Will you release this one as a record?
I think so, at least digitally. Unless people jump all over it saying how much they hate it, then I probably won't. If there seems like there's interest in it being isolated, then I will. The music is there to serve the story and the show. I'm complementing, hopefully, if I do my job right, the story and the reporting, and I don't want to get in the way of that. So if people don't even notice that it's there, that's fine. If people find that it complements it nicely, then that's wonderful. I want people to like it, but that's not up to me.
When you got the call for season two, what was your response?
It was, "Hell, yeah!" I was very pleased to do it, and to try to do something better than what I had done before. It was a tall task, but I think I did it.
Did you work with Sarah Koenig at all? Do you think Adnan Syed did it?
No, I have never met her, nor have I ever worked with her. I deal with Julie Snyder, the producer of the show. She's my liaison. And no comment. I have no idea. I really don't. Probably?
You have a lot of other projects. What's next? Has Islands been put on hold because of "Serial"?
No, I think there can be a symbiotic relationship between the two, especially for Islands. We have records that are made and are coming soon. There will be official announcements about that. Next year will be a big year, hopefully. We have three things coming down the pipe with Islands, and this kind of sets it up a little bit. There are two albums, and it's the [tenth] anniversary of Return to the Sea, so we're doing to do a big reissue in the fall.