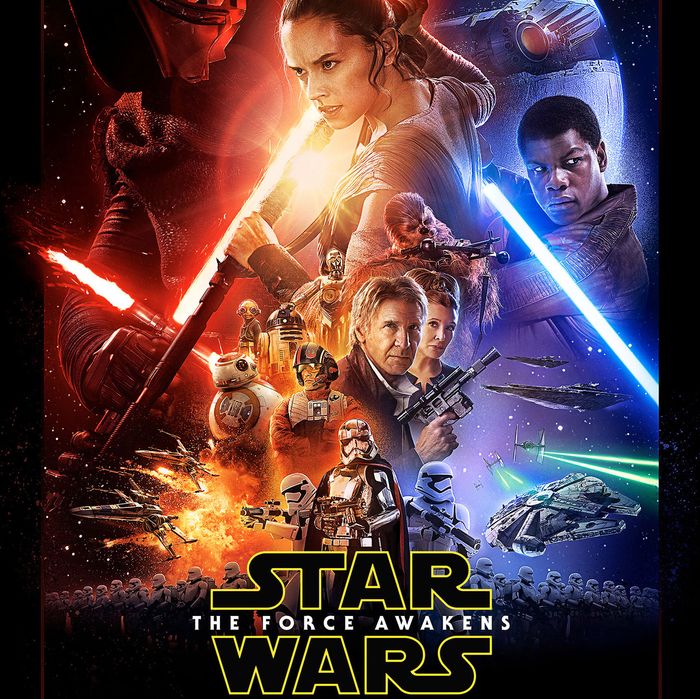 One of the most enduring images from the Star Wars family of films occurs before the movies have even begun: the expository opening crawl, which sets the scene for each episode so the plots can hit the ground running. Since long lines and elusive tickets will delay the Force Awakens experience for many fans, we figured that seeing the film's crawl text might help readers understand the assorted online plot discussions taking place. Here it is, as furiously transcribed by Vulture-adjacent opening-night moviegoers for your edification.
Luke Skywalker has vanished.
In his absence, the sinister
FIRST ORDER has risen
from the ashes of the Empire
and will not rest until Skywalker, the last Jedi,
has been destroyed.

With the support of the REPUBLIC,
General Leia Organa leads a brave RESISTANCE.
She is desperate to find her
brother Luke and gain his
help in restoring peace and
justice to the galaxy.

Leia has sent her most daring
pilot on a secret mission
to Jakku, where an old ally
has discovered a clue to
Luke's whereabouts … .