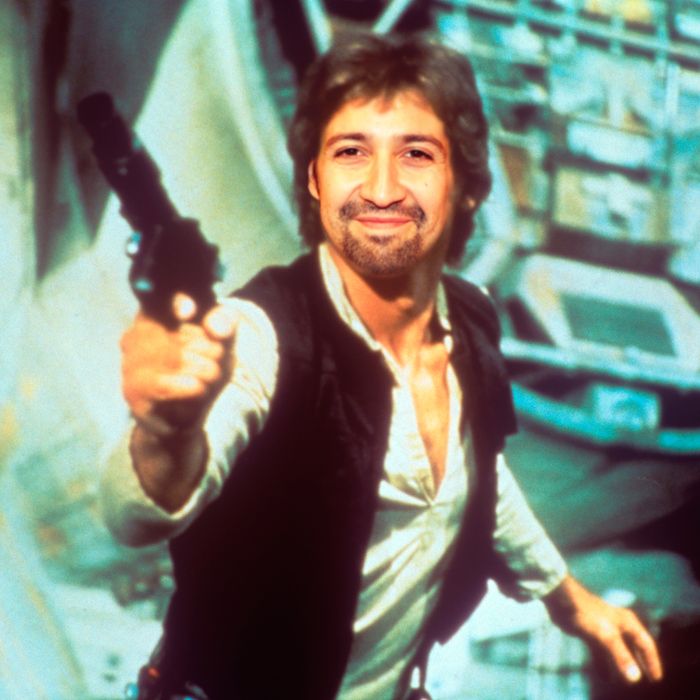 Photo-Illustration: Photos: Lucasfilm, PatrickMcMullan.com
On Monday night's Tonight Show, J.J. Abrams revealed the total accident that led to him picking up Lin-Manuel Miranda to write the new Star Wars cantina song.
This morning, the internet found out and went, well, HAM.
The prospect of a mash-up of Miranda's Broadway juggernaut and another pop-culture powerhouse, Star Wars, was almost too much for fans to handle. The hashtag #force4ham (a play on ham4ham) sprung up on Twitter within minutes of the first news stories.
Some noted the similarities between the two stories.
Others were more like straight mash-ups.
Hamilton musical director Alex Lacamoire got in on it with some mashups of his own.
Cast member Anthony Ramos didn't quite acknowledge it, but his tweet is curiously timed.
Lin himself took it graciously and in stride, as always.