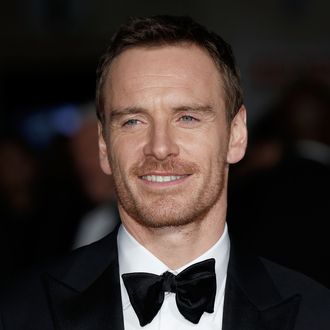 Did you expect someone with that jaw to be a gamer?
Photo: John Phillips/2015 Getty Images
Listen, movie stars are busy people. We can't expect them to have time for all of our vices, like browsing Twitter endlessly, watching Netflix until our eyes twitch, and, God forbid, eating food. So as much as we want to make fun of Michael Fassbender for not having played any of the hit video game franchise Assassin's Creed before he was asked to sign on to the movie, we get it. If we had a body like that — and an *ahem* like that — there's only one joystick we'd be playing with … Anyway, what were we talking about? Right, Michael Fassbender doesn't know much about video games. According to EW, "he couldn't have been less of a gamer and didn't have the most concrete idea of what he was getting into."
Still, Fassbender's dedicated to making his latest film, the second collaboration with Macbeth director Justin Kurzel, as true to the series as possible. This means, being the dutiful beautiful person that he is, descending to the level of us mortals and actually touching a controller. "I've played [the game] since [being offered the job] mainly to get an idea of the physicality of the character," Fassbender told EW. The actor's also been brushing up on his stunt work, and can now complete this list of adorable feats: "I've learned how to roly poly, tumble turn … Stuff you can do in everyday life. Like cartwheels. No — just basic fight choreography stuff. I did some horse stuff today. So stuff like that." New tagline: Assassin's Creed, Fassbender does horse stuff.
In other news, here's a new look at Fassbender and his co-star Ariane Labed rocking their new, hooded looks in the film:
And this was our first, darker, look at Fassbender: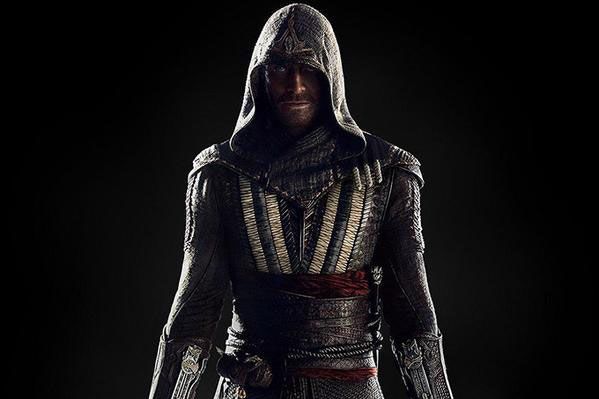 Apropos of nothing, here's a photo of Jake Gyllenhaal in Prince of Persia, our last high-profile attempt at a video-game movie: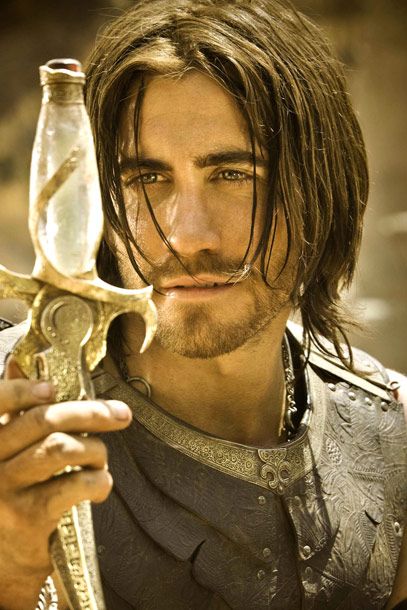 Peace and godspeed.