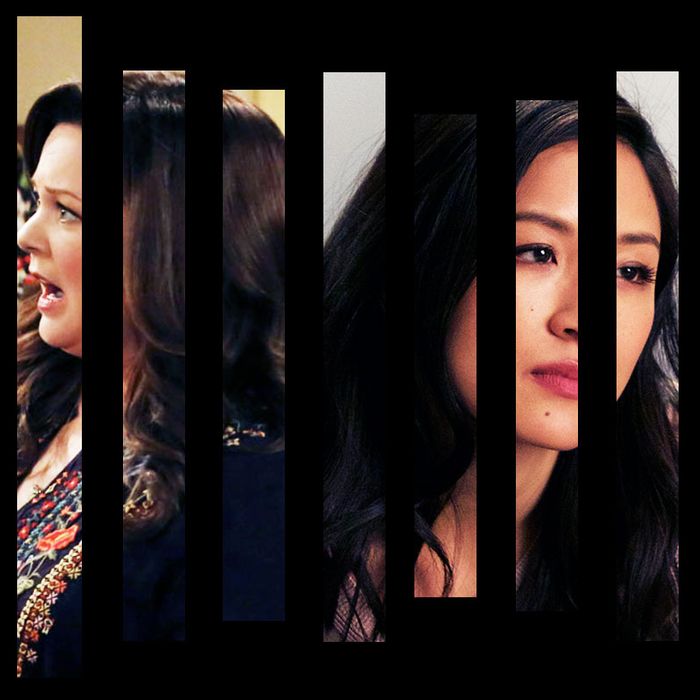 Photo-Illustration: CBS, ABC, AMC
The big picture for ratings in 2015 can be summed up neatly in one word: down. Whether it's networks or individual shows, the trend this year has been toward decline. Not everything is losing audience, of course, but the ever-exploding number of program choices and platforms has caused Nielsen erosion nearly across the board. Even new shows that explode onto the scene, as Empire did so spectacularly last spring, quickly lose steam as viewers either move on to something else or decide to watch in a different way, one not immediately captured in the ratings (like a Netflix binge). But not everything about Nielsen numbers is doom and gloom: Ratings can still be fun! With the help of some of our friends at various network research departments, Vulture dove deep into 2015's Nielsen data, focusing on less frequently reported metrics and the quirkier side of the numbers. Read on to discover how race and gender shape viewing habits, what movies we watched on TV, and why cat and dog owners have very different opinions of Ryan Murphy.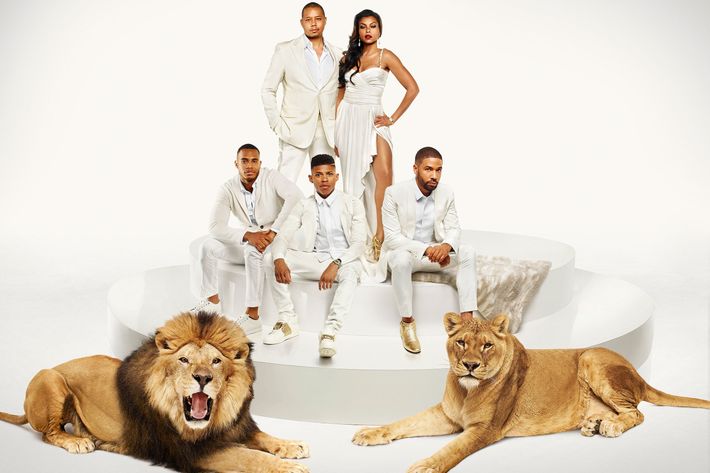 Boo Boo Kitty: Cat owners aren't that into Empire.
Believe it or not, Nielsen actually issues a report on how shows do based on whether someone owns a dog or cat. And in a major upset, it turns out people with cats in their homes are much less likely to watch Empire than people with dogs (or the population in general). While Fox's musical megahit is the No. 2 show on TV with adults under 50, and the No. 5 show with dog owners under 50, the show only comes in at No. 18 in HWKs (Homes With Kitties). It turns out cat owners would rather watch Supergirl, The Goldbergs, or Scorpions than Empire. Dog owners also have their quirks: American Horror Story is No. 9 with all viewers under 50, and No. 6 among cat owners. Fido lovers, however, don't even rank Ryan Murphy's scream thing in their top ten.

Being rich: It's as easy as ABC (and AMC).
Advertisers understandably pay a premium to reach affluent viewers, the theory being that those with more money will buy more … stuff. This year, among younger viewers (ages 18–49) in homes with average incomes above $200,000 per year, series from two networks — AMC and ABC — dominate, claiming seven of the ten top spots. The Walking Dead is tops, of course, but ABC's Modern Family is No. 2, and ranks as the most popular upscale show on broadcast TV. (It beats No. 3 The Big Bang Theory by nearly two ratings points.) AMC also snags the No. 4 slot with TWD spinoff Fear the Walking Dead, and lands a newcomer on the list at No. 7 with Better Call Saul. Meanwhile, Shonda Rhimes's Thursday twosome of Grey's Anatomy and Scandal also makes the top ten, and the network's Monday staple The Bachelor comes in at No. 6 and ranks as the top-rated reality show with the one percent. By the way, if you look a bit farther down the list, to the top 20 shows with rich folks, you'll find even more ABC shows (How to Get Away With Murder, Black-ish, The Goldbergs, The Bachelorette, and Quantico) and one other dearly departed AMC series (Mad Men).
I Scream, you Scream for VOD.
Given how massive its overall ratings are, it's not particularly shocking that Empire is also a monster hit when it comes to video on demand. On average this year, just under 1.5 million people caught the show via VOD every episode — the only broadcast show to regularly pull over 1 million viewers through VOD. But even more impressive is how well some other low-rated Fox shows do on the platform. Scream Queens struggles to get 4 million viewers to watch on live TV or DVR, but it's actually the No. 2 show in all of broadcast TV when looking at VOD audience. The first six episodes of Ryan Murphy's horror comedy are pulling in an average of 825,000 VOD viewers, making up a (relatively) massive 18 percent of its total audience. The rest of the broadcast winners in VOD: Wayward Pines, Quantico, and The Big Bang Theory. Meanwhile, another Murphy creation — FX's American Horror Story — is the most-VOD'd show on basic cable.
Among African-Americans, there's Empire … and everything else.
We wrote last spring about Empire's hegemony over all other TV shows when it comes to black viewers, and while its numbers have slipped this fall, its dominance here is breathtaking. The show's audience this season among African-American adults under 50, for example, is 6.1 million viewers — or nearly as many black viewers in that demo as the next three shows (Scandal, How to Get Away With Murder, and Love & Hip Hop: Atlanta) combined. That 6.1 million figure is also bigger than the total adults under 50 audience (including people of all races) of all but five shows on TV this year. And it's a whopping 12 times bigger than the most-watched scripted series on CBS among young African-American adults, Criminal Minds. That show averages 559,000 black viewers ages 18–49 airing Wednesdays at 9 — directly opposite Empire.  Interestingly, despite dominating numerous demos, AMC doesn't even crack the top ten with black viewers under 50.
Kids love Empire, too.
Not surprisingly, shows from Disney Channel (Bunk'd, K.C. Undercover) and Nick (Henry Danger, Bella and the Bulldogs) rank as the most popular weekly series with kids 2 to 11. It's a bit more revealing, however, that Empire comes in at No. 11 with tots, while AMC's decidedly adult horror show The Walking Dead is in the top 20, too. It's not our job to judge America's parents, so we'll just leave this information right there.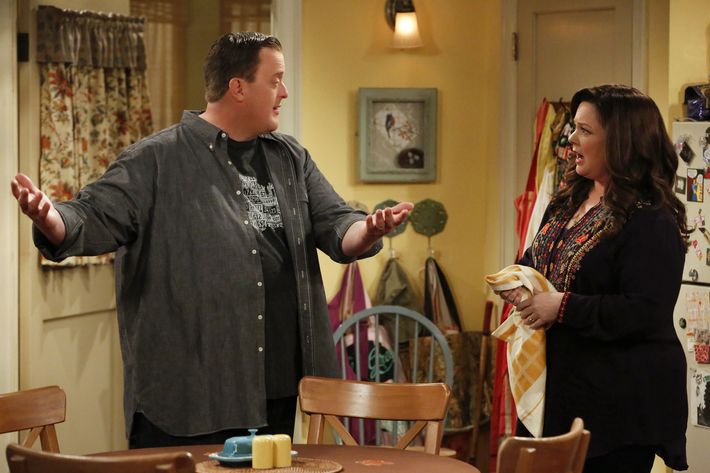 White viewers are more into Mike & Molly than Cookie and Lucious.
No shocker: TV's No. 1 show overall among adults under 50, The Walking Dead, also happens to be tops among white viewers, with nearly 10 million of its 13 million viewers in the demo identifying as Caucasian. Spinoff Fear the Walking Dead also wowed white folks, coming in as the No. 3 show in the younger demo, just behind No. 2, The Big Bang Theory. The rest of the top ten among whites, in order: Modern Family, Game of Thrones, Blindspot, The Voice, Grey's Anatomy, Supergirl, and American Horror Story. While Empire is the No. 2 show in all of TV among viewers under 50, it's no thanks to young white viewers: Among Caucasians, it doesn't even crack the top 40 shows of the year, finishing below NBC's now-dead Parenthood and so-so rated CBS comedies such as Mike & Molly and 2 Broke Girls.

Asian-Americans have rallied behind Fresh Off the Boat.
Before Boat sailed last spring, it had been 20 years since a major network built a sitcom around an Asian-American family. It's paid off for ABC: Not only is Boat a hit overall, it also stands as the No. 1 show on broadcast TV among Asian-American adults 18–49. (AMC's two scripted Walking Dead shows are Nos. 1 and 2 in both broadcast and cable.) Also cracking the top ten with Asian-Americans: Game of Thrones, Blindspot, Big Bang Theory, Supergirl, Modern Family, Quantico, and Empire.
Old movies are surprisingly popular.
While broadcast networks don't air a lot of movies anymore, the few they do still pack a punch. ABC's annual Easter telecast of 1956's The Ten Commandments currently stands as this year's No. 1 theatrical film broadcast of the year among adult viewers under 50. It wasn't the only oldie to do well: NBC's 20th-anniversary showing of Jurassic Park and a Disney Channel rerun of Finding Nemo also land among the most-watched feature films in the demo this year. As for more current films, FX's decision to invest in movies is paying off: A February airing of Avengers was the top-rated recent theatrical of the year, while Twilight: Breaking Dawn — Part 2 and Taken 2 also landed in the top ten. HBO's top movie of the year, original or otherwise, was Marvel's X-Men: Days of Future Past. Not every big movie this year was an action blockbuster, though: ABC Family generated top-ten-level ratings with a showing of the original Pitch Perfect.
Whitney Houston was the Lifetime queen.
Lifetime movies are a genre unto themselves, and this year the format scored at least one big success: January's Whitney Houston biopic Whitney was 2015's No. 1 adult-targeted original with viewers under 50, easily beating the first installment of History's tea-party love letter Sons of Liberty. And even though it was aimed at tweens, enough parents and older siblings watched July's Descendants to make it the No. 1 movie overall among adults under 50 (and viewers of all ages).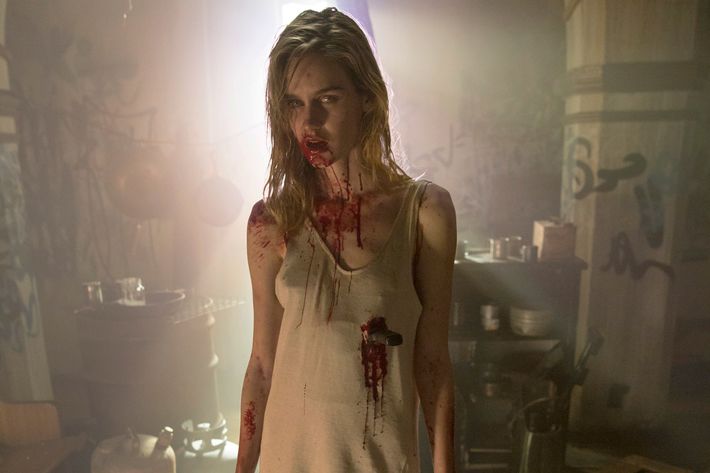 Hispanic audiences love zombies, too.
AMC's undead juggernaut is TV's most-watched show in any language among Hispanic audiences under 50, albeit just barely. It's averaging around 1.9 million Hispanic viewers under 50 this year, putting it just ahead of Univision's top-rated telenovela Mi Corazón Es Tuyo, whose Tuesday edition is No. 2. Spanish-language programming on Univision and Telemundo dominate the annual ratings, but if you look at only English-language shows, Empire is TV's No. 2 show in the Hispanic demo, ahead of Fear the Walking Dead, American Horror Story, and The Big Bang Theory.

Broadcast networks are losing the war for millennials.
For years, the Big Four networks dismissed their cable rivals by noting how the vast majority of big hits were on broadcast. While that's still true among the population as a whole, it's no longer the case with millennials. Among adult viewers under 35, eight of 2015's top 20 shows — nearly half! — call cable home. The Walking Dead is tops, of course, followed by summer spinoff Fear the Walking Dead. HBO's Game of Thrones, despite airing on a subscription network and thus being in far fewer homes, comes in at No. 5 overall among millennials, with FX's American Horror Story franchise right behind at No. 6. Other cable shows in the top 20 with viewers under 35: Better Call Saul, Talking Dead, Teen Mom, and Teen Mom 2. (Expand the list to 30 shows, and both Love & Hip Hop Atlanta and Hollywood make the cut, as does South Park.) 
… But a large number of under-35s believe in #ABCAndChill.
While the broadcast nets as a whole are losing their stranglehold on millennials, that statement doesn't really apply to ABC. A full third of 2015's 25 biggest shows among adults under 35 air on the Alphabet network, including Modern Family and all three Shonda Rhimes dramas (led by How to Get Away With Murder). ABC also has TV's top reality show with the young (The Bachelor, which beats both Teen Mom and The Voice), while The Bachelorette, Quantico, and Once Upon a Time also score big in the demo. Fox, meanwhile, has some cause for hope, too: In addition to having the No. 1 broadcast show with millennials (Empire), three shows launched in the past two seasons — Scream Queens, The Last Man on Earth, and Gotham — are currently among the top 25 with adults 18–34.
CBS has more broad-based hits than any network.
Folks at the Eye network don't like it when people joke about it being the "old people" network, but here's the thing: A lot of older folks love CBS, and a lot of younger folks don't know it exists. Among millennials, The Big Bang Theory is the only CBS show among this year's 25 top-rated series. But if you measure by total viewers — audiences of any age — CBS is home to 14 of the 25 most-watched shows, including half the top ten. (Big Bang is No. 1 overall, followed by NCIS). And look just at senior citizens, and the stranglehold is simply stunning: The Eye boasts 90 percent of the top ten and 75 percent of the top 25 shows among those under 65. CBS also boasts six of the 25 biggest shows among adults under 50, so it's not as if it's devoid of shows with young-ish appeal. But if it seems as if all you grandparents watch is CBS, well, that's because they do.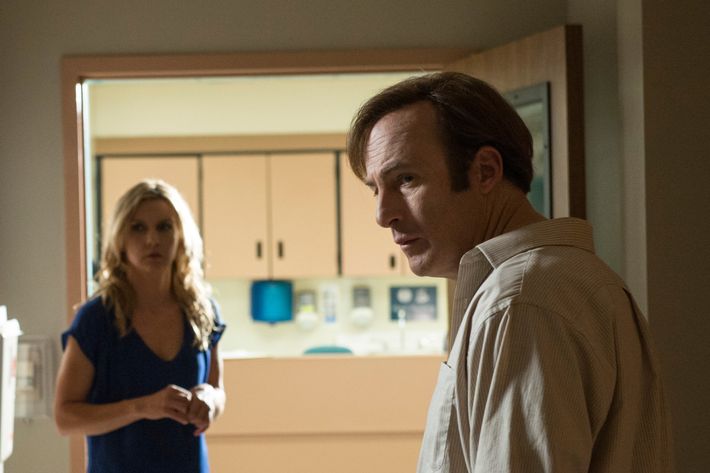 Shonda vs. superheroes: The dramatic differences between men and women.
When it comes to scripted dramas, men and women under 50 have a lot of the same tastes: The Walking Dead is tops with both genders; Empire is in the top five; and there's common top ten love for Fear the Walking Dead, American Horror Story, Game of Thrones, and Blindspot. But there are some Mars-Venus distinctions, too. Led by Scandal, all three of ABC's TGIT shows are top-ten-worthy with younger women but don't even rank in the top 25 with guys. (A&E's Vikings actually does better with bros than all of ABC's Thursday shows.) Conversely, dominant dude dramas such as top-ten-ranked Better Call Saul, Marvel's Agents of S.H.I.E.L.D., and Gotham are way down on the female watch list: All three are relative blips, ranking below canceled series such as Stalker and Revenge.
Here's what really old people watch.
Nielsen offers a handy way to measure just how much a show appeals to young or old people via a metric called median age: The bigger the number, the older the overall viewership. In general, cable shows skew younger than broadcast, but the rural-focused RFD network is a big exception. It boasts nearly two dozen regular series whose average viewer has a median age of 75 or older, and it aired one special earlier this year whose median viewer's age was 85. (It was about horse training, if you're curious.) Another cable network super popular with the Mr. Burns crowd: Fox News Channel. Weekend staple Justice With Judge Jeanine, in which the host finds new and (not very) creative ways of calling President Obama the antichrist, has an audience whose median age is 70. That makes Monday through Friday prime-time anchor Sean Hannity a relative youth magnet: His screamfest has a median age of just 67.
Some housekeeping notes: This story is based on Nielsen data supplied to Vulture by multiple broadcast and cable networks. Except where otherwise noted, figures cited or referenced include both live viewing and viewing that takes place within seven days after a program airs. In most cases, numbers are for first-run broadcasts of shows (i.e., no reruns) and include telecasts through early November. Rankings generally only include shows that aired at least four episodes in 2015 by November 1 (sorry, Supergirl).