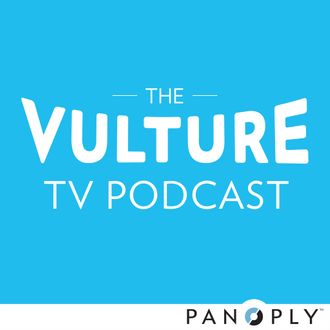 On this week's episode of "The Vulture TV Podcast," we discuss the season-two finale of one of our favorite shows of 2015, The Leftovers. Will the series get a third season? Does it need one? And is there such a thing more beautiful than Justin Theroux cry-singing "Homeward Bound"? Plus, Matt and Margaret respond to a listener with very specific views on when to stop watching Battlestar Galactica, and explore why it's one of the most accurate depictions of the American psyche in the post-9/11 world.
Further reading: Matt on the renewed energy of a good second season; Margaret on why this should be the end of The Leftovers; Reza Aslan addresses your Leftovers finale questions; all of Justin Theroux's beautiful tears.

Tune in to "The Vulture TV Podcast," produced by the Slate Group's Panoply, every Tuesday, on iTunes or SoundCloud. And please send us your burning TV questions! Tweet us @Vulture, email tvquestions@vulture.com, or leave us a voice mail at 646-504-7673.