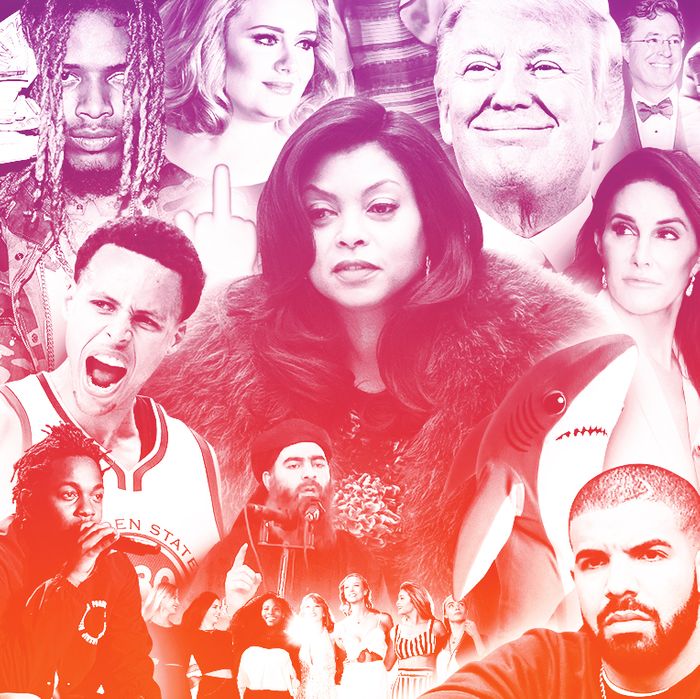 Photo-Illustration: Maya Robinson
No, this isn't a dream. And by dream, I mean, no, this isn't a nightmare. Through a truly remarkable series of events, including under-the-table deals, the opening (and shuttering) of multiple offshore accounts, the cooperation of six different bicameral legislatures, and the wise words of DJ Khaled, this annual December self-troll of a bracket has made its way to New York.
And by all of that, I mean I was not going to do it, but then in my mind I called Khaled on his land line, being all, "I don't wanna do it again," and he was like: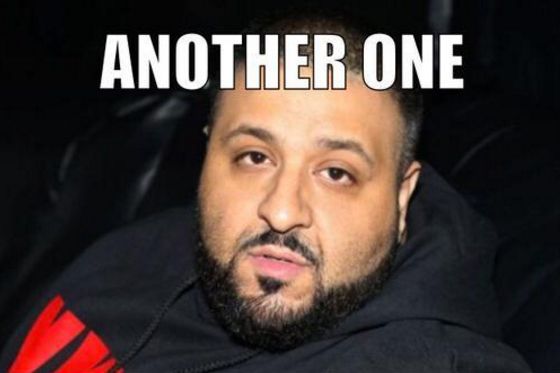 And so it was.
When these brackets began at Grantland in 2011, there was an energy — a youthful earnestness, if you will — in figuring out who (or what) "won" the year. Not anymore. I'm an old, jaded man now, with bad knees, heartburn that Tums can no longer counteract, and patchy facial hair that more resembles the islands of Indonesia with every passing day. Last year, because the year was so terrible, I flirted with the idea of doing a "Who Lost" bracket instead. The thinking was that maybe switching up the premise would bring back that fire, that passion.
But I didn't. And I'm not this year either — mainly because the answer to "who lost" is the neurosurgeons lobby and there is no close second, but I digress. No matter how painful, how excruciating, we have to figure out the year's winner. And it is my duty to conduct this investigation. Life isn't always cute, y'know, and sometimes, you have to suck it up and do what is best for society. Yes, winning used to be a thing everyone could do, and now, literally, there are only 32 winners in a calendar year. I know how depressing that sounds, but let's not take 32 winners for granted. Who knows what "Who Won 2020?" might look like? There's no reason to think it won't just be a Final Four bracket with the Obamas, with Sasha narrowly defeating Malia, purely on the grounds of college choice and sorority preference.
Come to think of it, that 2020 bracket just got me excited. Okay, I'm ready. Thanks, Khaled Khaled. Let's do this.
Here are the previous years' brackets (in order of art budget): 2011, 2012, 2013, 2014.
The 2014 Final Four: Shonda Rhimes, Footage, Hashtagtivism, and Roger Goodell, with Goodell losing to Footage in the final. What a difference a year makes. At this time last year, many couldn't conceive of a powerful man as out of touch, as unwavering in his misguided stances, as brash in his ability to be Teflon, and as capable of getting more powerful as the negative press intensified as Roger Goodell. Twelve months later, we have Donald Trump, who by comparison makes Roger look like a summer's breeze, a child's laughter, Maria Montessori.
As in years' past, previous champions get the TRL-retirement treatment. So, Twitter (2011), the Knowles-Thronedashians (2012), Cultural Appropriation (2013), and Footage (2014) are not eligible in 2015. If you've noted that the winners have gotten increasingly heady and abstract over the years, that's because it's not all fun and games anymore. You can't just walk around with a handle of Malibu on a Thursday afternoon in July and call it SantaCon — it's not 2011 anymore. And while you're currently unsure of how this year's bracket will shake out, only expect more of that. Looks like another bad year to simply be a "human being" in this 10,000-word Rick and Morty episode of a bracket.
One other note pertaining to previous winners, specifically the 2012 edition of the Knowles-Thronedashians, which involved Bey, Jay, Ye, and Kim as a Voltron: As a group they are banned, but as individuals they are still allowed, as are siblings, spouses' teammates, Dash Dolls, and, most important, parents.
What I just did there — those are called rules. As I think Charlie Puth said in his song "Ten Crack Commandments," "There's rules to this shit, I wrote me a manual." There are rules, and this year, there is actually one sizable change, so PUT ON YOUR WARBYS AND PAY ATTENTION.
Structurally, it is still a bracket of 32, but instead of years' past, when there were four categories, now there are SIX. This year, there are six entrants from six categories. And since I eventually realized that six times six was 36, not 32, there's now a play-in round, just to make this even longer than it already is.
1. Celebrities/Entertainers
2. Public Figures/Leaders
3. Technology
4. Internet Trends
5. Sports
6. Movements/Phenomena
This change is up there with going from "thefacebook" to "Facebook." You don't like it now, but give it time.
MORE RULES.
The Deceased: Still not included. This rule will never change. Even in 2015, dying is still not winning. Sorry, Cecil. Sorry, Grantland.
The Royal Babies: Last year, I stated that the royal offspring (Blue Ivy Carter and North West) were not allowed in the bracket, on the grounds of them being too perfect for me to be objective. But since they were becoming superstars, I thought this year might be the year I looked at them through the same lens as everyone else. But then, at the last minute, Kim and Kanye gave Kris Jenner another grandchild, and it's a boy, and that boy's name is Saint West. So, as Mariah said, protect DEM BABIES at all costs: They will never be included, I couldn't knock them out of a bracket if I tried, the end.
The Seedings: No matter what I say here, someone will complain about the seeds, causing me to erupt like Vesuvius (and not a fun, bae Vesuvius, but a really angry, petty Vesuvius). But whatever, such is life.
The seeds are controlled by an objectively subjective NASA algorithm known as, "I pick who/what is in the bracket, and Twitter followers (or some other social metric) determine how those people/things I picked are seeded." Example: In a hypothetical universe, if you're upset that I put DJ Khaled in the bracket, that's a fair thing to be mad at me about. If you're mad that DJ Khaled isn't seeded high enough, that's on Khaled Khaled for not having more followers.
If an entrant in the bracket doesn't have a clear Twitter account, however, then it becomes subjective again and I use something else. Depending on the mood I'm in, that can either work in their favor (a thought-leader-y LinkedIn page; somehow drawing a connection between them and Taylor Swift) or to their great disadvantage (hits on the Library of Congress website; using the worst fan account I can find).
I used to say don't come at me about this — but come at me. I don't care. You do you, I will continue to be the Charlize in Mad Max that we all wish to see in the world.
Beyond that, only one more real rule: Not everyone or everything can make it. Sorry I'm not sorry that I'm not sorry.
The Honorable Mentions: The things that were considered, but never really had a chance of cracking the top six in their respective categories. Having said that, they lived with honor.
Kristaps Porzingis, Future, #FutureHive, Future's Hat, Edward Snowden (on Twitter), Usain Bolt, Novak Djokovic, Apple Music, Ebola Vaccines, the State of North Carolina, Rae Sremmurd, Run the Jewels, Elizabeth Banks, Tom Hardy, Racism, Sexism, Lionel Messi, Simone Biles, Lin-Manuel Miranda, Silento, Justin Bieber, the Golden State Warriors, Mophie, Taylor Swift, Nicki Minaj, Metro Boomin, Magic City Mondays, That Nick Jonas Gospel Version of "Jealous" That Actually Came Out in 2014 But I Just Saw It Two Months Ago and Holy Hell It's Perfect, Especially the Organist.
The Really Honorable Mentions: The chosen few that were in the bracket at one point, but at the last minute just didn't have the goods. Life is not fair.
Sremmlife, Global Warming, Marilyn Mosby, DJ Khaled, Drake, Carli Lloyd, That Dark Web/Deep Web Thing, Quantico Episode 8, Killer Mike, the Weeknd, Game of Thrones, Zane Lowe, J.J. Abrams, Ta-Nehisi Coates, Chris Pratt, Shonda Rhimes, Shondaland, Young Thug, the Aux Cord, That Time Matt Vasgersian and John Smoltz Replaced Joe Buck and Harold Reynolds in the World Series Booth, Anything That Isn't Lyft, "FourFiveSeconds."
The Case Against Ronda Rousey: She lost.
The Case Against American Pharoah: It's a horse.
The Case Against Hoverboards: WHY ARE WE CALLING THEM HOVERBOARDS — THEY DON'T HOVER. (So here's the thing: I tried it once and I fell and I'm very self-conscious. And that's that.)
The Case Against the Dab: The Dab was irreversibly ruined when it was discovered by everyone on Earth who joined Facebook between 2011 and 2015 and uses it primarily as a way to monitor their college-age children, reconnect for their 40th high-school reunion, and share Onion articles with the belief that they are serious.
Spoiler alert: Cameron Newton is in this bracket, almost solely so I can talk about the Dab at length. But for now, just know that every time a coach, government official, or Sunday-school teacher does an AARP Dab, an angel loses its elbows.
The Case Against the Crying Emoji: So, yes, this happened:

But silly Oxford picked the wrong tears-on-face emoji. The clear champion in the world of tears-on-face emoji is:

Rare mistake by our friends over at the Oxford English Dictionary.
The Case Against Jennifer Lawrence: She's not in it, but I just want to acknowledge that this is the first year that she's not in the bracket since 2011. She had a great year, like she always does, but I've just run out of things to say about her. So, yeah, that's pretty much it.
That's it. Presenting: the 32. (* Denotes appearance in a previous bracket.)
Celebrities/Entertainers
Kendrick Lamar
Adele*
Stephen Colbert
Amy Schumer
Hamilton
Fetty Wap
Public Figures/Leaders
Bernie Sanders
Loretta Lynch
Donald Trump
Caitlyn Jenner
Justice Anthony Kennedy
Angela Merkel
Technology
Snapchat*
Podcasts
SoundCloud
Slack
Streaming Television
Periscope
Internet Trends
The Dress
Black Twitter
Left Shark
#SQUAD
Drake vs. Meek
Crude Photoshopping
Sports
Steph Curry
Serena Williams*
The U.S. Women's National Soccer  Team
Jordan Spieth
The Kansas City Royals
Cam Newton
Movements
One Direction
#BlackLivesMatter
Identity
Empire
Hate
Love
There it is. Lovely, isn't she? And the regions are just beautiful: Hit the Quan, Dab on 'Em, Watch Me Whip, Watch Me Nae Nae. Why dances? Because even though humans often ruined the best dances of the year, sometimes they took them to the next level. And by they, I mean perfect white people, with the backing of a nation of perfect black people.
Exhibit A:
Exhibit B:
And sometimes the black people don't even need to be there, which was the case after a Mac Miller show in Atlanta this November, when America's most perfect white man decided not to let me down.
And then proceeded not to let me down again.
I may not have been down on the floor with him, but he knew I had his back. And yes, I still do.
But it doesn't stop there. Not even organized religion is safe — DAB ON THEM APOSTLES, YOUNG MAN.
That's enough for now. Before we get to the full bracket, however, the play-in games, for those four coveted eight-seeds.
PLAY-IN GAMES
Hamilton vs. Slack: This is a good old-fashioned beatdown, so I'm not going to waste too many words here. On one end, you have this amazing tool that has given people who work at the same company a new lightning-fast way to communicate, decreasing the need to ever use their vocal cords between 9 a.m. and 6 p.m., Monday through Friday, ever. On the other, the Broadway musical of a generation that somehow made hip-hop and the coming-of-age story that is Alexander Hamilton and America seem as meant to be as Radio Shack and bankruptcy. Hamilton advances, the end.
Justice Anthony Kennedy vs. Black Twitter: The highest court in the land, the Supreme Court of the United States, had a big year. A landmark year. A year that many people will remember them for — and thank them for — for the rest of their lives. Their most public moment, a 5-4 decision that the Constitution guarantees same-sex couples the right to marry, rocked the country. It was one of the rare moments in recent memory in which it seemed like we were absolutely headed in the right direction, keeping up with the times institutionally, not just in our respective bubbles.
Those four votes became five because of the man so often in the middle: Yung Swing Vote, as they call him in the DMV, Justice Anthony Kennedy.


He authored the majority ruling in Obergefell v. Hodges, making him — to many — a hero, and to others, I'm sure, a mark-ass traitor. It's a roller coaster of a life that Yung Swing Vote is living, but in 2015, for one ruling, he was that dude.
Going against Justice Kennedy: Black Twitter. If you've never heard of the phrase Black Twitter, no worries. For starters, go buy a computer, and then get a modem, and then get some Wi-Fi, and then get a cell phone, and then download some apps, and then meet some black people, and then log in to Twitter, and then just sit still and wait for it to happen. There are three dynamic life cycles within Twitter in 2015: (1) Conversations being birthed among black people; (2) Those conversations happening visibly enough that nonblack people learn of them; and (3) Those conversations turning into something else, eventually happening among nonblack people in the form of a late-bandwagon jump, at which point the original black conversers find something new to talk about.
Black Twitter dictates the direction of a large portion of the internet daily. Its influence is undeniable, so there's no need to go all in right now. Great try, Justice Kennedy, you flip-flopping THOT. Maybe next year.

Podcasts vs. Hate: What a year to be in the podcast game. Somehow, they didn't die with last year's phenomenon, "Serial" — they just got stronger. Once a niche thing that only a few people took seriously, they're now an entire industry. If you're a devoted podcast-listener, this has been a good year for you. If you're someone trying to make a name for yourself in this ever-crowded podcast field, however, it might be a little more stressful. But still, the fact that there seems to be a never-ending supply of ears for whatever it is that can be said aloud, this is a good moment across the board.
And then there's Hate. If there was one thing that outnumbered launched podcasts in 2015, it was people with hate in their hearts. And not just hate, public hate. Unabashed hate. Look at me, I hate, isn't that cool, follow me on Twitter?
If you look at how our society has traveled over the past few years (much of which has been documented in these brackets), it shouldn't come as that much of a surprise that this is the moment for nationwide public polarity. Either you love something, or you seem to hate its ever-living guts. The middle ground seemed to disappear in 2015. It's sad to say, but hate is a defining characteristic of the entire year. So, with that, hate moves on. Easily. Even with the announcement of "SERIAL" SEASON TWO — I SEE YOU, KOENIG GOD — hate, still very much living large. Which is terrifying. HATE HATE HATE.

#BlackLivesMatter vs. Loretta Lynch: I wanted Ms. Lynch to go far, but she ran against a worthy opponent. In a year where the idea of "justice" was at the forefront, Lynch finally getting her nomination confirmed (after 166 days) as the 83rd Attorney General is a big deal. But to be frank, it is 2016 that will be her true opportunity to make an impact. In 2015, much of the awareness of issues surrounding justice came by way of the movement known #BlackLivesMatter (the hashtag serving as a way to distinguish the movement/idea from the organization of the same name). It's the movement that has taken ahold of this country — and beyond. Last year, both hashtag activism and the rise of the protester were solidifying (and on this bracket) and truly beginning to take hold. In 2015, they fully joined forces, and what resulted is a movement that has done everything from shake up college campuses to force the hands of candidates running for president. And because of that, in 2015, this grassroots movement moves on.
ROUND OF 32
HIT THE QUAN REGION
(1) Left Shark vs. (8) Hamilton: If you want to feel the weight of how long 2015 was, just remember that the dumb Left Shark Super Bowl performance was this year. Before I looked it up, my guess was 2007. But I was off by eight years. As far as memes go, Left Shark was as 15 Minutes of Fame as it gets, but those were a very fun 15 minutes — watching the reaction to the dancing shark that stumbled on the final stockpile of quaaludes in North America.
And when you associate yourself with Katy Perry, online, that gives you a full workweek to be relevant. But, again, Hamilton.
What's impressive about this musical, beyond the story and success, is that the music is so good, most people's obsession with it comes without ever having seen it. Because it's Broadway — and it's the hottest ticket in years — most people will not see it in its current form. But the recording, released in September, makes that a semi-okay reality (or maybe just leaves you wanting to see it even more — unclear, I WOULDN'T KNOW). Either way, the cast recording is up for a Grammy and had the highest entry into the Billboard 200 (at No. 12) for a cast recording since 1963. Oh, and it also debuted at No. 3 on the rap charts, because why not.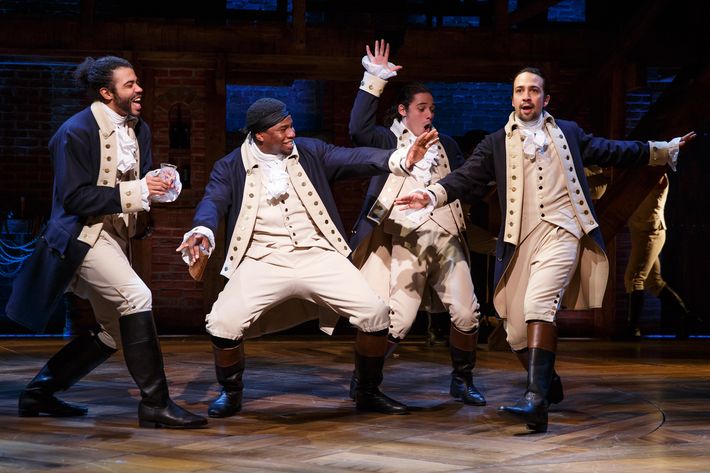 Literally, I don't even remember what Left Shark is, because I'M JUST LIKE MY COUNTRY, I'M YOUNG, SCRAPPY, AND HUNGRY, AND I'M NOT GONNA FINISH THIS … BRACKET (BY DEADLINE).

(Hamilton advances.)
(5) Empire vs. (4) Crude Photoshopping: So, on one hand, there's the breakout television hit of the year, Empire. It's wild to think this show didn't exist last year, but it absolutely did not. Its existence is nearly as long as 2015, as it debuted January 7. It was the first prime-time series to have its ratings increase in its first five episodes in over two decades. In a matter of weeks, Cookie (Taraji P. Henson) and Lucious (Terrence Howard) became household characters. The season-one soundtrack debuted at No. 1 on the Billboard 200.
It was a 2015 phenomenon.

What it's going up against was in no way a cultural phenomenon on the same scale, but it deserves its hilarious moment in the sun. As technology has improved, so have things in the world of Photoshop. But something happened in 2015 — a throwback to messy clip-art days gone by — in large part due to two brave men and their amazing faces:
Michael Jordan (at his Hall of Fame induction) and Denzel Washington (at the Pacquaio-Mayweather fight).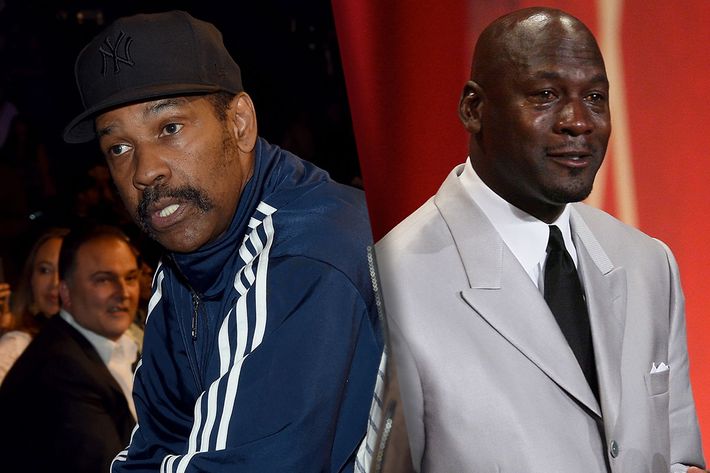 These two faces became known as "Jordan Cryface" and "Uncle Denzel," which eventually turned into everything good that is in the world.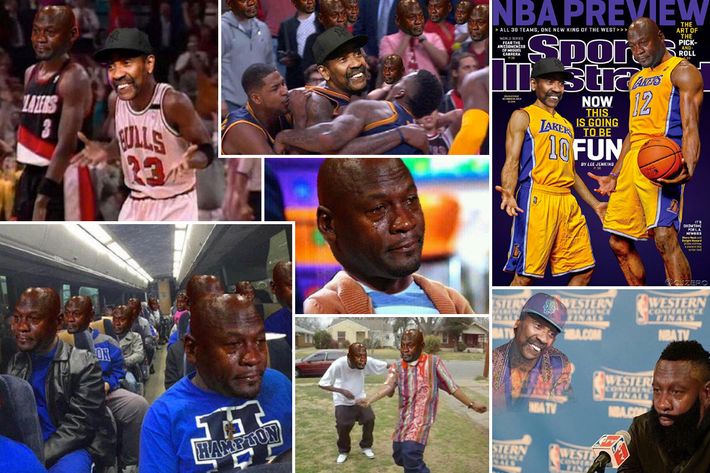 These two things are the funniest things to happen on the internet in 2015. It doesn't really matter what the context is; it works. And sometimes it's beyond funny — it's just art.
Oh, nothing, just crying Jordan in James Harden's face, as Uncle Denzel as Lil B puts a curse on him. You belong in museums, indeed.
The beauty of the crude Photoshop could be seen elsewhere (most notably, the hundreds of Vines that came from the Drake "Hotline Bling" video). Yes, Empire advances, but a sincere thank-you to all the internet heroes who reminded us that the strength of the bit is in the context, not the technical execution.
(6) Love vs. (3) Donald Trump: As previously mentioned, the day same-sex marriage passed in the Supreme Court, love was in the United States of America in a way I hadn't felt in some time. Watching strangers hug, people just sitting and watch the news, smiling, completely shocked that a day so great would ever happen (and then also bewildered that it took so long) — it was beautiful. Watching the #LoveWins hashtag dominate every platform that I was a part of was emotional. So much love. So much.
And with that, the "Love" portion of 2015 ended. Donald Trump: on to the next round.
(7) The Kansas City Royals vs. (2) Drake vs. Meek: The World Series was great because either story line, the Royals or the Mets, would have resulted in a team far removed from a championship being victorious. But while good baseball was played, the Fox power outage in Game 1 was the highlight of the World Series, which is a perfect segue into explaining why Drake vs. Meek wins.
If everyone would turn the hymnals back to the 2012 bracket and read aloud:

Yes, both Drake and Meek, in the bracket, as a part of the same movement — the Club Paradise tour. Three years later, they're back in stride again, but now as part of the most amusing beef of the year. After getting beat down with song after song, never forget Meek, with the tweet of the year:
It was shaping up to be such a promising beef, too, with Meek having actual ammo at his disposal: the allegations of a Drake ghostwriter, which is the type of thing that could genuinely derail the Aubrey Acela. But there was no second punch.
When "Back to Back" was released — Drake's now-GRAMMY-NOMINATED DISS TRACK — it dominated radio, bars, clubs, and any other rap-friendly establishment with speakers in a way few songs have. Because everyone wanted to hear it. And everyone wanted to rap it. And every DJ was so ready to play it. And you knew that if you heard it once, you'd hear it again.
And all of this, after If You're Reading This It's Too Late and before What a Time to Be Alive, after "10 Bands" and before "Hotline Bling." It wasn't fair, just like this matchup wasn't fair to Ned Yost and the rest of the Royals.
Dab on 'Em Region
(1) #SQUAD vs. (8) Hate:
Here's something: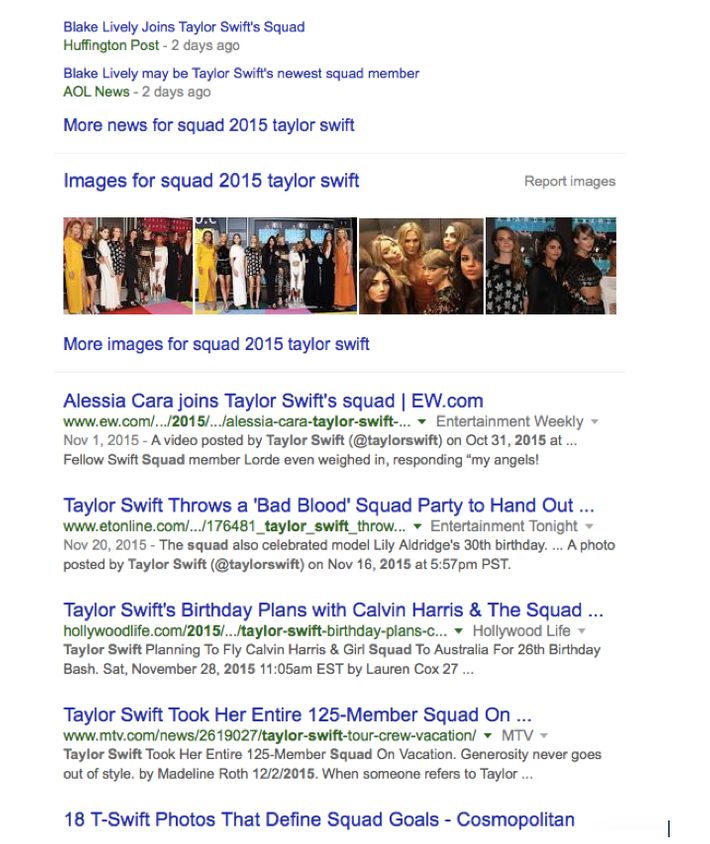 Even if Taylor Swift as the inventor of the idea of #SQUAD is annoying, it seems innocent enough, right? Just a superstarbefriending everyone she meets so as to control all of their fanbases also, thus gaining all of the world's fans, the end making friends, right? Nothing can be bad about these #SquadGoals, right? Right?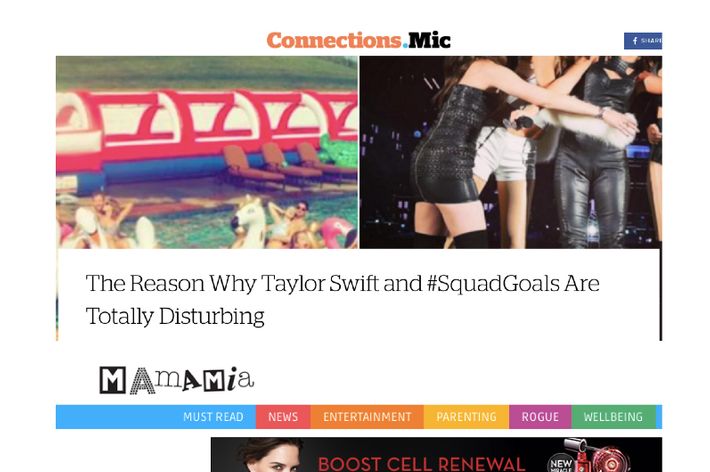 BOOM.
Oh, wait, you thought #SQUAD could be viewed purely through a lens of love — hell no. This is 2015. Hate or die, bitch.
I'm not saying Taylor Swift has ill motives for her friend-collecting. I'm saying that even in making friends, people think there's something nefarious behind it. And maybe they're wrong, but maybe they're right. You know why?
HATE YEAR 2015.
Sorry, #SQUAD. But for abandoning your original origins (a group of 13-year-old boys who are constantly trying to tuck it without blowing their cover) and going to greener pastures (Taylor Swift), you deserve this fate. You lost it for yourself. HATE HATE HATE.
(5) SoundCloud vs. (4) the Dress: Remember the Dress? What a simpler time that was.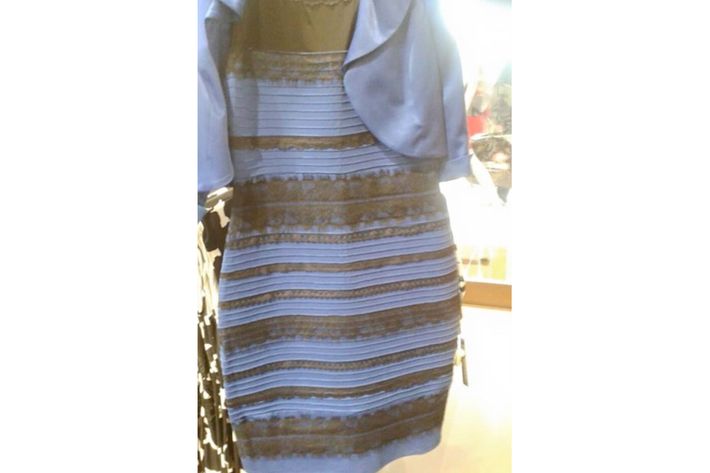 The confusion over whether you saw white and gold or blue and black was a genuine mystery. And there's only one mystery a year, so when they happen, it's a big deal (see: the disappearing plane, 2014). From seeing it and clearly seeing one thing, to having people tell you other answers and you assuming they were messing with you, to suddenly realizing you weren't alone but were in the middle of a worldwide confusion over the color of a dress: What a frustratingly great moment. It seemed dumb then (and yes, it's still kind of dumb), but it was fun. Genuine fun. Well, except when, two days later, you saw the dress and it changed colors on you, and then you started to get scared, assuming death was only moments away.
Obviously, the Dress doesn't win 2015, but it may be the universally captivating moment of the year. And beyond getting annoyed that after a week, people were still talking about the dress, there wasn't really anything cynical to feel. You had to admit it: It was pretty cool that some people saw one thing and some people saw somethi— HOLY SHIT IT JUST WENT FROM WHITE AND GOLD TO BLUE AND BLACK AS I WAS TYPING WHAT THE SHIT I'M NOT KIDDING, THE DRESS WINS — SORRY, SOUNDCLOUD, UNLESS YOU CAN MAKE LED ZEPPELIN SOUND LIKE ENYA TO SOME PEOPLE AND KIRK FRANKLIN TO OTHERS, YOUR TIME IS DONE.
I might have to redo this entire bracket. My mind just re-exploded. Nothing is cooler than the dress. NOTHING. I finally know how Insane Clown Posse felt when they stumbled on magnets.
(6) Bernie Sanders vs. (3) Steph Curry: Neither of these men was supposed to be this important in 2015. And not as in, "Neither was known a few years ago, but then they suddenly came on the scene." We knew about both four years ago — one was in the NBA, and the other was a United States senator. And because we knew them, we had reason to assume we knew everything we needed to know about them and their talents. So to see one go from a joke of a presidential candidate to a very real contender and the other become the single greatest show on Earth is marvelous and awe-inspiring. The thing with Bernie, however, is that even though 2016 is anyone's game, he will be leaving 2015 at No. 2. Chef Curry and his disgustingly fun Golden State Warriors, on the other hand, hate losing, so they don't lose. As in, they won a bunch of games en route to winning the NBA title last season, took some time off, started this season, and then decided to win almost every game. It's one of those moments when I know I'll be talking about what it was like to watch Steph Curry in 2015 30 years from now.
Oh, and so much is made about his shooting, lest we forget his dribbling might be just as good.
It's like the old saying goes: Too many Cliff Pauls on your team, maybe I shouldn't be on State Farm after all — oh wait, Steph pushes State Farm, too, okay, I'll stay.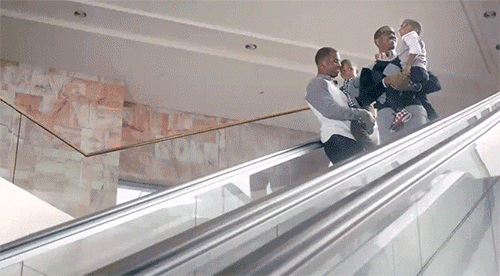 Good Lord, this GIF is petty. Whoever decided that Chris should be going down and Steph should be going up should get a gigantic raise, and then immediately get fired. And with that, sorry, Bern. I'm proud of you, though. And this decision is subject to change, should you make Killer Mike your running mate.
I'll go back in and change this whole bracket, post-publish, and won't even issue a correction. I'll stare anyone in the face and tell them you were the winner from the beginning. Can't tell me nothing.
(7) Fetty Wap vs. (2) Stephen Colbert: Fetty Wap is the American Dream. Last year, when Fetty was looking at this bracket, I heard he was like, "I want in." And look at him now.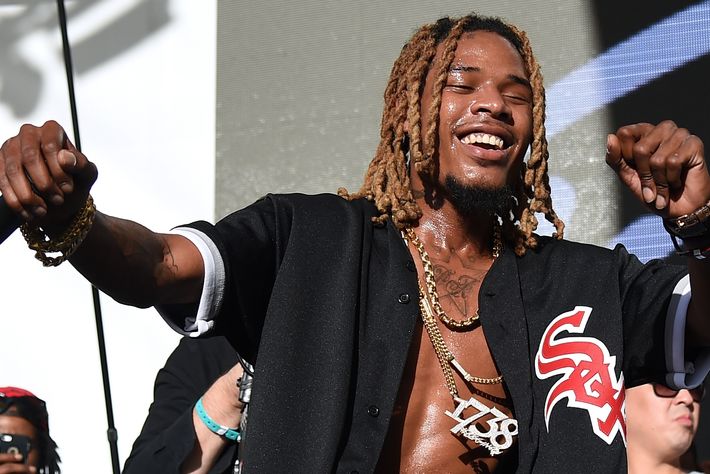 It's not just the rise of "Trap Queen," which actually came out in 2014. And it's not just becoming more than a one-hit hood-yodel wonder, to the surprise of perhaps everyone except Lyor Cohen. It's continuing to release songs that were actually better than the previous ones. No song sounded better blasting out of a car with a sound system that cost more than the actual car than "679." And giving Aubrey Drake Graham the opportunity to say "All I got to do is put my mind to this shit (God damn)" on "My Way" was a humanitarian act. And he wasn't done — there's also "Again." Even if Fetty didn't win 2015, we all won this year by getting hit after hit after hit after hit.  
And then there's Colbert. In the recent late-night-man-host switch-up, it's been a challenge for any man-host to replicate the success of the previous man-host. As they say, it's hard to fill man-shoes, because men have such big man-feet. Anyway, of the man-changes, there was no bigger set of man-shoes to fill than those of David Letterman (if your browser doesn't support italics, know that I italicized the man in Letterman to really hammer this point home that it's still, unfortunately, a man's world). So his replacement, Stephen Colbert, had substantial pressure — even more than Colbert's successor, Larry Wilmore.
It's only three months in, but Late Show With Stephen Colbert is already a success. And it's already clear he's going to be around for a long time. Abandoning his alter ego and being himself — it was not a difficult transition for the viewing public to buy into. The fact that he convinced America to buy into the premise of The Colbert Report in the first place makes his new gig seem easy — but now with more eyes, and larger stakes.
He's one of our foremost cultural critics, Stephen Colbert. And it's good to know that he already feels as comfortable in his man-chair than any of his man-peers, even the men who have been at it man-longer. The only reason that he isn't advancing: It's only been three months. Fetty did it for a full year — AND WITH ONE GOOD EYE. Check your visual priv, Colbert. Maybe next year.
Watch Me Whip Region

(1) One Direction vs. (8) Black Twitter: So here's the thing: I don't have a singular care in my heart about One Direction. And it's important to feel like that about things, and to then come to terms with the reality that you are in the minority.
Twitter recently released what were the most-retweeted tweets of 2015. The top three:

That is almost as crazy as the Dress. Here I was, thinking this group had peaked years ago, but no. Apparently, even as they break up — Zayn (the one who looks like the guy in your building who is trying to look like both Adam Levine and Odell Beckham Jr.) recently left the group — they're getting stronger. Or something.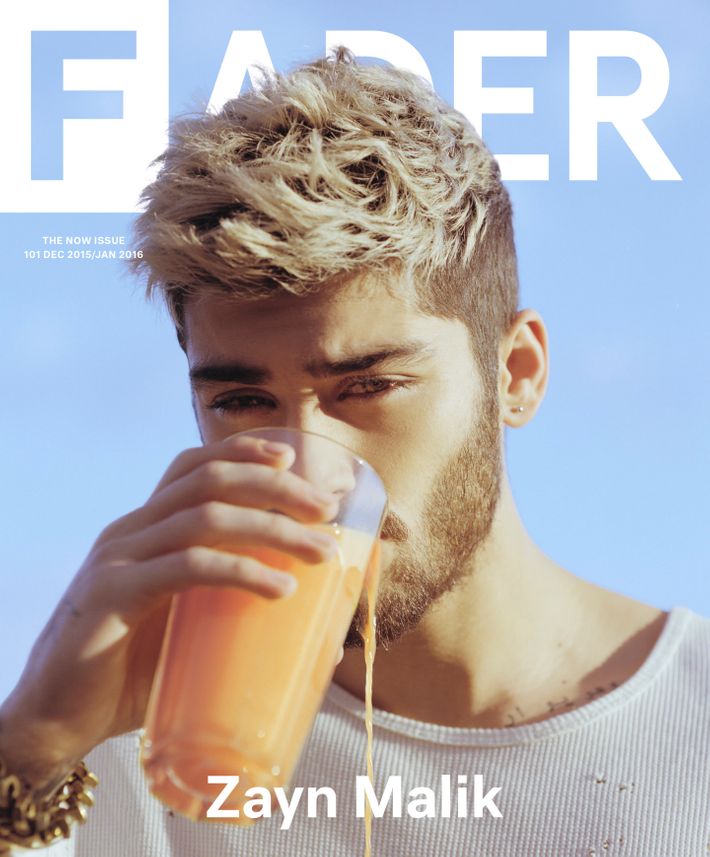 On the other hand, everyone that didn't retweet Harry Styles is in Black Twitter. And while "One Direction Fan" is, at this point, a race, it's still not as culturally permeating as Black Twitter. Instead of trying to explain it, here's a chart, explaining less "what" Black Twitter is and more the cycle of something happening on the internet, more often than not beginning with black people, before something even gets on Twitter.
You get why it's so important yet? Not yet? Well, luckily, they have another round, where I can continue to break it down. Bye, 1D.

(5) Snapchat vs. (4) Amy Schumer: Snapchat was supposed to be dead by now, but it is not. It's so not dead. It had the kind of year that I have to assume any company wants: a moment when your "thing" becomes a must-have for any company trying to "keep up" with "the times." This was the year I felt Snapchat become prioritized over many things, like my own profession (writing). But don't fear, writing wasn't dying; it was simply becoming a vehicle to direct people to a Snapchat channel.
So, yes, Snapchat won a lot this year. How profitable they are, I have no idea. But in terms of influence, in 2015, it was felt. And I can't hate — as much as I want to T-shirt-cannon the company to the moon. Hell, I redownloaded the app in 2015 — and actually enjoyed it. Because Stockholm syndrome is the new black.
Going against Snapchat: Amy Schumer. She'd been on the scene, but 2015 was the year she went from someone with a show on Comedy Central to a popular (if often divisive) figure who genuinely mattered. This year, she had an HBO special at the Apollo, starred in a film with Bill Hader and LeBron James (still a thing, I promise), hosted the MTV Movie Awards (still a thing, I promise), and was the opening act for Madonna (still a thing, I promise). Meanwhile, Inside Amy Schumer won an Emmy and continues to get better.
Hell of a year for Amy. But she'd need six more TV shows and an appearance on The Challenge: Bloodlines with her sister Kim to knock off the titan that is Snapchat. Still, she was clearly a 2015 winner, even though, at this exact moment, she's a loser.
(6) Periscope vs. (3) Caitlyn Jenner: Before I begin, RIP, LIL SAINT.
What gave? MEERKAT GOT SERVED. During SXSW, Twitter announced its acquisition of the app Periscope, which was allegedly Meerkat on HGH. Two weeks later, it launched, and it was exactly that. And two weeks after that, every actual Meerkat on Earth died (unconfirmed).
Meerkats all over the world learned a very important lesson in March.
YOU BEST NOT MISS.
Going against Periscope: Caitlyn Jenner. While Kardashian-adjacent authenticity rightfully deserves skepticism, Caitlyn's very public transition has been a net positive in terms of public awareness of the transgender community.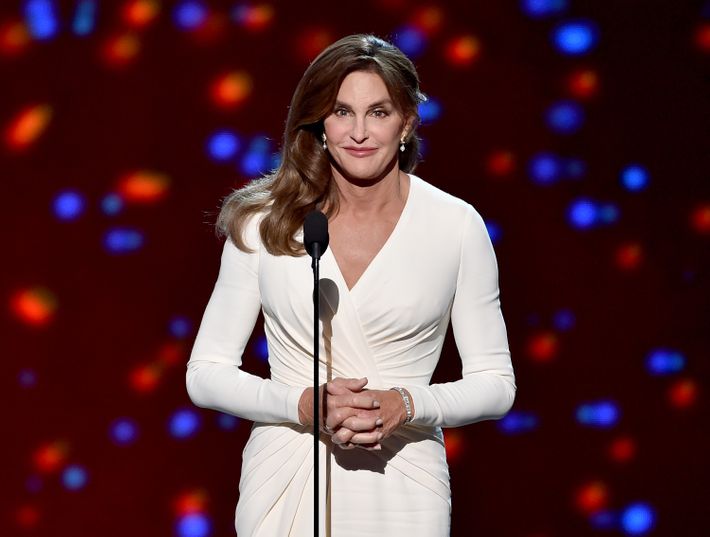 Trails were publicly blazed well before Caitlyn (see: Janet Mock, Laverne Cox, others), but Jenner only makes things better and more visible as time goes on.
Having to write about, talk about, and think about Caitlyn has forced me to learn how to respectfully talk about a community that I was admittedly ignorant about, even just last year. And just because you're not disrespectful with your views doesn't mean you're being respectful with your language. Jenner's ubiquitous cultural presence in 2015 offered some much-needed public education. For that, Periscope can go Meerkat (disappear).
(7) Identity vs. (2) Angela Merkel: A quote from up-and-coming writer Wesley Morris: "Gender roles are merging. Races are being shed. In the last six years or so, but especially in 2015, we've been made to see how trans and bi and poly-ambi-omni- we are." A few years ago, we began a process of learning how to venture out of our bubbles. Next, we had to learn how to interact with those outside of our bubbles. What's happening now — now that we've all met — is that we're beginning to introduce our truest selves to each other. This involves a widespread discovery — and declaration — of, "This is me." Turmoil comes from discomfort, and so much of the tension (and love and hate) of 2015 comes from people being as forthright as ever about who they are, what they think, how they see as their identity. This idea of identity is as much a part of the fabric of 2015 as anything else. So, I know you got the Time "Person of the Year" cover and all, but no chance, Merkel. Besides, do you even have bars — LET'S GO QUEEN FLOTIFA A.K.A. DEJ FLOAT A.K.A. JACKI O-BAMA A.K.A. MICHELLE-BOOGIE A.K.A. LIL CHARLI BALTIMORE.
WATCH ME NAE NAE REGION
(1) Adele vs. (8) #BlackLivesMatter: Uh-oh.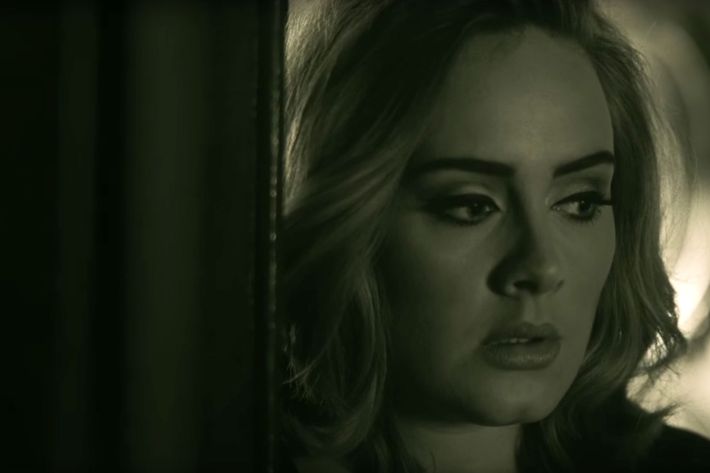 So here's the thing. When Adele sings, I feel like my black life matters. Also, Adele putting Tristan Wilds in her video for "Hello" is the biggest thing to happen to black people since Barack was elected. Whether you care to admit it or not, Adele will always be the biggest musician on the planet Earth, every four years. She broke sales records that hadn't even been invented. Adele is the earthquake to Taylor Swift's house-twerk. She's a seismic shift, a geographical disturbance, straight-up XII on the Modified Mercalli Scale, nahmean.
But because Adele is not here for these end-of-the-year lists, she decided to come out of hiding with six weeks left in 2015. Is her sound and fury so real that she could still make the bracket cut? Absolutely. But she didn't win 2015. Just the last six weeks.
Without further explanation, #BlackLivesMatter moves on.

(5) Jordan Spieth vs. (4) Streaming TV: Programming note: I let in the golfer over the horse. Did Spieth have a hell of a year? Absolutely. Peak Tiger-on-an-off-year-esque, even. But did his winning pack more of a punch than what Netflix, Amazon, Crackle, and Hulu are doing to the television industry? Absolutely not. The number of people I know who don't even have cable anymore — who have a television just to watch Netflix on a really big screen — is increasing by the year.
If it weren't for Bar Rescue, who knows if television as we know it would even exist. Streaming television moves on.
(6) The U.S. Women's National Soccer Team vs. (3) Serena Williams: This is tough because both crushed 2015. And that's evident because both have a connection to the White House. As the best, most important team in America, the World Cup champion U.S. Women's National Soccer Team got a chance to go to the White House.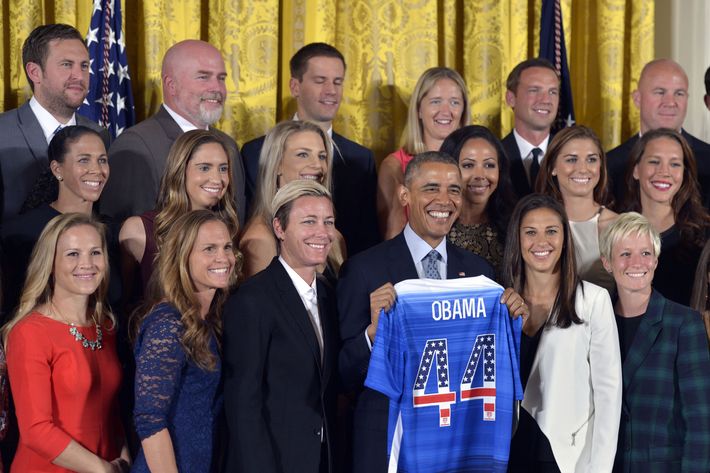 Just look at Obama, Kool-Aid cheesing. You know why? Because he's surrounded by American heroes, that's why. Over 20 million people watched the World Cup final, making the 2015 Women's World Cup the most-watched soccer event in American history. With all the nonsense, fear, and sadness happening in the world, it was an incredible, euphoric, much-needed moment just to be happy — UNLESS YOU'RE JAPAN. Also, remember how it went down?
On the other side, Serena Williams. With every passing year, you think it'll be her last of complete domination, but then she's like: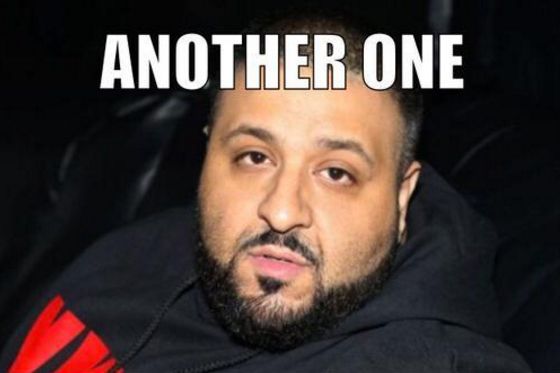 She completed the "Serena Slam" for a second time (four consecutive grand slams, but not in the same calendar year). And with the first three slams won (Australian, French, Wimbledon), she was the clear favorite to take the U.S. Open. But then something turrible happened for everyone who is not named Roberta Vinci: ROBERTA VINCI HAPPENED.
Serena lost in the semifinals. It was sad, but more than anything, it was just awkward. Luckily, Michelle Obama was there to put it all in perspective.
Both the U.S. Women's National Team and Serena immaculately represented themselves and the country, all while serving as in-your-face reminders that women's professional sports are not, by definition, secondary to men's. But when it comes to who "won," the soccer team won it all. Serena, on the other hand, at the very end thought it would be a good idea to let her then-foreign beau Aubrey Drake Graham start attending U.S. Open matches — which one hundred percent factored into her semifinal loss.
I was pretty convinced that this would be a gigantic personal upset, with the U.S. Women's National Soccer Team taking out Serena. I mean, I still feel this way.
But it really looked like she was ripe for an early exit. But then this happened — WHICH IS WHY YOU DON'T TURN IN YOUR BRACKET IN THE FIRST HALF OF DECEMBER: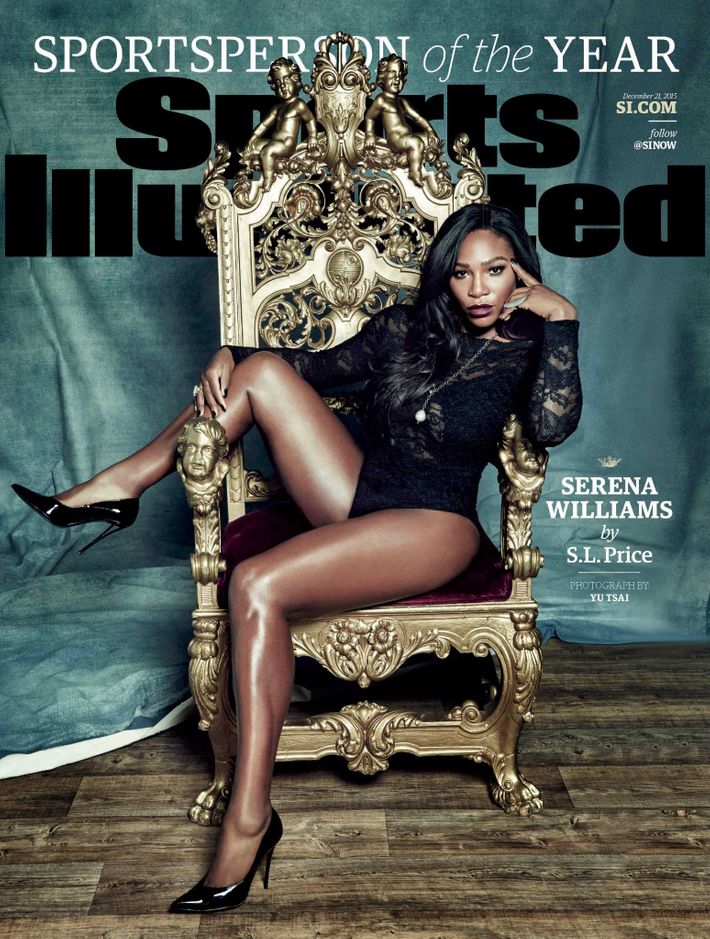 And then there was this:

Okay, sorry, soccer team. But 2015 was the year Serena secured her spot on Mount Rushmore. I don't know what the category is, and I don't know which other three will join her, but I just know she's up there regardless.
(7) Cam Newton vs. (2) Kendrick Lamar: Unless he starts taking life advice from Falcons QB Matt Ryan, the Panthers' Cam Newton will be the NFL MVP. How we got to a point where Cam is the best player in the league, I have no idea. How we got to the point where Cam's team is undefeated this close to Jesus' birthday, I HAVE NO IDEA. But it's here, and there's no denying the degree to which he's winning, and enjoying himself in the process — [Cue Migos voice] DAB ON 'EM, CAM.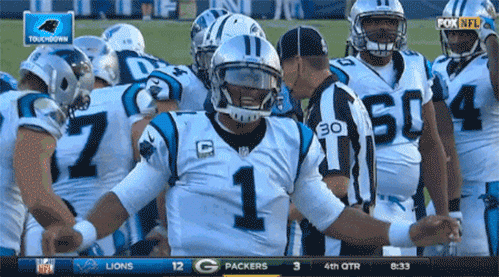 He's so annoying, it's heroic.
Going against Cam: Kendrick Lamar. He's nominated for 11 Grammys. He also put out arguably the best album of the year, To Pimp a Butterfly. From that album, "How Much a Dollar Cost," which was named "favorite song of the year" by THE PRESIDENT OF THE UNITED STATES OF AMERICA.
For a moment, just picture this: Barack, in the Oval Office, looking around, unplugging his headphones, and then:

I smell grandpa's old medicine, reekin' from your skin

Moonshine and gin, nigga, you're babblin', your words ain't flatterin'

I'm imaginin' Denzel but lookin' at O'Neal

Kazaam is sad thrills, your gimmick is mediocre

The jig is up, I seen you from a mile away losing focus.

Sorry, Cam. Unless you can provide a video of Obama, in his study, ripping his shirt open like Superman and then rapping "Dab Daddy" by Migos while sitting in a Charlotte Douglas International Airport rocking chair wearing a Dell Curry jersey, your time is done.
SWEET 16
HIT THE QUAN REGION

(8) Hamilton vs. (5) Empire: Well, isn't this a travesty. Two of the year's great aural and visual triumphs, pitted against each other in the second round. It's like what happened in my imaginary Larenz Tate 1993–1998 bracket, with The Inkwell vs. Menace II Society meeting in the beginning instead of in the finals. FOR SHAME. But that's how it goes sometimes.
To watch a Broadway musical leave the confines of midtown Manhattan and touch nearly every nook of the culture is not only a win for creator Lin-Manuel Miranda and Hamilton, but for the theater. And that's even truer when you consider that Hamilton makes you smarter. Eighth-grade Civics was a long time ago, and I was reminded of that repeatedly throughout the show. Unlike most things that catch fire, steeped in some gimmick, Hamilton has courage, has a heart, and has a brain. And whether watching it or listening to it, you can't help but marvel in the fact that it even exists.
With all of that said, the cross-cultural high that Hamilton experienced still can't compete with the highs of Empire. But while that plays in Lee Daniels's favor in this bracket, there is such a thing as peaking too early. Season two of Empire still has dumb high ratings, but they have dropped a little. Hamilton continues to trend upward, all the way into 2016, where you have things like Grammys, and Tonys, and maybe a Pulitzer. Maybe we haven't seen the best of Empire — or maybe we have? Because of that — finishing 2015 with some worry about the show's future — the musical about Aaron Burr and a bunch of other people advances. VIVA BROADWAY.
(3) Donald Trump vs. (2) Drake vs. Meek: Here's an amazing snapshot of 2015: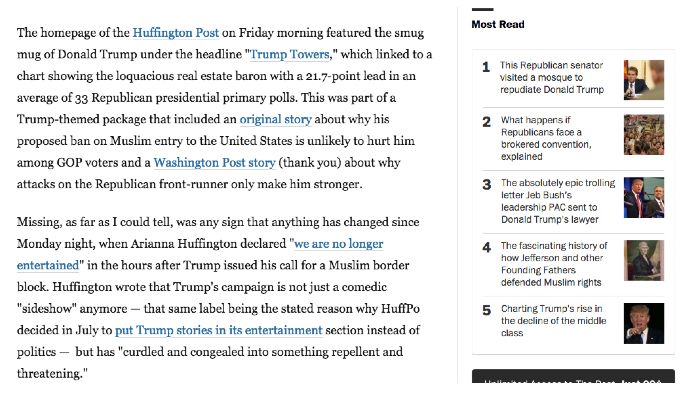 It's a smart Washington Post piece about the Huffington Post's year of flip-flopping about which section to cover Donald Trump in, with the true point being that he's getting all of the attention, no matter the vertical. Next to this piece, a list of the "Most Read" on the Washington Post, with three of the top five on Donald Trump.
If you're not talking about Donald Trump, chances are you're talking about how people need to stop talking about Donald Trump, which is talking about Donald Trump. It's like the abhorrent snowball that is someone loudly talking at the movies, and then someone else loudly shushing that person — both of which are preventing me from hearing the film.
The reality is that Donald Trump worked us this year. He ran a master class in how to use the media to stay more relevant than anyone else — because he drives clicks, drives ratings, drives frustration, and drives fear. His every move has been chronicled with even more detail than Drake's, which is an accomplishment in 2015.
As for Drake, he did to Meek what Trump did to America. There were moments in the beef when it was so absurd, I thought it was staged, but then something like this would present itself:
Drake, Kanye, and Will Smith, laughing at Meek memes. Cold world. Actually, this entire performance was just next-level petty (which is a compliment, not an insult).
His two beef tracks, "Charged Up" and "Back to Back," included in 2015's best PowerPoint deck in the background. But much like the Shmoney Dance being less fun once Bobby went to jail, news that Meek is going to prison next year for a parole violation makes the beef less interesting, since — you know — real life and whatnot.
Trump wins this battle, however, because his foolishness has earned him a seat at the table for PRESIDENT OF THE UNITED STATES. Lordy.
DAB ON 'EM REGION
(8) Hate vs. (4) the Dress: When you look back on 2015 in five years, a thought you might have is the Dress. Chances are, however, you're going to think about ISIS.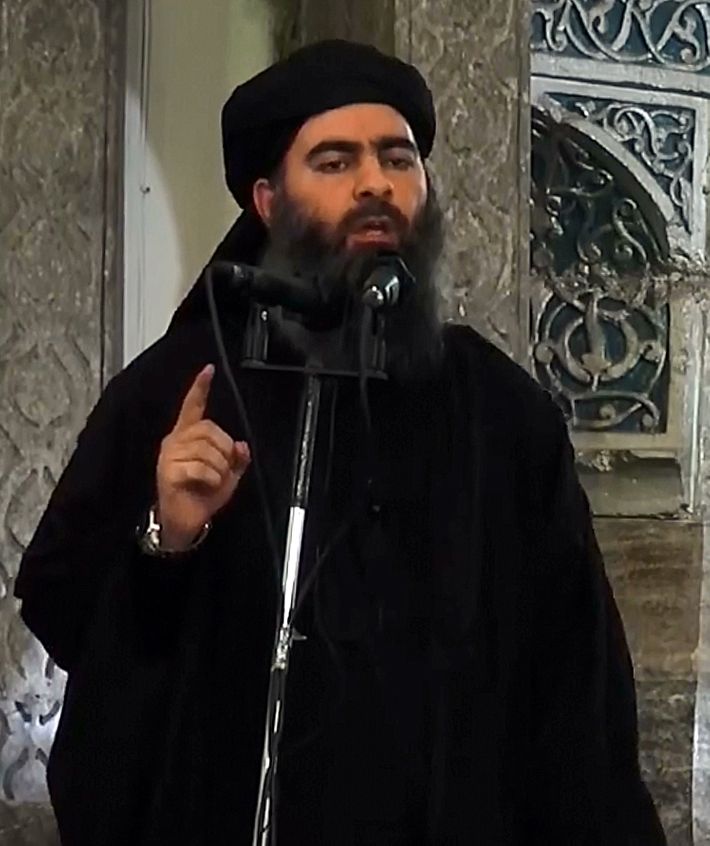 ISIS (or ISIL, or Daesh) alone would advance, and they're only one of the many vehicles of hate that have had a stranglehold on 2015.
(3) Steph Curry vs. (7) Fetty Wap: Watching Steph Curry play basketball in 2015 felt bigger than sports. Routinely, I heard the sentiment, "It's like he's playing a different game." He's a wizard, a cheat code — but not overpowering, just simply better at being a professional basketball player than the rest of the people who are considered professional basketball players.
To be honest, in 2015, Steph Curry is theater. It's like watching Gregory Hines in a field of Ashanti, Wade Robson trying to play defense on Baryshnikov. From the constant dribbling exhibition to his near-cocky shot release (with the immediate arm-drop, as if there's no doubt about the outcome, so why overdramatize it with a follow-through), it's just been a privilege to watch.
Oh, and this:
Four minutes into Steph's Western Conference Finals press conference, when his daughter Riley walks away from the microphone, takes out her gum, gives it to a man, and then walks under a curtain until that becomes a bore — probably funnier than anything on SNL all year.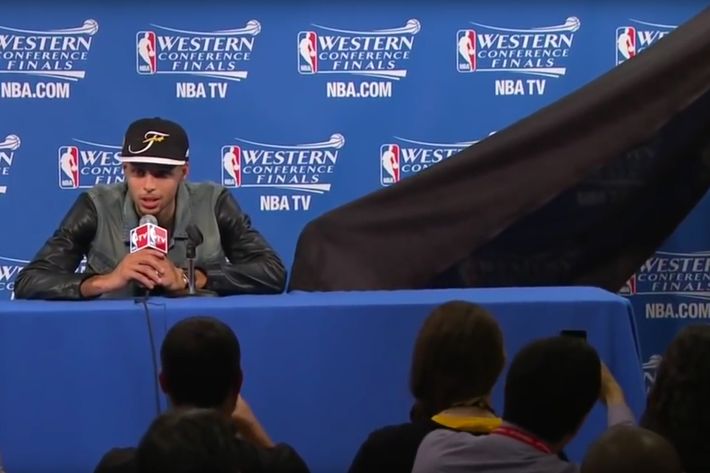 And all while Steph fields questions. But even with his task at hand, he still takes time throughout to enjoy what his daughter is doing. It's one of the many reasons Steph went from great basketball player to superstar in 2015: his ability to be a superhuman athlete and shockingly human dad of the year.
As for Fetty, he got so close to finishing out 2015 on a high note. SO CLOSE. But then his life became a Maury Povich episode, and enter 2015's most 2015 headline:

There's so much in here that I don't want to touch, and I was about to, but then I remembered Steph Curry is averaging over 30 points a game and his team is on track to give the 72-10 '95–'96 Chicago Bulls a run for their record. But, while this is good-bye, Mr. 1738, it has been one hell of a ride, mainly because we got to meet Monty.
Thank you, Monty, for delivering the most casual lyric on fatherhood in the history of mankind: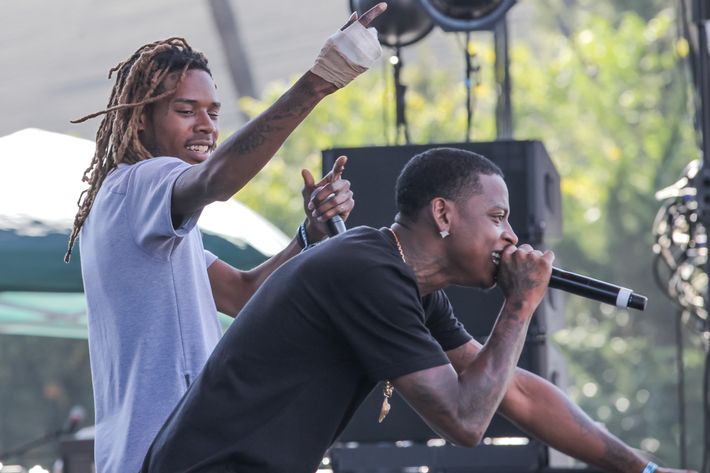 They like, "Monty, can you be my baby daddy"
I'm like, "Yeah."


Will forever pour out some Remy Martin for "I'm like, 'Yeah.'" 4-EVA.
WATCH ME WHIP REGION
(8) Black Twitter vs. (5) Snapchat: Black Twitter is getting stronger. Seriously. If you think it's peaked, you think the creativity of black people has peaked, and that is not true. Honestly, the only thing that can slow down Black Twitter is Twitter, which by definition will crack before black.

Snapchat, on the other hand, has seen its finest moment. I hate to say it, but Snapchat will never have a better moment than DJ Khaled on Snapchat. I know that the business opportunities with Snapchat seem never-ending, with countless opportunities in the branding and marketing and native-advertising content-influencer peer-to-peer mobile-streaming push-notification high-fidelity interface space, but it's never getting better than Khaled Khaled.
Six or seven of the clips in this inspirational Snapchat compilation brought me pause, as in, I had to sit down and reconsider a few things in my life. This man said on video: "They will try to close the door on you, just open it." And then he opens the gate, and then the door, and says, "Just open it, we don't see them, we will never stop."
Despite my earlier disdain for Snapchat, it had a great year. But in the spirit of insider trading, sell all your stock now. It's only going down from here. Bye, Snapchat.

(3) Caitlyn Jenner vs. (7) Identity: This is a classic matchup because it seems like it's going to be a hard decision while it's actually quite easy. You know how a square is a rectangle but a rectangle is not a square? That's what this is. Caitlyn Jenner is one of the reasons the discussion of identity was one of the biggest issues of 2015. But the discussion of identity is not only about Jenner — she's just one of the many examples that brought it to the surface time and time again this year. Because there's Caitlyn, but also Rachel Dolezal, Transparent, and Donald Trump vilifying different ethnic and religious groups with the ease of switching lanes on a trafficless highway.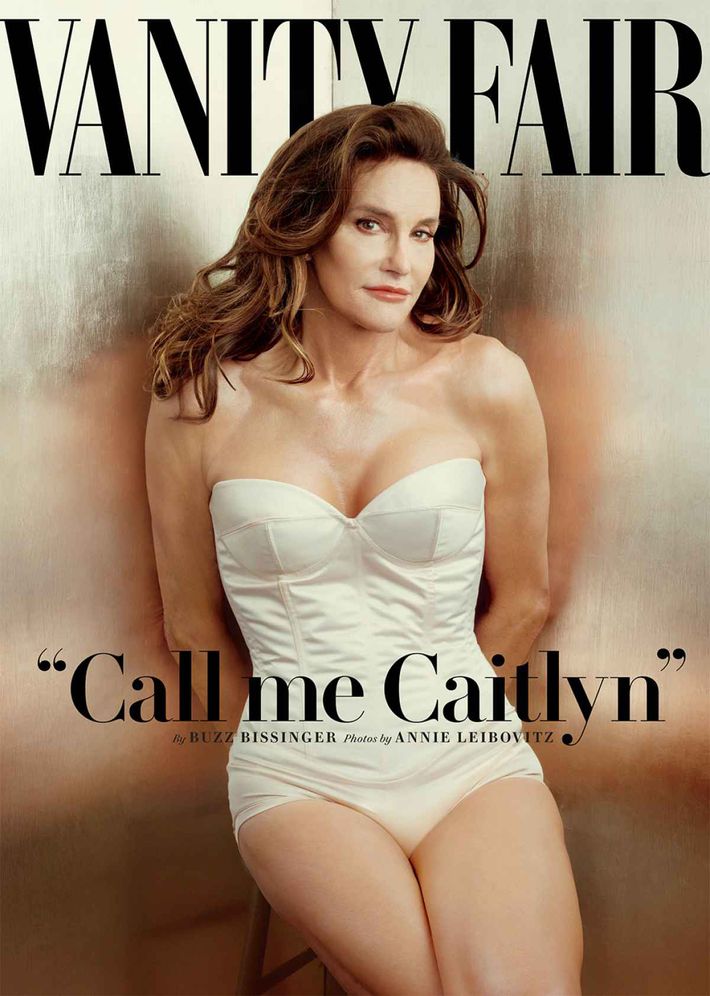 Caitlyn is certainly part of it, but the umbrella of identity is the story. Which is why talking about identity (both positively and negatively) continues to move on through this bracket.

WATCH ME NAE NAE REGION
(8) #BlackLivesMatter vs. (4) Streaming Television: I see the possibility of #BlackLivesMatter vs. Kendrick Lamar in the next round, and I'm salivating because I currently don't know who should win that. In this matchup, however, it's easy. Entertainment was very important this year, but it was typically a distraction from everything else, not the major issue of the day. Perhaps the biggest recurring story of 2015 is the relationship between the police and the public. The reason this is at the forefront is because of the series of incidents that have occurred between police officers and black citizens. But many of these would be incidents that came and went were there not a movement keeping them relevant, keeping people accountable, and keeping much of the public rightfully disgusted, disappointed, and angry. For that, it advances into the Elite 8. TV is cool, though. Shout out to TV.
(3) Serena Williams vs.( 2) Kendrick Lamar: I've long had this romantic idea of what it was like to live in the turmoil of the '60s, hear "We're a Winner" by Curtis Mayfield and the Impressions for the first time, and be injected with hope for a better day. I can't go back in time and do that, but I will always remember what "Alright" by Kendrick Lamar served as in 2015. An anthem in the truest sense of the word, it helped so many people make it to December. It's uplifting, but also not overly turn-the-other-cheek. It's aggressive, filled with anger, but not filled with vengeance — a distinction we needed to be reminded of in 2015.
The movement needed a rallying cry, and King Kendrick provided: "We gon' be alright."
Serena should go further, but she ran into Kendrick. It's that simple. Serena was much bigger than sports, and Kendrick was much bigger than music. Both were inspirations all year long, but Kendrick created a product that will serve as a time capsule, reminding us what it was like to live during this time. For that, his impact was felt a bit more. Serena didn't lose, Kendrick just narrowly won. So he advances.
ELITE 8
HIT THE QUAN REGION

(8) Hamilton vs. (3) Donald Trump: I figured it out: If we can trick Donald Trump into seeing Hamilton, he will faint, waking up (in perfect health — I have to say this so I don't get deported) on November 9, 2016, the day after the election. Just for a moment, try to think of something Trump would like less: black folks rapping alongside a Puerto Rican who has been deemed a "genius," women in powerful roles, hip-hop defaming the story of America, a plot that isn't pro-slavery, no Klan torch songs … Hamilton might be the only thing that could incapacitate him enough to stop running for president.
Imagine Trump in the crowd, and then learning that THIS MAN IS PLAYING THOMAS JEFFERSON: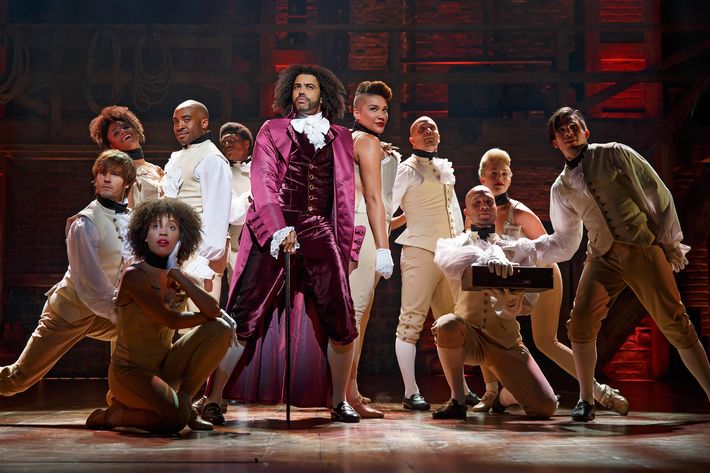 He'd probably try to buy the Richard Rodgers Theater at intermission, with the hopes of stopping the show. And if not this, something drastic. Something hateful. Something -ist.
The only issue is that this hasn't happened. And because it hasn't happened, Donald is still running for president. And not just running but leading the Republican race. Hamilton was one of the beautiful things from 2015 that you'll never be able to take away from the strides this country has taken. Trump, on the other hand, represents how far we have to go. And because the latter is stronger, he again advances.

DAB ON 'EM REGION
(8) Hate vs. (3) Steph Curry: An unfortunate reality of human nature: having been on the receiving end of hate doesn't make you immune to being hateful to others. That's what I thought about when I heard that black NBA point guard Rajon Rondo called a black NBA referee a "faggot." Digesting this story was tough, but then it gets worse when you see comments online such as, "Why is this a big deal," "There go the p.c. police again," and "He probably didn't even know the ref was gay." We live in a world where, every now and then, someone on Twitter spewing hateful garbage gets fired from their job due to an uproar online. Typically, though, hate is easy to spew, and the repercussions are minimal or nonexistent. And that's true for everyone from Twitter eggs to people running for president.
All I want is to keep talking about Steph Curry. But do you remember "Love"? "Love" was in the bracket, like, 7,500 words ago, and it got knocked out by Donald Trump. It's that type of year. Steph's likability makes him a net positive for society in a way that few athletes can claim. I am excited for that chapter in Steph's career when he begins to have those LeBron moments — that full understanding of his platform, and his power, in and out of the league. You have to assume that will happen — but it didn't happen in 2015, and that's genuinely fine. He was very busy being perfect. But if they lose an eleventh game this season, it'll be about time to crank out his Curry Cultural Manifesto on the Player's Tribune (title: Senior Black Correspondent).
Hate: On to the Final Four.
WATCH ME WHIP REGION
(8) Black Twitter vs. (7) Identity: Black Twitter has been a part of so many things in this bracket, from Empire to Drake vs. Meek to #BlackLivesMatter to Fetty Wap to Crude Photoshopping. I mean, you can only think of something like "Uncle Denzel" if you have a black uncle who looks like he fixes carburetors from 2 to 4 p.m. on Wednesdays in the parking lot of a funeral home.
Unfortunately, when it comes to reaping all of the benefits of being the creative engine behind much of the internet lexicon and the force behind much of today's most urgent social activism, Black Twitter is TLC, and anyone who can profit off these conversations is Pebbles.
This is just someone with a YouTube account semi-rudely reading tweets:
But it's not so wild to just assume some brand will have a commercial where they read tweets from Black Twitter hashtags. Actually, it's probably already in development, or has happened already.
A real conversation that happened often in 2015 — if typically incorrectly — concerned the question, "What is Black Twitter?" Black Twitter is an amorphous, powerful thing — but who gets to be in it? Is it an it or a they? It's been simplistically spoken of as a group, a collective, some coed fraternal order. But the true story is that there's still confusion over the identity of Black Twitter and whether there is a true collective identity.
Which shouldn't sound like rocket science, because that's the same issue (and beauty) in trying to describe black people in 140 characters. What should be clear is that Black Twitter — like black people — is not a monolith. But it still all comes back to identity. It seems like everything came back to identity this year. Which is why it can take out something as powerful as Black Twitter.
WATCH ME NAE NAE REGION
(8) #BlackLivesMatter vs. (2) Kendrick Lamar: I'm still feeling some type of way about knocking out Serena for Kendrick. I mean, I'm not wrong — but I feel terrible. I will pay for this, down the road, somehow.
Anyway, something that both the Black Lives Matter movement and Kendrick Lamar had in common in 2015: They weren't perfect. There were some missteps. Some growing pains, if you will. There's been some well-documented infighting, beef, and confusion over leadership between people who have become prominent voices within the movement. The beauty of it not being an organization is that it's open and focused on more important questions than membership. The drawback, however, can be that anyone can consider themselves a part of it, which can ultimately cause drama, bifurcation, rifts, and unnecessary distractions.
And then there was Kendrick: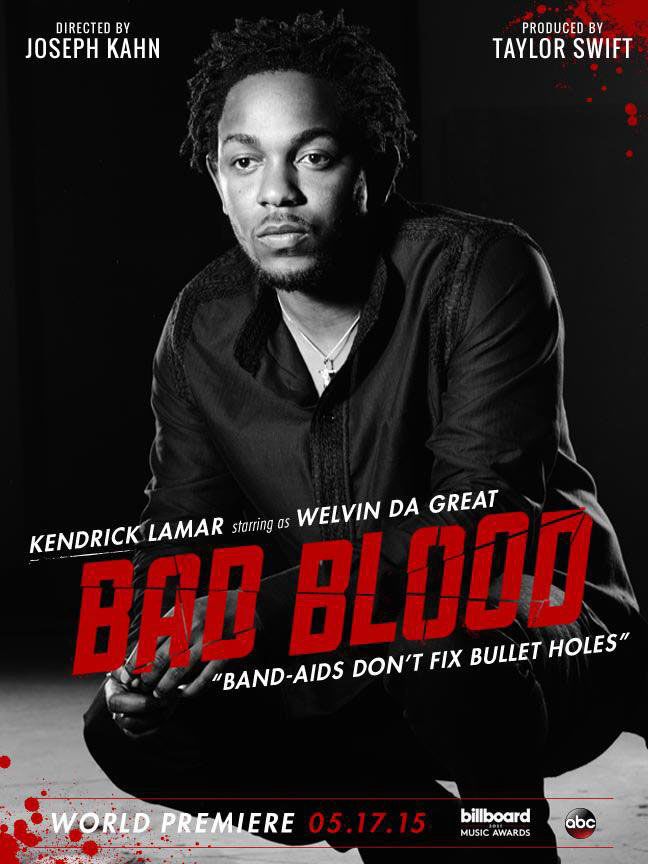 You want to make fun of him (I did, and do, and will), but being a part of Taylor Swift's #SQUAD and performing on her song "Bad Blood" gave Lamar his first No. 1 hit. Congrats to Kendrick for this feat (I don't have a No. 1 hit, so who am I to mock), but also, I know that stings. The headlines after this happened went along the lines of, "Taylor Gives Kendrick His First No. 1." Again, congrats, but ouch.
No one had a perfect year. And faltering, but then rebounding, is an actual sign of success in 2015. The troubles of Black Lives Matter are bigger than Kendrick as Welvin Da Great, but in no way do they overshadow the higher highs, which was the progress. And the progress is part of what defined 2015. Some of Kendrick's music gave inspiration to that progress. But ultimately, it was but a part of the whole story, that story being the awareness and the action. And with that in mind, we have to say good-bye to Welvin. Bye, Welvin. You had a great run, Welvin. Later, Welvin.
FINAL 4
(3) Donald Trump vs. (7) Identity: If everything up to this point was that near-religious EDM buildup, the inevitable drop is dropping Donald Trump right when you began to think he was the inevitable winner.

Nah, son. Not here. Rosa didn't stay in her seat for Trump to win this bracket. But even with that, I needed an actual reason to knock him out. For weeks, I couldn't figure out a reason why a concept like identity could eclipse the year's antihero.

When you think about it, of course Trump has turned the election into reality television — HE'S A VETERAN REALITY-TV STAR. In a sick world, the only place for him to go was a run for president. It sounds crazy, but this is, unfortunately, the apogee of reality television. When you tune in to a debate, it might as well be a boardroom from The Apprentice.
These are all reasons why Trump won. But here's where he slipped up: He's a fraud. If Trump were actually as hateful and ignorant as he wants to come off as, he might actually become president. But what Trump did was find a thriving market, nonsense, and go all in. He's no different than a Don Lemon, an Ann Coulter, a Raven-Symoné — their cost-benefit analysis showed that there was more relevance in being loud and wrong than quiet and right.

There are enough examples of people being reckless idiots and it working in their favor to begin to assume that they are motivated less by true beliefs and more by strategery. Hell, if Raven-Symoné hadn't started saying nonsense, we'd all still think she was 12.

Look at the company Trump keeps. That's not where you want to be. It's a collection of trolls. And a troll cannot become president. An earnest, terrible person with conviction in their hateful heart, absolutely. But a troll, no.

He wants to be the next Obama, but in reality, he's still closer to Omarosa. And because of that, he loses to identity.
(8) Hate vs. (8) #BlackLivesMatter: Unfortunately, this is simple. While awareness is at an all-time high, it still feels like the sheer volume of hate-fueled actions continue to prove that black life isn't treated as if it matters. The movement is in its infancy, and with every passing year, its influence and power are only going to grow. But to be honest, it's too early for #BlackLivesMatter to win. Because there's something about winning that also could lead to complacency.

The last thing the movement needs is complacency. So I consider knocking them out as a sign of respect, a favor, a statement that I want them to learn from their mistakes and only get better next year. But, yeah, even while doing their best to counteract the sheer amount of hate in 2015, they still were no match. But that's what 2016 is for. Because, as they say, "We will win." But "will" is the future, and this bracket is the present — so hate moves on.
FINALS
IDENTITY VS. HATE
Two years ago, few things reared their heads more than cultural appropriation. The result: a year of discussing the way in which cultures interact, and more important, how cultural boundaries and unique characteristics were not being respected. This had long been happening, but 2013 was the year it was publicly displayed, and publicly discussed. The following year — activism and protests — marked a transition from talking about things (often online) to acting on these newfound beliefs, and doing so with a newfound confidence. Right now we have Identity and Hate — instead of people voicing their opinions about what they don't like, they are voicing their passionate opinions about who they are.
Like I've mentioned repeatedly in this bracket, all roads seem to lead back to identity. But when it comes to the past 12 months, it was clear there was a degree to which hate became allowed. And not just allowed, but often discouragingly unstoppable. How do we stop ISIS? Unclear. How do we stop race-based killings? Unclear. How do we stop people from telling groups that they aren't welcome in America? Unclear.
Hate led to a lot of tragedy in 2015, as well as fear of what's to come. This was the year hate-filled terror began to feel like part of the routine. Not just killings; targeted killings. And not just inflammatory statements, inflammatory statements about who someone is and what they represent.— 
It's a depressing way to wrap up this fun look back on the year that was, but it's important. Everywhere you turned in 2015, there was some hateful act that made you fear for strangers, fear for people who looked like you, fear for yourself, fear for our future.
Hate wins, but this has to be its peak, its moment. Because we can't have another year like this. We're not built for it. We won't survive.