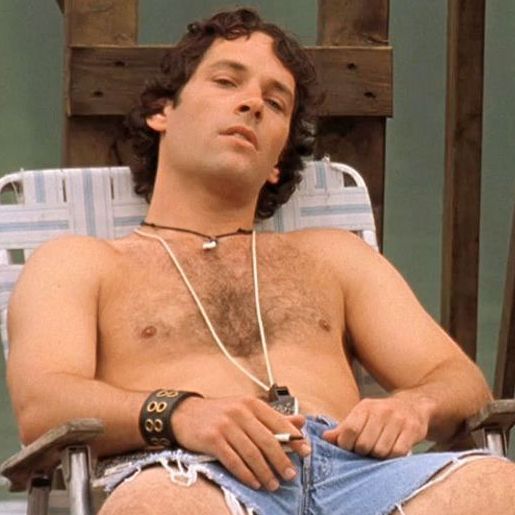 Are you prepared for the next big blizzard? If you're stuck inside all weekend but are fortunate enough to still have power and an internet connection, you need a plan to survive a few days of being snowed in. (Don't you remember what happened to Jack Nicholson in The Shining when he was snowed in?) In addition to comfy pajamas, a warm blanket, and some hot beverages, Vulture recommends you stay planted on your couch or in bed and stream some summery, occasionally sultry movies to remind yourself that the snow eventually melts and spring will soon be here and everything won't be miserable forever.
If these don't do the trick, Vulture's What to Stream guide should have you covered for your blizzard binge-watch recommendations.
Staten Island Summer
Where can I watch it? Netflix
If you're a Saturday Night Live fan, you'll definitely want to check out this semi-autobiographical coming-of-age comedy written by Weekend Update's Colin Jost, who also has a small role as a cop. The film follows Danny, a lifeguard who's about to leave home for college, as he parties with his co-workers and finally tries to get the girl. In addition to Jost, this one features a bevy of current and former SNL cast members, including Fred Armisen, Kate McKinnon, Cecily Strong, Will Forte, Bobby Moynihan, and Mike O'Brien as the Speedo-wearing head lifeguard who tries to stop the big end-of-summer party (because someone has to).
Wet Hot American Summer
Where can I watch it? Netflix, Crackle

Relive your summer-camp fun and/or horror with this star-studded spoof and all its bizarre glory, from the talking can to the sweater-fondling vet of a chef. Then, assuming you have Netflix and the weather's scarier than Ben and Susie when a camp production goes sideways, dive into the eight-part TV prequel, First Day of Camp, to see the original cast along with new faces, including Jon Hamm, Kristen Wiig, Michael Cera, John Slattery, and many more.
Bull Durham
Where can I watch it? HBO Now
One of the best sports movies ever, Bull Durham follows career minor leaguer Crash Davis (Kevin Costner) as he tries to teach flame-throwing youngster Nuke Laloosh (Tim Robbins) how to control his pitches and act like a pro. The steamy North Carolina nights get even hotter — and more complicated — when the teammates get involved in a love triangle with local groupie Annie (Susan Sarandon). With its blend of sports, comedy, and romance, it's the perfect choice if you've relocated date night to the couch this weekend.
In the Heat of the Night
Where can I watch it? HBO Now
In the mood for something a little more serious? Revisit the Oscar-winning 1967 drama about a murder in a small, sweltering Mississippi town that pairs the local, racist sheriff (Rod Steiger) with a Yankee detective (Sidney Poitier) to solve the crime. If you think their many standoffs are harrowing today, just imagine how groundbreaking they were back in the civil-rights era.
Dazed and Confused
Where can I watch it? Amazon Prime
Grab a few beers and enjoy the sounds of Foghat and Matthew McConaughey's Texas drawl in Richard Linklater's coming-of-age ode to the last day of school, 1976.
The Endless Summer
Where can I watch it? Netflix, Amazon Prime, Hulu, Fandor
You'll feel like you're on the beach while watching this 1966 documentary about two California surfers who embark on a global journey to ride the waves year-round. Be warned, though — you'll probably want to start booking your next vacation ASAP.
Tropic Thunder
Where can I watch it? HBO Now
Run through the jungle with a cast of dimwit actors — vain Ben Stiller, drug-addicted Jack Black, and a blackface Robert Downey Jr. (:/) — as they find themselves in the midst of a real armed conflict. While those performances are terrific, it's Matthew McConaughey as Stiller's bro agent and Tom Cruise as the bald, large-handed movie exec who really steal the show.
The Hunger Games: Catching Fire
Where can I watch it? Hulu, Amazon Prime, Epix
Superior to the first Hunger Games film, Catching Fire finds Jennifer Lawrence once again in a survivor-take-all battle, only this time she's facing winners of the previous games on a tropical island. So, yeah, you might be stuck home in the snow, but at least you're not running from poisonous fog and vicious mandrills.
Dirty Dancing
Where can I watch it? Hulu
No snowstorm can put you in a corner (sorry, had to) when you can watch this summertime romance starring Patrick Swayze and Jennifer Grey. If you have an able partner, trying to re-create some of their sexy, acrobatic moves is also a great way to stay warm during the frigid weather.
Y Tu Mamá También
Where can I watch it? Netflix, Hulu
At turns hilarious, sexy, depressing, and daring, the 2001 foreign-language film follows two best friends (Diego Luna and Gael García Bernal) as they road-trip across Mexico with a beautiful older woman, facing their fears and futures. You'll feel instantly warmer watching director Alfonso Cuarón's shots of deserts, backseats, and beaches.