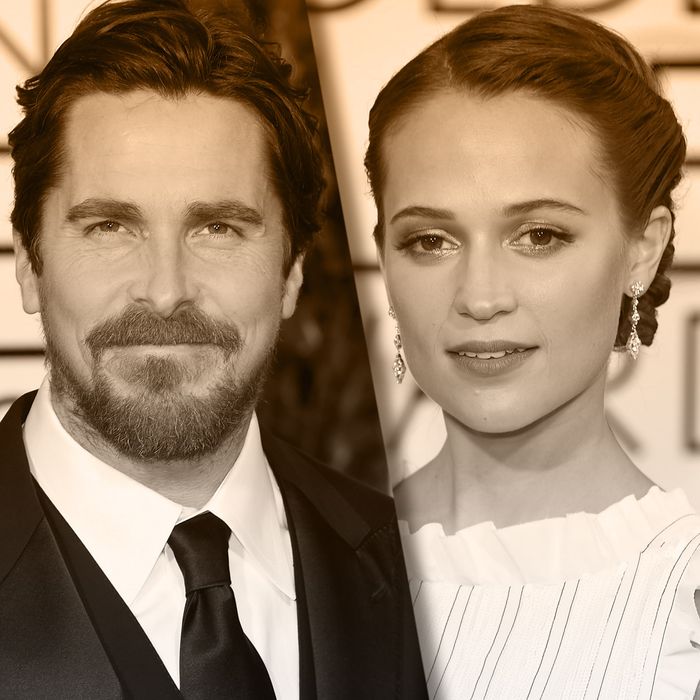 This has been an Oscar season full of landscape-shifting surprises, but this Saturday's Screen Actors Guild Awards may be less shocking than earlier awards shows: We're now at the point when the conventional wisdom starts to be codified, and the SAG Awards tend to go to front-runners on their path to Oscar. Still, while I expect Room's Brie Larson and The Revenant's Leonardo DiCaprio to take home Best Actress and Best Actor at the SAGs — which will at least give me another excuse to break out the portmanteau "Brio" — there are three other races in which a surprise winner still could emerge. Let's break them down.
Outstanding Performance by a Cast in a Motion Picture
When this season began, SAG's top ensemble award was earmarked for Spotlight, which boasts a deep bench of movie stars and character actors and is impeccably cast down to its smallest roles. Lately, though, The Big Short has been coming on strong — it took home top honors from the Producers Guild of America last weekend — and it has just as sprawling a cast as Spotlight, with far flashier performances. (And trust me, SAG voters love flash: The last two top winners were Birdman and American Hustle.) So it should be a runoff between The Big Short and Spotlight, right? Perhaps, but there's a spoiler I wouldn't count out: Straight Outta Compton was nominated in this category, too, and as SAG voters cast their ballots, the #OscarsSoWhite controversy was in full bloom. While Compton wasn't nominated for Best Picture at the Oscars, this might be just the place for Hollywood to fix its mistake.

Outstanding Performance by a Male Actor in a Supporting Role
Of the four acting categories, this one least resembles its Oscar counterpart: Only two of the men in this category were also nominated for Academy Awards this year, and among the men SAG snubbed is the expected Oscar front-runner, Creed's Sylvester Stallone. So without that gimme in the mix, who'll win with SAG? My best is The Big Short's Christian Bale, who dominates the first act of the film that could run the rest of the awards-season table. (The only other man nominated by both SAG and the Academy is Bridge of Spies actor Mark Rylance, but his film's awards heat has cooled considerably.) What will be really interesting to see is whether Bale can then mount a credible threat to Stallone at the Oscars, too. It's very rare that a film wins Best Picture without at least two other Oscar wins, and while The Big Short is looking good for that top prize and Best Adapted Screenplay, a Bale upset over Stallone could make its eventual dominance a no-brainer.

Outstanding Performance by a Female Actor in a Supporting Role
Compare this SAG field to the final five that the Academy voters picked, and you might have to suppress a yawn: Aside from The Hateful Eight's Jennifer Jason Leigh, who made it into the Oscar lineup over Trumbo's Helen Mirren, you've got the same four women: The Danish Girl's Alicia Vikander, Carol's Rooney Mara, Spotlight's Rachel McAdams, and Steve Jobs star Kate Winslet. Most of my pundits think that Vikander will triumph here after a phenomenal breakout year, but really, you could make a case for any of them! Mara is an industry favorite in a very acclaimed film (and she's actually the lead in her movie, which gives her a lot more screen time than her competition), McAdams is the only contender whose movie was nominated for Best Picture at the Oscars, and it's Winslet who won the high-profile Golden Globe in this category. Helen Mirren can relax with a nice glass of wine, but every other nominee ought to be on the edge of her seat with a speech ready.
For more about The Big Short and the latest in the Oscar race, listen to Vulture and The Frame's The Awards Show Show podcast below — and be sure to subscribe to stay on top of this year's awards conversation.