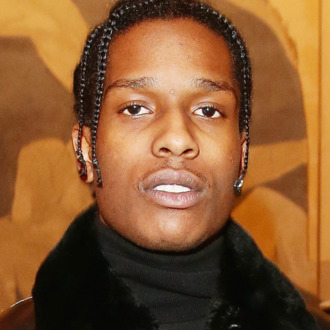 All the talk about waves and being wavy and reinventing the days of the week has evidently inspired A$AP Rocky: The rapper capitalized on the hype and anticipation behind new Rihanna and Kanye with a veritable gift basket of his own, all in the name of Wavy Wednesdays. (It was a smart, timely way to turn the attention from weird beef toward actual music.) Of particular interest is the new "Hear Me" track, featuring production and backing vocals courtesy of Pharrell. "Don't you compare me, 'cause there ain't nobody near me," Rocky raps, his jagged flow working seamlessly over the song's undulating beats. "They don't see me but they feel me."
Hear him:
He also uploaded high-quality versions of the previously released (via OVO Sound) Drake-Rocky "Wu-Tang Forever" mix, as well as "Yamborghini High":
And (!!!) a snippet of fresh "JD" visuals, with promises of still more treats:
So, Viva Wavy Wednesdays, and may they be welcome additions to everybody's weeks.