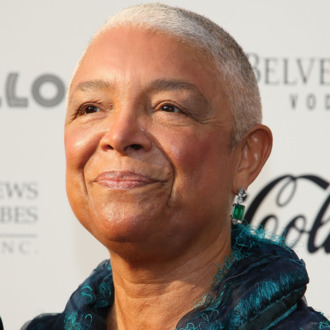 Camille Cosby at an event in 2009.
Photo: Bryan Bedder/Getty Images
In the same week that Bill Cosby was charged for the assault of Andrea Constand, a federal judge in Massachusetts has ordered that Cosby's wife, Camille, must testify in a civil case filed against him by seven women who say that he defamed them. According to the New York Times, on Thursday, United States Magistrate Judge David H. Hennessy of Massachusetts ruled against arguments made by Cosby's legal team that the deposition would represent an "undue burden" upon his wife of nearly 52 years. On Friday, Cosby's lawyers said they would appeal the ruling.
Hennessy did not limit the scope of questioning, which means that, during the deposition, scheduled for Wednesday, Camille Cosby would likely face questions about her knowledge of her husband's treatment of women throughout the course of their relationship. The women involved in the case, first filed in December 2014 by Tamara Green, have also requested that Cosby testify. All seven claim Cosby sexually assaulted them, that they publicly accused the entertainer, and that Cosby then responded by calling them liars. Because the statute of limitations for claims of sexual assault has passed, the women are suing for defamation. Cosby has denied the allegations and countersued, claiming that the women are defaming him.
Cosby is currently out on a $1 million dollar bail after being arraigned for criminal-assault charges Wednesday. On Friday, in the midst of news from both cases, the entertainer tweeted, "Friends and fans, Thank You." For more information on the case against Cosby, read New York's interviews with the 35 women who have accused him of assault and the timeline of the abuse charges against the entertainer.
Update: Lawyers for Camille Cosby have filed a motion to delay her deposition until her appeal of the federal judge's order for her to testify has been resolved first. "Without a stay of her deposition, both Mrs. Cosby's privacy and freedom will be put at issue in a case to which she is not a party, and for which she is not alleged to have any personal, first-hand knowledge," the motion reads.
Hennessy has granted Camille Cosby a stay in her deposition, delaying her testimony so her lawyers can appeal the magistrate's order. She was scheduled to be deposed in Massachusetts on Wednesday.