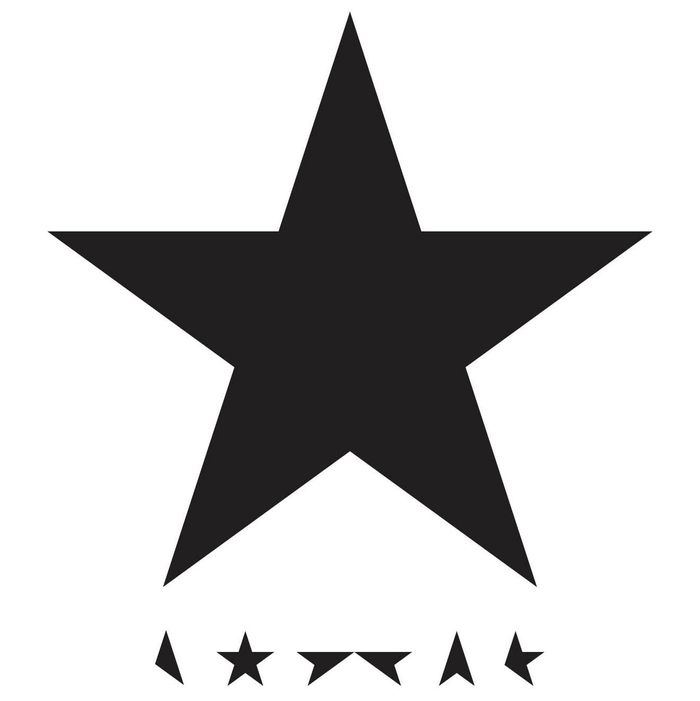 The longest song that David Bowie has ever recorded is, still, "Station to Station," the ten-minute, 14-second opening salvo from his erratic and wonderful 1976 hit record of the same name. (The album and its creator both have birthdays this month, turning 40 and 69, respectively.) An epic, freewheeling homage to Kraftwerk, kabbalah, Crowley, and Christ (its title, Bowie's said, was inspired not by train travel so much as the Stations of the Cross), "Station to Station" remains one of the most formally adventurous things Bowie's ever done: an assertively funky groove speckled with proto-industrial noise that — midway through, at the drop of a drum fill — suddenly explodes into a galloping glam-rock number. It's all dizzyingly intoxicating, and somehow lovely. "It's not the side effects of the cocaine," Bowie yelps in the second half of the song, "I'm thinking that it must be love!" Famously, and for reasons to which that lyric alludes, Bowie has said in later years that he has absolutely no recollection of making this song.
"Blackstar," the ominous, nine-minute, 57-second opening track on Bowie's new album of the same name, feels immediately like a spiritual cousin of "Station to Station." Or maybe it feels like its sober-but-still-eccentric uncle: wiser, more patient, but somehow more genuinely strange, because that strangeness can no longer be blamed on truckloads of drugs. "On the day of execution," Bowie sings in a droning, haunted, multi-tracked croon, "Only women kneel and smile." Like "Station to Station," "Blackstar" has the feel of two songs stitched together, but the two halves interweave more seamlessly here: The second part is an ascension ("Something happened on the day he died …"), an angelic and almost cartoonishly pretty reverie. The beauty is soon interrupted, though, when that droning refrain comes back in, and the track climaxes with these two pieces braided together quite eerily, like a round song sung by angels and devils. What's it all mean? "Blackstar" was, at least in some way, inspired by the noirish European crime TV show The Last Panthers, for which it is now the theme song. Donny McCaslin, the saxophonist who plays on the track, claims that Bowie told him, "It was about ISIS." Tony Visconti, Bowie's longtime producer with whom he recorded Blackstar, is skeptical of that claim, but has gone on record saying that he has no clue what the song's about either. The music video, which looks like Nirvana's "Heart-Shaped Box" video crossed with Pirates of the Caribbean as directed by David Lynch, does not exactly clear things up. But all of this inscrutability is definitely good news. Praise be; Bizzaro Bowie is back.
The last we'd heard from Bowie was his tuneful, nostalgic 2013 record The Next Day, his first album after a ten-year, post-heart-attack hiatus. Tonally, it's an outlier in his catalogue. Bowie's always been glancing backwards, of course, but usually with a self-referential wink; here instead were songs that seemed to genuinely, even achingly, long for the past, and none more than the elegiac "Where Are We Now?," a rather straightforward reflection of his years in Berlin. The Next Day was a good record, but at times it felt a little too stately and composed. It was a safe, indoor-track victory lap, rather than what we've come to expect from Bowie at his best, something more akin to a jaunty joyride in a stolen car.
In the rearview, The Next Day now feels like a collection of relatively conventional songs Bowie had to get out of his system before moving onto something more characteristically daring. Blackstar is a much wilder record than its predecessor, and that has a lot to do with the energy that Bowie's channeling from some new collaborators, the kinetic, avant-garde jazz ensemble the Donny McCaslin Quartet. (Shortly before asking them to play on the record, he stopped by one of their gigs at the West Village's tiny 55 Bar, unannounced.) Blackstar proves that, five decades into his career, Bowie remains as open-minded and porous to contemporary influence as ever. Visconti has said they were listening to "a lot of Kendrick Lamar" while working on the record, and, shockingly, that is actually evident. No, the Thin White Duke isn't spitting bars or anything like that, but there's a definite echo of To Pimp a Butterfly's embrace of jazzy arrangements and heaving, live-band humanity. Sparks fly between the Quartet and Bowie. One of my favorite moments on the record comes at the middle of the frenetic "'Tis a Pity She Was a Whore" — McCaslin is wailing on a breakneck sax solo, and deep in the mix, Bowie can be heard whooping and yelping wordlessly, in admiration of the untamed sounds coming out of this instrument, or perhaps in competition with them.
These songs deal, however obliquely, with murder, death, and all manners of crime. But there's also an undercurrent of domestic banality running through them, and those are often their most unsettling moments. "Sue, I got the job, we'll buy the house," Bowie sings on the propulsive "Sue (or in a Season of Crime)," warbling unsteadily like the ghost of Willy Loman. Later in the song, at the mention of the seemingly comforting word home, the Quartet erupts into a cacophony of dinner-plate-shattering chaos. "Where the fuck did Monday go?" he chants on "Girl Loves Me," a line that seems oddly down-to-earth until it's repeated enough times to become stilted and creepy, like a malfunctioning robot programmed to understand humanity by reading only Garfield strips. Blackstar is a distorted mirror that renders daily life odd and the mundane downright nightmarish.
More than anything else in his discography, Blackstar feels like a tip of the hat to Bowie's longtime musical hero, the '60s heartthrob turned existential troubadour Scott Walker. (He's called the baritone Walker his "idol," and even executive-produced the 2006 mythmaking documentary Scott Walker: 30 Century Man.) But — blessedly, I think — Blackstar is also an assertion that Bowie can never go full Scott Walker on us; he remains grounded by pop melody even in his most out-there moments. (The record's only moment of dullness is also its tamest, the throwaway acoustic-guitar-driven ditty "Dollar Days.") And in a way, its expertly exerted control between self-indulgence and accessibility, between high art and pop, is the most deliciously sinister thing about Blackstar. All week, I've been walking around with the strangest parts of this record lodged in my head like a Katy Perry song, mindlessly humming refrains like, "Where the fuck did Monday go?" and "On the day of execution / On the day of execution …" With all due respect to Walker's dark epic Bish Bosh, I cannot say the same of, say, "SDSS1416+13B (Zercon, A Flagpole Sitter)." These are diabolical earworms, all the more creepy for their singsong lucidity. But hasn't that always been Bowie's genius, knowing exactly how much sugar is needed to smuggle in the strange? After all, he's still the same person who got the mainstream to accept everything from androgyny to ambient music, and the same one who, 40 years ago, got millions of people to listen to a ten-minute avant-rock experiment, because you had to play through "Station to Station" before you got to hear "Golden Years."
*This article appears in the January 11, 2016 issue of New York Magazine.