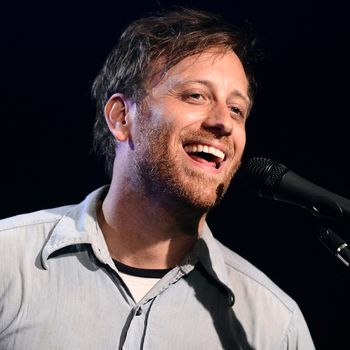 Dan Auerbach of the Black Keys.
Photo: Stephen Lovekin/Getty Images
Black Keys fans who have been waiting nearly two years for a new record are about to get a tasty treat to tide them over, and boy, it's a strange one. An upstart comic-book publisher has enlisted guitarist/vocalist Dan Auerbach to put together an album that will accompany a new comics mini-series called Murder Ballads. It's gonna get bluesy, people.
According to publisher Z2 Comics, Murder Ballads is a "rock 'n' roll noir story about the music industry and redemption." It follows a down-on-his-luck record-label owner named Nate Theodore, who makes a desperate mid-winter trek to escape his problems — only to stumble across Donny and Marvell Frontweathers, two African-American siblings "who play a raucous brand of doom-laden country blues." Unsettling occurrences no doubt ensue. It's being written by comics writer and music journalist Gabe Soria and illustrated by artist Paul Reinwand, and it's slated to come out in fall 2016.
But the big tout here is the release of an accompanying album composed and performed by Auerbach, with the help of musicians including cult hero Mick Collins, of the Dirtbombs and the Gories. The lyrics will be based on the characters and plot points of the story, and it's sonically rooted in the artists who inspired the country-blues culture that permeates the comic. Auerbach said this was a passion project that's been in the works ever since he and Soria met through a mutual friend during the Keys' hard-traveling early days.
"I wasn't so much into comics, but where we kind of met up was on the music front," Auerbach told me. "We were kind of addicted to records, and that's how we bonded early on." Soria had no trouble selling the rocker on the notion of soundtracking a comic. "It was pretty fully formed in Gabe's mind. The music that he was talking about seemed — well, I could wrap my mind around it. He knew I was really big into northern Mississippi music, so I understood the reference points when he was talking to me about it."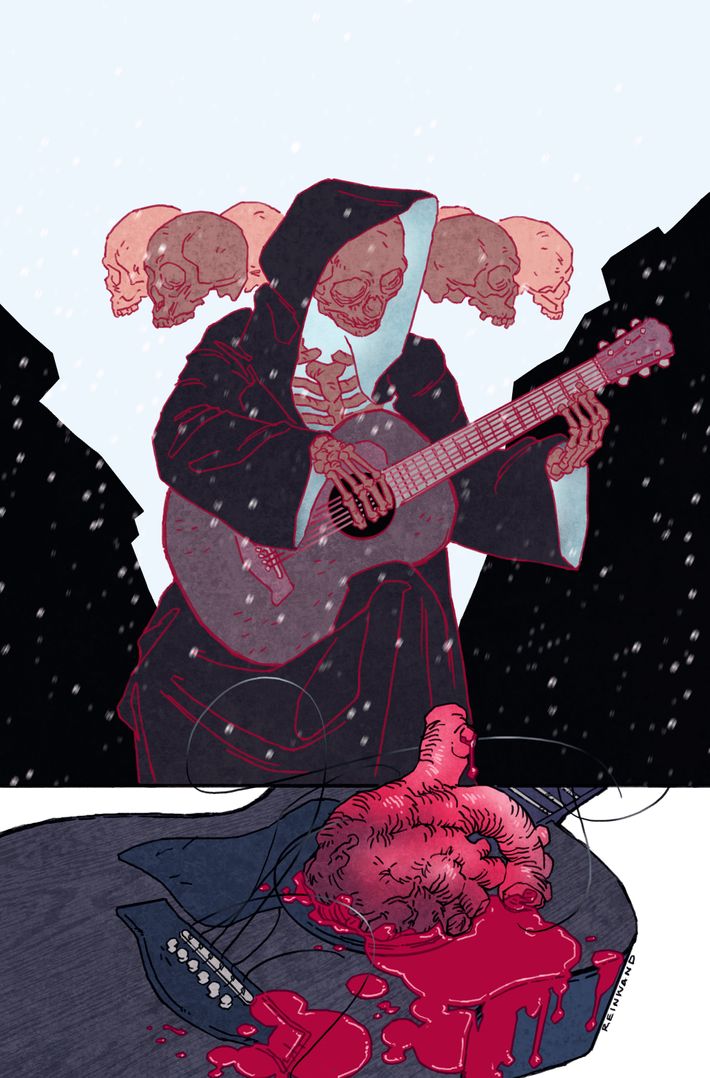 The question remains of how one is supposed to consume the soundtrack for a printed work. Auerbach said there's no right or wrong way, but that he chooses to, in the words of the Offspring, keep 'em separated. "I can't personally listen to music that has lyrics and read at the same time," he said. "That's like doing two yo-yos at once. Absolute insanity. So I know how I'm gonna enjoy it: I'll do them separately, but they'll be connected in my mind." He said the album's final mix isn't completed yet, so he doesn't know how long it'll be, but that it's "shorter than a double LP and longer than eight minutes."
This is not the first time Z2 has teamed up with a rock musician. Last year, it put out an animated short to accompany a comic called Welcome to Showside, and the short featured none other than Henry Rollins as a demonic flaming skull named Frank.
Murder Ballads is just one part of Z2 Comics' eclectic 2016 comics slate. There's Hyper Force Neo, an all-ages series from Jarrett Williams about tech-savvy teenagers; there's The Sweetness, by husband and wife indie comic creators Kevin Colden and Miss Lasko-Gross, a futuristic story about "two badass female intergalactic smugglers of a mysterious controlled substance who cater to the unique tastes of Alien drug addicts"; and there's Legend, by writer Samuel Sattin and illustrator Chris Koehler, which asks, "What if a biological terror agent wiped out most of humanity, and our domesticated animals were left in charge?" Maybe the pets would get nostalgic about humanity and there would be a Black Keys tribute band fronted by a dog named Dan Auerbark.